COOLIDGE — This year has been a difficult one for many but on Dec. 23, Bella the dachshund had a particularly rough morning in Coolidge.
Residents found the dog in the middle of Arizona Boulevard near the intersection with Spruell Avenue, with a dislocated jaw, crushed tail and head trauma at around 7:30 in the morning.
Coolidge local Ronald Gremard, who formerly ran a dog shelter in California, rushed to the scene when his wife told him she'd noticed an injured dog while on the way to work. According to Gremard, when he found Bella, a girl was trying to shoo her onto the sidewalk, but she couldn't move.
"She was in bad shape, bleeding, plus she was freezing," Gremard said. "So I rolled up, snatched her up and took her to the Coolidge veterinary."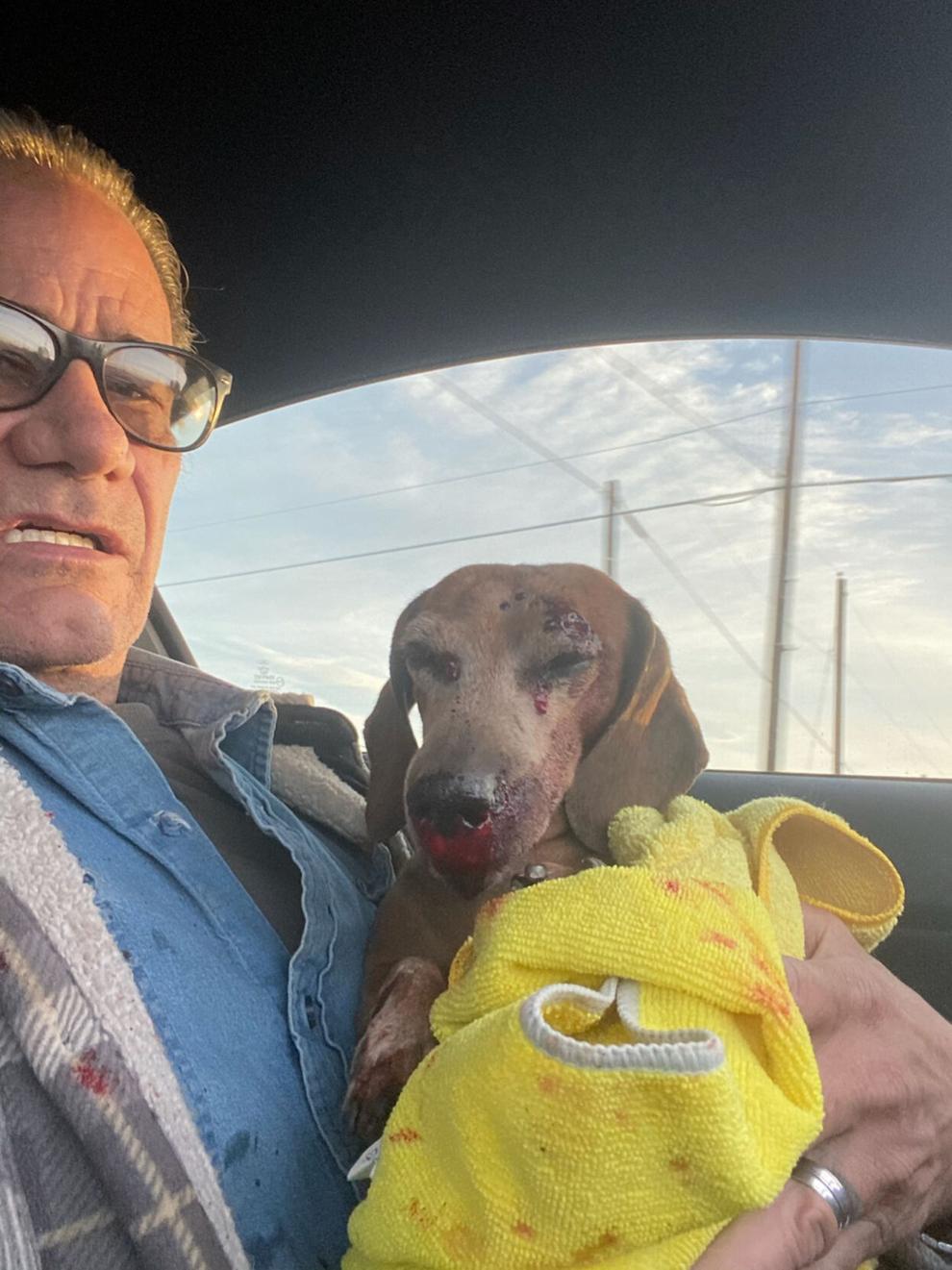 The dog had no chip or identification. There are numerous strays in the area, but Gremard said that the older dog looked too well groomed, including clipped nails, to not have an owner.
It took trips to two different vets and an extended stay at the home of the Gremards, but Bella was reunited with her owner later that evening for what looks to be a promising but long recovery process.
Bella was first taken to Coolidge Veterinary Hospital, but because of the holiday there was no doctor on duty, so nurses did a triage and then Gremard took her to Casa Grande Animal Hospital, where she had surgery to help stitch up her face, including a gash around her eye, and give her pain medication for nasal fractures.
"It's going to take some time and work to get her back to normal," Gremard said. Several Coolidge residents contributed to paying for Bella's hospital bill.
Gremard assumed that Bella was the casualty of a hit and run. Unfortunately, Gremard notes that a lot of dog owners in Coolidge let their pets out onto an unfenced yard, where they can wander out onto a busy road. In addition, this is a time of year when many people abandon their pets.
"Cash is tight and people don't know what else to do," Gremard said. "Some people won't take them to the pound or kill shelters so they just dump them on the streets and hope the dog can make it."
Luckily, Gremard's wife, Carrie, was able to locate the owner, retiree Louis Espinoza, for a tearful reunion. Ms. Gremard said he was emotional when seeing Bella had been injured but grateful to have her home.