SAN TAN VALLEY — Janel Lamb is often asked what it's like to be married to Pinal County Sheriff Mark Lamb, whom she describes as a "pretty famous politician."
Her answer to that question comes in her new book, "The Sheriff's Wife: Holding it all together behind the scenes in politics." As well as giving an idea of what her life is like, Lamb hopes her book helps people understand that they are not alone even when times seem tough.
"There is no handbook of how to navigate the political life, so I decided I should share my experience and maybe someone would find it useful," she said.
Lamb has been married to Pinal County Sheriff Mark Lamb for 26 years. The couple has five children and one grandchild.
Although writing the book was a difficult experience, Lamb said she hopes it takes readers on "the roller coaster we have been on and are currently on every day."
"As I was writing my story, I was definitely reliving a lot of what we had gone through," she said. "There were definitely tears shed on my part. As hard as that was to put it out into the world, my hope was that the authenticity would shine through the words on the pages."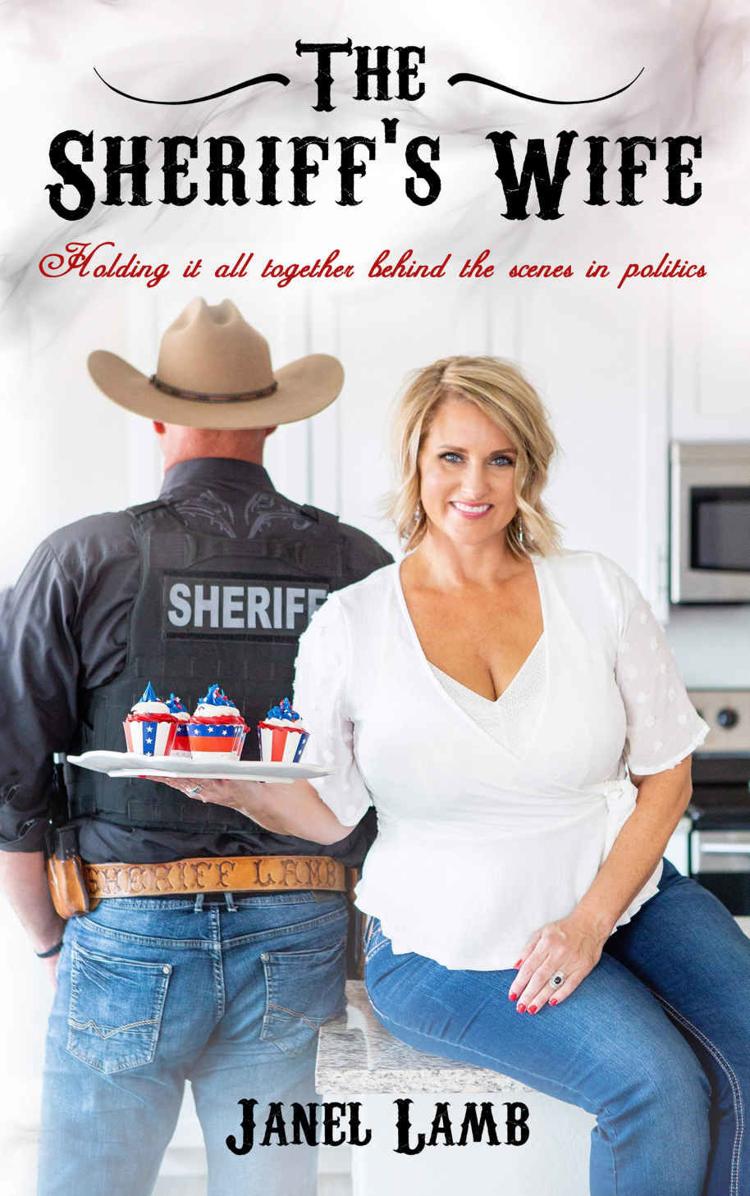 In a description of the book on Amazon.com, Lamb writes: "Are you ever curious about what life would be like if you were married to a politician? Do you ever wonder how the spouses of law enforcement officers handle the increasing danger and pressure they face every day just doing their job? Maybe you want to do something big in your life, but you just can't seem to get past the imaginary barrier that's holding you back because you feel too ordinary."
The book, according to the description, "explores these topics with relatable experiences as a wife, mother and support system to her famous sheriff husband and reveals how she learned how to fake it till you make it and face huge obstacles with grace under pressure."
Other law enforcement spouses helped inspire the idea to write the book. She often speaks to spouses around the county.
"I began to realize we have so much in common, yet nobody really feels comfortable putting their real face forward," she said. "Over the last four years working along with (Sheriff Lamb) to keep the family running, the household, and all the loose ends, I knew other spouses must be feeling the same overwhelm I do from time to time, and I wanted to be able to reach out to celebrate what we do behind the scenes."
While she said she had reservations about writing the book and had concerns for her family's privacy, she said her husband and children have been very supportive.
Mark Lamb is also writing a book, which is expected to be released soon.
"(My husband) was the one who really encouraged me in the first place," she said. "He and I have really enjoyed being on the book-writing journey together. Our kids are extremely supportive as well, they are super proud of both of us. I think they are pretty used to being out there so they were fine. It's definitely a fine line of being authentic while protecting their privacy, and I feel we have a really good balance going in the book."
She said she's always been a candid person and wanted the book to be an authentic telling of her story.
"I think people really appreciate authenticity, they can tell when you're holding back, and I really tried to be as open and honest as possible while protecting the innocent — and not so innocent," she said.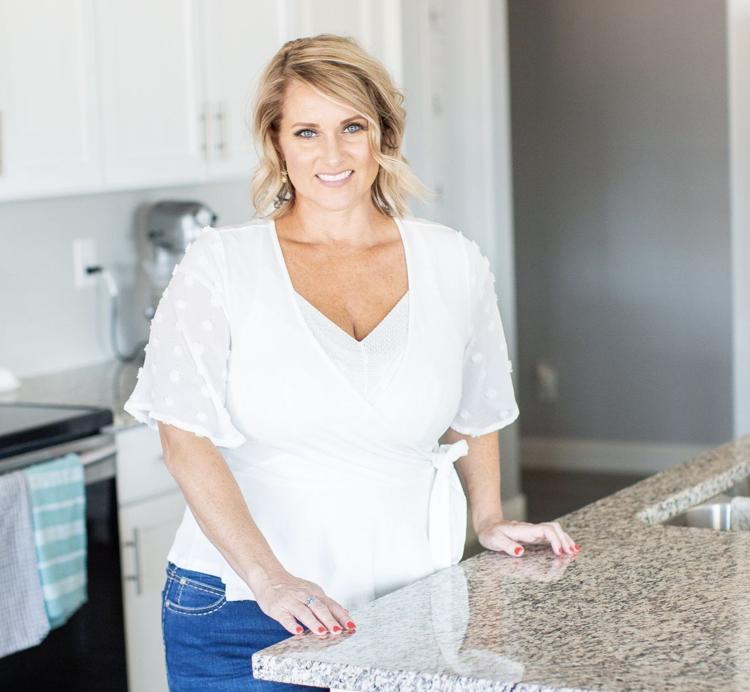 In the book, Lamb is open about her experience with depression and how she overcame it. But she said writing about her depression was difficult.
"I know that so many people experience what I went through and much worse, and I really want to help people understand that you are not alone in your dark times," she said. "We need to pull together as compassionate humans and cut each other some slack as much as possible, because everyone is fighting battles behind the scenes. Everyone. We are all in the human existence together."
Although now retired, Lamb has worked as a hairdresser and as a flight attendant. For 15 years, she was a stay-at-home mom to the couple's children, then returned to the workforce when they were older.
"I have felt the criticism for doing both," she said. "My family always comes first. But we as women wear a lot of hats, and prioritizing the challenges we face every day is key to our happiness."
Lamb is originally from Minnesota but moved to Mesa as a child.
"I feel like an Arizona native, although a big piece of my heart will always be a country girl from Minnesota. All of my extended family is still there and I love visiting my homeland," she said.
When people read her book, she hopes the message that "God has a plan for us all" comes through.
"You don't have to be anyone well known or special to do great things with your life," she said. "God has a plan for us all and it's way bigger than we could ever imagine if we just have the courage to take opportunities that come our way and we keep our eyes and ears open for great things in our path. Every one of us can make a positive difference in the world."
"The Sheriff's Wife" is 72 pages. It's available on Amazon in paperback or Kindle. Personalized or autographed paperback editions are available on Lamb's website, Sheriffswife.com.
Mark Lamb was elected as Pinal County sheriff in 2016, following predecessor Paul Babeu. He has worked for the Pinal County Sheriff's Office since 2012. He is currently running for reelection unopposed.