CASA GRANDE — Pinal County has no shortage of festivals, music and special events in the winter and spring months, and this year, a new event for fiddle fans will be added to the list of things to see and do in the area.
The new Casa Grande Fiddle Festival, planned for March 14 in Peart Park, will be held in conjunction with the annual Fine Arts Explosion, set for March 13-15 in the downtown park.
"We've been interested in helping to coordinate a fiddle contest in Casa Grande for a while now," said Tiffany Dietrich, a fiddle music fan and one of the organizers of the event.
Dietrich's daughters have a band, the Arizona Wildflowers, which features fiddle and other string instrument music. The Dietrich family routinely travels to fiddle festivals throughout the state and other parts of the country to compete and perform music.
"When I approached Rina (Rien) of Casa Grande Main Street, she loved the idea," Dietrich said. "It was her idea to coordinate with the Fine Arts Explosion to make both events more fun for the community."
The fiddle festival will feature a fiddle and music competition with cash prizes. Dietrich expects about 100 participants.
"Several bands have already signed up for the band contest and three of those bands will be playing Friday, March 13, from 6 to 8 for the city's Concert in the Park series. One band is from Payson, one from Tucson and one from Casa Grande," Dietrich said.
Fiddle music is popular throughout the state and organizers expect visitors from throughout the region to attend.
"Many have already booked hotel rooms and others faithfully make their annual pilgrimage to sunny Arizona in their RVs for our fiddle contest season each January through February. This year, most say they will stay in Arizona the extra two weeks to come to our Casa Grande contest," she said. "This is a free family event with audience giveaways, live music and the chance to peruse the arts festival vendors. Kids can enjoy the kid zone including crafts, games and face painting."
The event is from 10 a.m. to 5 p.m. Contests begin at 10 a.m.
Local agricultural educator, farmer and fiddler Nancy Caywood will serve as one of the masters of ceremony for the event. She'll be joined by Tucson fiddler Darwin Long.
Dietrich suggests that attendees bring a chair and plan to stay for a while.
"People attending should plan to be thoroughly entertained," she said. "They'll hear not one but two former members of Doyle Lawson's band, state and national fiddle champions, and some who are brand new to fiddling in our Novice Division."
The city of Casa Grande's Concert in the Park Series also returns this winter with free monthly concerts from 6 to 8 p.m. in a city park. On tap this year are:
Jan. 24: The Fabulous Decades perform oldies from the '50s to the '80s at Dave White Regional Park, 2121 N. Thornton Road.
Feb. 14: Southbound performs two-step country sounds and classic country hits at the Community Recreation Center, 1905 N. Peart Road.
Some of the other various upcoming activities throughout the area in the coming months are listed below.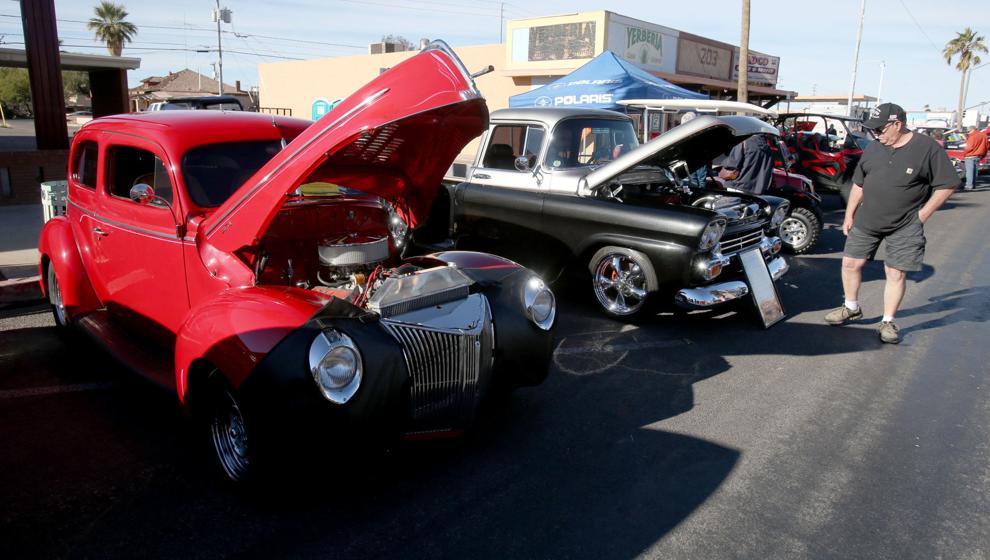 A fair-style celebration in historic downtown is planned on Saturday, Jan. 18, and Sunday, Jan. 19. The event is free to attend and features continuous entertainment, a beer garden, food courts and more than 200 arts and crafts vendors and exhibitors. It's a fundraiser for Casa Grande Main Street.
Agri-Country Bluegrass Festival
Every year, music fans and performers gather at the Pinal Fairgrounds and Event Center for two days of toe-tapping bluegrass performances. This year's Agri-Country Bluegrass Festival is Jan. 25 and 26. As well as music from top bluegrass bands, the event includes a classic car show, vendors, crafts, model trains, antique tractors, a quilt show and other activities. Admission is $15 for a one-day pass or $25 for both days. Children 12 and younger are admitted free of charge.
Gold Canyon Arts Festival
The 20th annual Gold Canyon Arts Festival is from 9 a.m. to 4 p.m. on Saturday, Jan. 25. The event is free and sponsored by the Gold Canyon Arts Council at Gold Canyon United Methodist Church, 6640 S. Kings Ranch Road in Gold Canyon. A juried art show will feature the work of nearly 90 artists in a wide variety of genres and styles from throughout the state. There will be entertainment and a food court with a variety of food and beverages.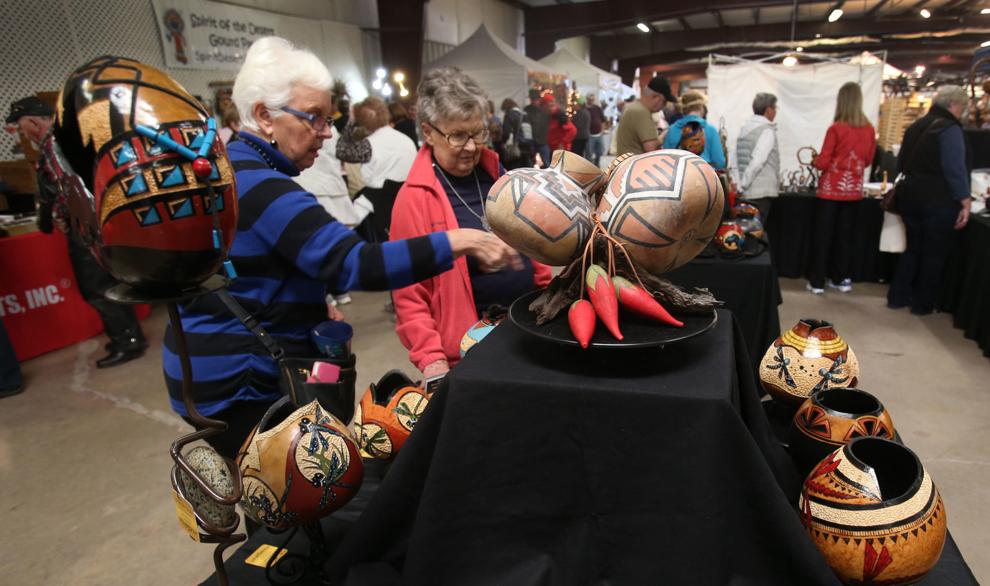 Arizona Classic Jackpot & Farm Show
Livestock animals will be shown and judged Feb. 1 and 2 during the Arizona Classic Jackpot & Farm Show. The event is the largest livestock show in Arizona. It's held at the Pinal Fairgrounds and Event Center.
The 68th annual Great Canadian Picnic begins at 10 a.m. on Saturday, Feb. 1, at South Mountain Park, 10919 S. Central Ave. in Phoenix. Admission is free. The event includes live music, a classic car display, food trucks, raffles and door prizes, face painting, snow and various fun and games.
Wuertz Farm's annual Gourd Festival
The 17th annual Wuertz Farm Gourd Festival, featuring the "Running of the Gourds," is Feb. 7-9 at the Pinal Fairgrounds and Event Center. The festival brings together gourd artists, vendors and fans and includes a competitive event for gourd artists. Attendees will find gourd displays, live music, a farmers market, games and more. Admission is $10.
Town of Florence Historic Home Tour 2020
Set for Saturday, Feb. 8, the historic home tour is a chance to explore one of Arizona's oldest towns and highlights the history and architecture of Florence, dating back to territorial days. Tickets are $15 and are available online at www.brownpapertickets.com/event/4324397.
Casa Grande Cowboy Days & O'Odham Tash
Casa Grande's annual two-week celebration of the Western lifestyle begins Feb. 15. Throughout the two weeks, various events include rodeos and roping events, a parade, music, chuckwagons, a pony express event and other activities. Most events are at Ed Hooper Rodeo Park, 2525 N. Pinal Ave., but the parade will be held on Florence Boulevard. Visit casagrandecowboydays.com for schedules and other information.
Plein Air Painting Competition
Casa Grande's annual Plein Air Painting Competition begins at 8 a.m. on Saturday, Feb. 22. During the event, registered artists will disperse throughout the community to paint an image of Casa Grande to be judged at the end of the competition. Non-artist visitors to the event may watch the artists as they create a work of art. The event is open to all who wish to participate.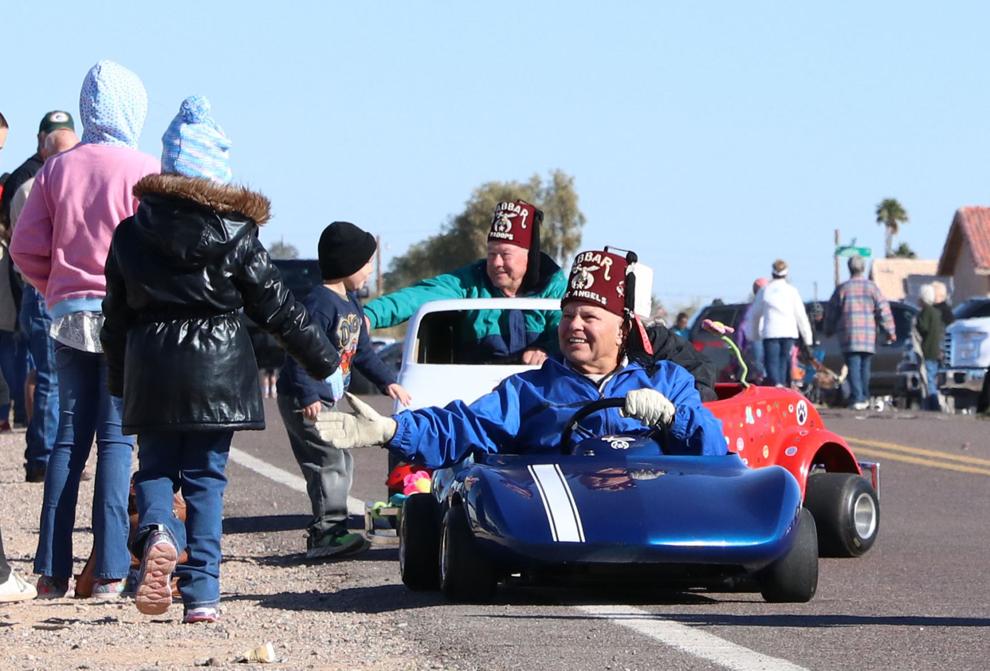 Arizona City's annual community celebration takes place from 9 a.m. to 5 p.m. on March 7 on the cross streets of Sunland Gin Road and Alsdorf Road. The event attracts more than 3,000 attendees each year and includes live performances throughout the day, a kids' zone, more than 100 vendors, a parade at 9 a.m. and a beer garden.
Casa Grande Art Association Artist Studio Tour
For those who ever wanted to peek inside the studio of a working artist, the Casa Grande Art Association Artist Studio Tour from 9 a.m. to 4 p.m. on Saturday and Sunday, March 7 and 8, is the chance to do so. The tour features self-guided visits to various art studios in which several artists of various genres will be working. More information and a map will be available online prior to the event, www.casagrandeartassociation.org.
The annual Fine Art Explosion, a juried art show, is March 13-15 in Peart Park. The two-day outdoor event attracts dozens of artists and vendors from Casa Grande and the surrounding area as well as from across the state and region. Visitors to the event may look at and purchase fine art pieces from dozens of artists. This year's event is held in conjunction with the Casa Grande Fiddle Festival.
Held at the Pinal Fairgrounds and Event Center at Eleven Mile Corner, the Pinal County Fair is March 18-22. The five-day event highlights livestock animals, entertainment, rides, food and other events. For more information, visit www.pinalfairgrounds.com.