FLORENCE -- Life in Arizona's mining camps in the late 1800s was rough, dirty and dangerous.
And the entertainment that developed in the camps to keep the working class residents happy and entertained reflected that hard-scrabble life, historian Jay Craváth told attendees of a virtual Pinal County Historical Museum lecture entitled "Honky-tonks, Brothels and Mining Camps: Entertainment in Old Arizona."
The presentation aimed to give attendees a look into what life in early Arizona mining camps was like for the residents, said Craváth, a writer, composer, musician and historian.
"What fascinated me about mining towns is the culture that developed after these burgs were established. Low culture for sure, but high as well," he said. "Tombstone had six theaters during its mining heyday. Glee clubs, touring orchestras and well-known acting companies."
In Arizona's prestatehood days, only the rich could attend operas, symphonies, theater and other events, he said.
"It was a badge of their wealth to demonstrate learning and sophistication. The poor could not pursue the higher arts but they valued them," he said. "So when a miner did strike it rich and suddenly had disposable income, he would conspicuously consume. He would show his refinement with this new wealth. And, as the well-heeled often do today by sponsoring an artist performing with the local symphony, the nouveau riche miners would do the same."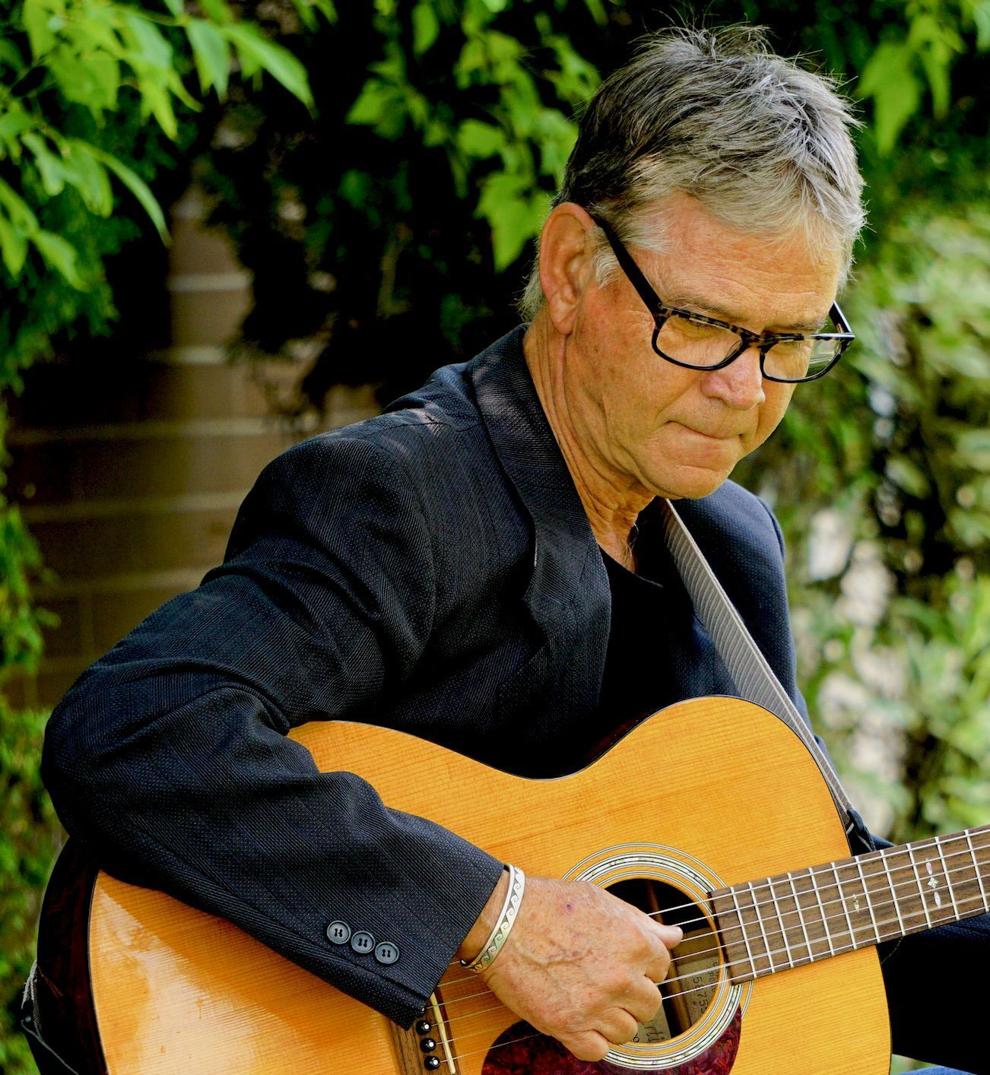 Craváth has been a scholar and speaker for the Arizona Humanities program for more than 20 years, creating interactive events that combine speaking with singing, guitar playing and historic photos, digital recordings of music from that era and quotes from newspaper articles of the time.
The presentation he gave to the Pinal County Historical Museum was among the most popular of the topics he covers.
"A potential audience member is first piqued by the title. The word 'honky-tonks' has been referenced in music for years, from the Stones, Hank Williams and blues artists," he said.
In the mining camps and early towns of Arizona, theaters, saloons, brothels and gambling outlets were among the only types of live entertainment for miners, Craváth said.
"The men in these camps led bleak lives," Craváth said. "Working rock was extremely tedious and back-breaking. When you work hard, you tend to play hard."
Honky-tonk-type theaters that catered to a lower class of men became common in mining camps, Craváth said.
Inside, the honky-tonks, ragtime music, with syncopated rhythms, and ballads were often performed. Ballads were a popular way of passing on stories and legends to a largely illiterate working class population.
"The origin of honky-tonk is unknown but there are two early references I've found. The first mention was in the Fort Worth Daily Gazette regarding a petition that the Honky Tonk theater be reopened," he said. "It would have been the urban equivalent to a juke joint of the rural South. Both catered to a lower-class clientele of men. The second was The New York Sun, which referenced the term honky-tonk in 1900. The story was that the name came from the honking of geese who led a group of cowboys from a variety show they were seeking."
As towns evolved, entertainment became more sophisticated with theaters offering plays, operas and minuet dance, he said.
When the Elks Opera House opened in Prescott in 1905, actress Florence Roberts, a stage performer who was later known for her film roles, performed in the opening play, "Marta of the Lowlands," Craváth said.
"Florence was one of the prominent touring actresses of the time. She drew big audiences," Craváth said.
In conducting research for the presentation, Craváth said he was intrigued by the story of Lotta Crabtree, who was born in a mining camp in California and became one of the wealthiest and best known performers of the late 19th century.
"She must have been an extraordinary performer, actor, dancer, singer and comedian," he said.
Craváth's presentation also covers prostitution in the camps, and he said it's a topic that "always perks up folks' ears."
"Prostitution fascinates, disturbs and disgusts," he said. "It's not a neutral subject. Mining lore represents the get rich quick notion that is inherent in human nature. Powerball, casinos, quick-picks — we want to improve our lot without a lot of work."
Brothels popped up in many mining camps and towns to provide "a necessary service," Craváth said.
"The women who worked in the brothels had regular exams, licenses and were considered altruistic," he said. "They were helpful and generous with their time and money."
Prostitutes were known to volunteer for various causes and in some towns, donated money to build churches, Craváth said.
Gambling was popular in early Arizona. The longest-running poker game was held in Arizona in the basement of the Bird Cage Theatre in Tombstone. The game, which included players such as Doc Holliday and Wyatt Earp, ran 24 hours a day, seven days a week for eight years, five months and three days, from 1881 to 1889, he said.
"The gambling establishments provided multiple ways to part miners from their money. Not just from the newly rich, though. As today, if you walk into a casino, you see all types losing their money," he said.
Two-man drilling competitions and boxing matches were also popular in early Arizona, he said.
For each presentation he develops, Craváth hopes to catch the attention of potential audiences.
"Another program I wrote and presented through Arizona Humanities was 'Miners, Cowboys and Washerwomen: the work songs of Arizona,'" he said.
He strives to find images that capture the mood or resonate with audiences.
"As a former educator, I realized early that we have different ways and strengths of learning: auditory, visual, kinesthetic," he said. "My goal is to get them to leave with a new sense of curiosity about something I've discussed and pursue it. Get the scholar switch turned on."
The Pinal County Historical Museum offers several AZ Speaks events throughout the year as well as other events, including walking tours and book club meetings. Information about upcoming events is online at pinalcountyhistoridcdalmuseum.org.