CASA GRANDE — A new cookbook pays tribute to the classic 1993 film "Hocus Pocus" and puts a fun Halloween twist on some classic recipes.
"The Unofficial Hocus Pocus Cookbook," by Bridget Thoreson and published by Ulysses Press, aims to be the "ultimate must-have for fans of all ages," a press release from book promoters said.
It includes a few fall-inspired recipes such as French onion soup, chicken pot pie and apple pork chops as well as Halloween-theme versions of classics. The book's "baked witch casserole" is a home-spun version of shepherd's pie. The book's "bones of 100 chickens" is a recipe for chicken wings and "dead man's toes" is a Halloween-inspired version of a recipe otherwise known as "pigs in blankets."
The 176-page book includes recipes for appetizers, soups, main dishes, desserts and beverages.
"Whether you're attending a surprise rave in town or just spending a quiet evening at home, you'll enchant anyone who tastes these frightfully appetizing recipes," the press release about the book said.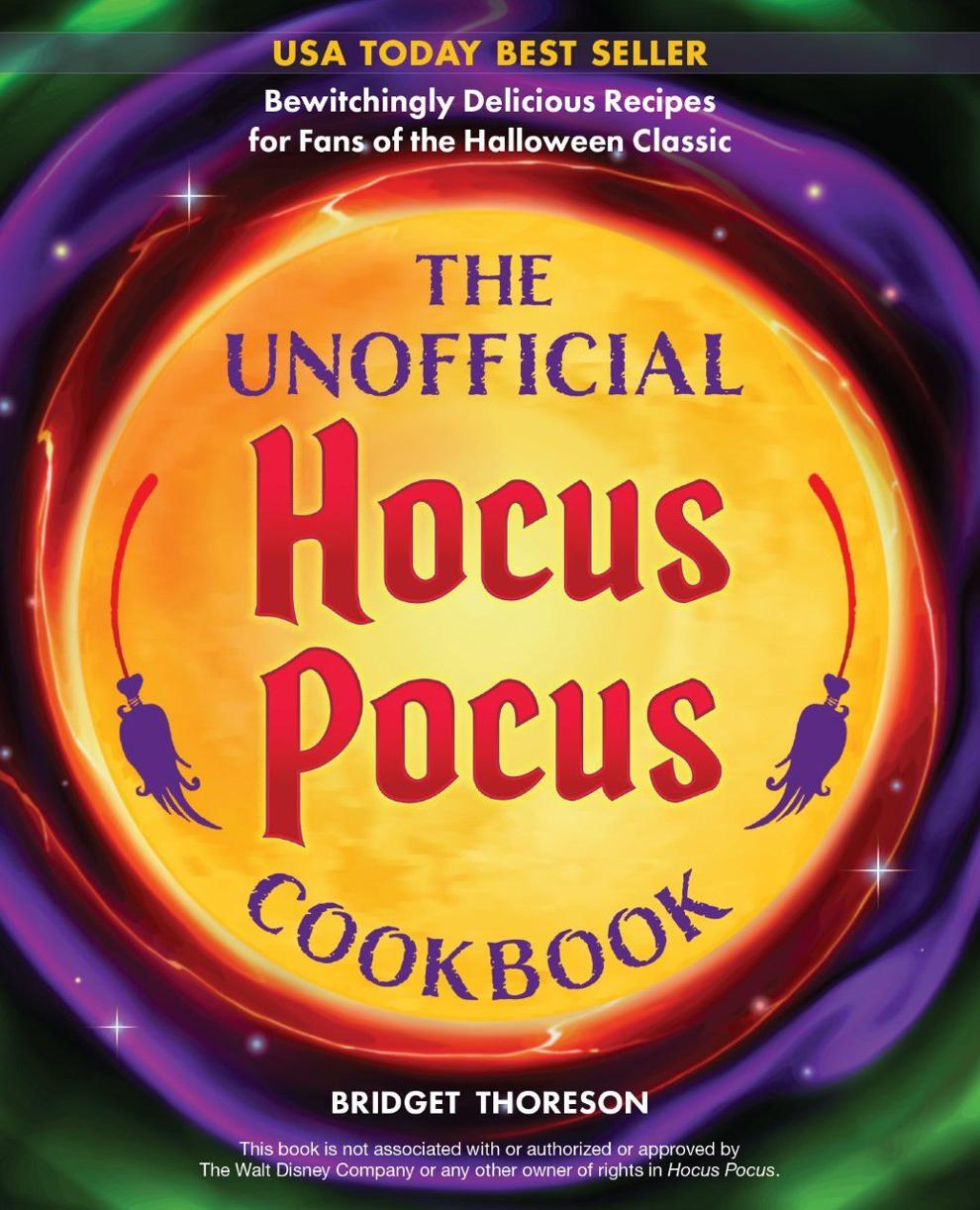 The movie "Hocus Pocus" debuted in 1993 and stars Bette Midler, Sarah Jessica Parker and Kathy Najimy.
"'Hocus Pocus' is getting better with age and each year draws new devoted fans, which is why it seems to make sense to write a fan book now, three decades later," the introduction to the book reads. "This book is a celebration of 'Hocus Pocus,' its characters and of course, its big musical number ('I put a spell on you')."
Thoreson is a Brooklyn-based writer. Her other books include "XOXO: A Cocktail Book" and "Are You My Wine?".
"I hope you enjoy this homage to 'Hocus Pocus' as much as you enjoy the film itself," Thoreson said in the press release. "And I hope you'll rewatch the film again accompanied by the goodies in this book."
The hardcover book sells for $19.95 and is available where books are sold.
I reviewed the recipe for "Dead man's toes" — making it "Dead man's toes and fingers," and found the recipe easy to follow, fun to make and super kid-friendly.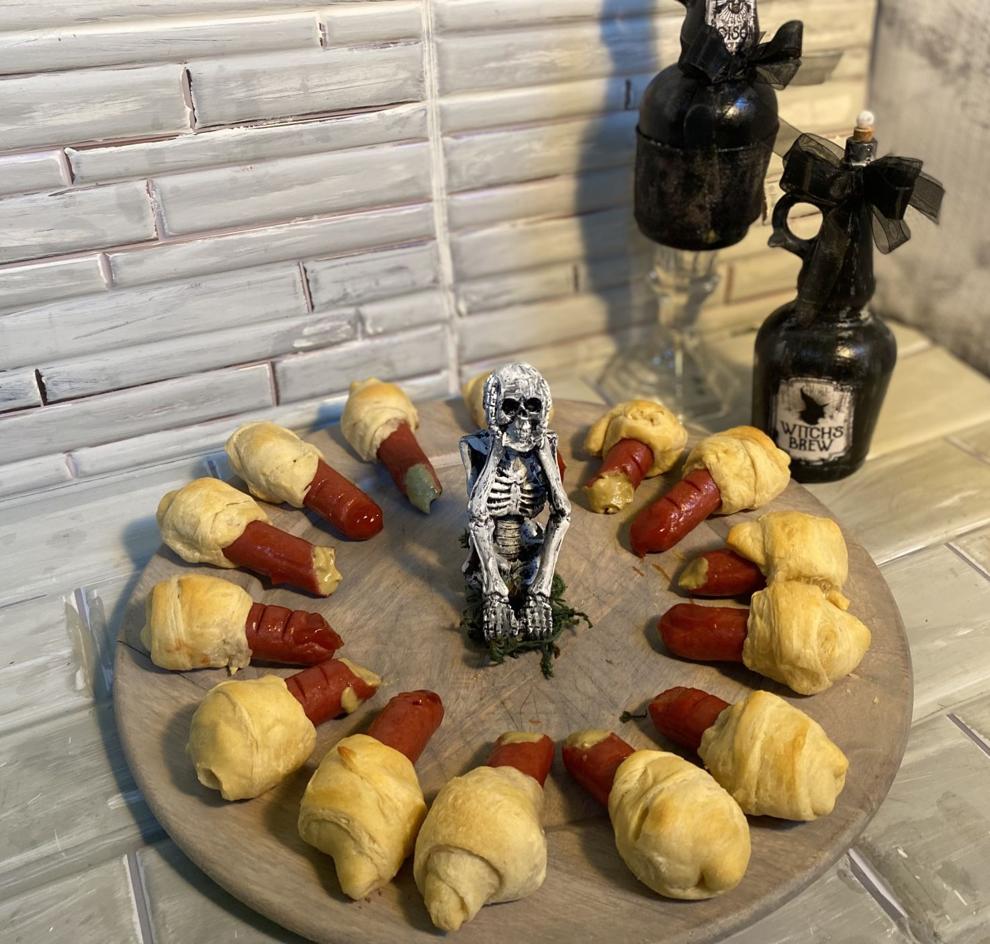 Dead man's toes and fingers
From "The Unofficial Hocus Pocus Cookbook"
1 package of Pillsbury crescent rolls
Preheat oven to 375 degrees.
Cut the hot dogs into equal halves. Open the crescent rolls and cut each triangle into halves, creating 16 pieces of dough.
Roll each hot dog half with the crescent roll so that the cut half of the hot dog is wrapped in the dough and the uncut half is sticking out, fully exposed.
Using a sharp paring knife, make two or three shallow slits in the hot dog toward the middle. On top of the hot dog, at the uncut edge, use the paring knife to cut half of a long ellipse out so that it looks like the shape of a fingernail.
Place the hot dog rolls on a greased baking sheet and bake for about 12 minutes. When the hot dog rolls are done, use a pastry brush or small spoon to cover the nail of the hot dogs with the mustard or ketchup.