A newly published book by author Adrian C. Louis, "The Ghost Dancers," takes readers deep inside a Native American reservation, giving a realistic look at the lives, politics, ceremonies and relationships of its people.
Released in September by the University of Nevada Press, "The Ghost Dancers" explores various issues, including tribal differences facing "urban Indians" versus "rez Indians," relationships among Blacks, whites and Indians, police tactics on and off the reservation, pipe ceremonies and sweat-lodge ceremonies, alcoholism and violence, visitations of the supernatural, poetry and popular music, the 1960s and the Vietnam War, the aims and responsibilities of journalism, and, most prominently, interracial sexual relationships, a press release about the book said.
"Readers familiar with Louis's life and other works will note interesting connections between the protagonist, Bean, and Louis himself as well as a connection between "The Ghost Dancers" and other Louis writings — especially his sensational novel 'Skins,'" the press release said.
Set in 1988, the story follows fictional character Lyman "Bean" Wilson, a Nevada Indian and middle-aged professor of journalism at Lakota University in South Dakota, who is reassessing his life.
"Although Bean is the great-grandson of Wovoka, the Paiute leader who initiated the Ghost Dance religion, he is not a full-blood Indian and he endures the scorn of the Pine Ridge Sioux, whose definition of Indian identity is much narrower. A man with many flaws, Bean wrestles with his own worst urges, his usually ineffectual efforts to help his family and his determination to establish his identity as an Indian. The result is a string of family reconnections, sexual adventures, crises at work, pipe and sweat-lodge ceremonies and — through his membership in the secret Ghost Dancers Society — political activism, culminating in a successful plot to blow the nose off George Washington's face on Mount Rushmore," the press release said.
The "raw, angry, at times comical, at times heartbreaking novel provides an unflinching look at reservation life and serves as an unyielding tribute to a generation without many choices," says the press release.
Louis died in 2018. The book was published after his death.
He was a Nevada-born author, journalist and poet as well as a member of the South Dakota's Lovelock Paiute tribe.
His first novel, "Skins," was released in 1995 and was the inspiration for the 2002 film of the same name.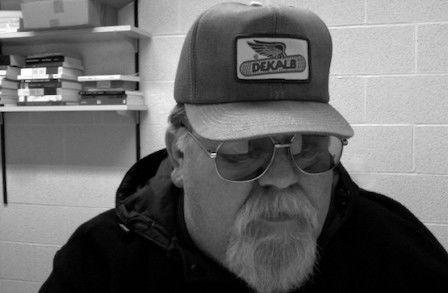 Louis had bachelor's and master's degrees from Brown College. He taught at Oglala Lakota College on the Pine Ridge Reservation in South Dakota. He was also a journalist and editor who co-founded the Native American Journalists Association.
Throughout his life, Louis published several books that focused on reservation life.
He published works of poetry from 1974 to 2018 and considered himself "a chronicler of Native American life," according to the Poetry Foundation website.
"I'm writing about my life. I guess deep down I sort of fancy myself as speaking for certain kinds of people who don't have a choice — for the downtrodden," he said on the website.
His work has been translated into French, Hungarian and other languages.
"Louis is remembered for his aggressive refusal to romanticize life on or off the reservation," the press release said.