CASA GRANDE — When Casa Grande-based performer Armando Murillo is on stage in his drag queen persona, "Dirtee X," he hopes to put on a show that educates, inspires and raises money.
Murillo, who is set to host the Arizona 2022 Pride Tour, will take part in a fundraising show on Saturday at the Screening Room in Tucson.
The show aims to raise additional funds to cover the costs of the eight-city pride tour, which will have its first stop in Casa Grande in January.
"It feels so amazing to not only be able to do what I love, which is performing, but also have the ability to help those in need, help make a difference and also connect each other through the art of drag," Murillo said.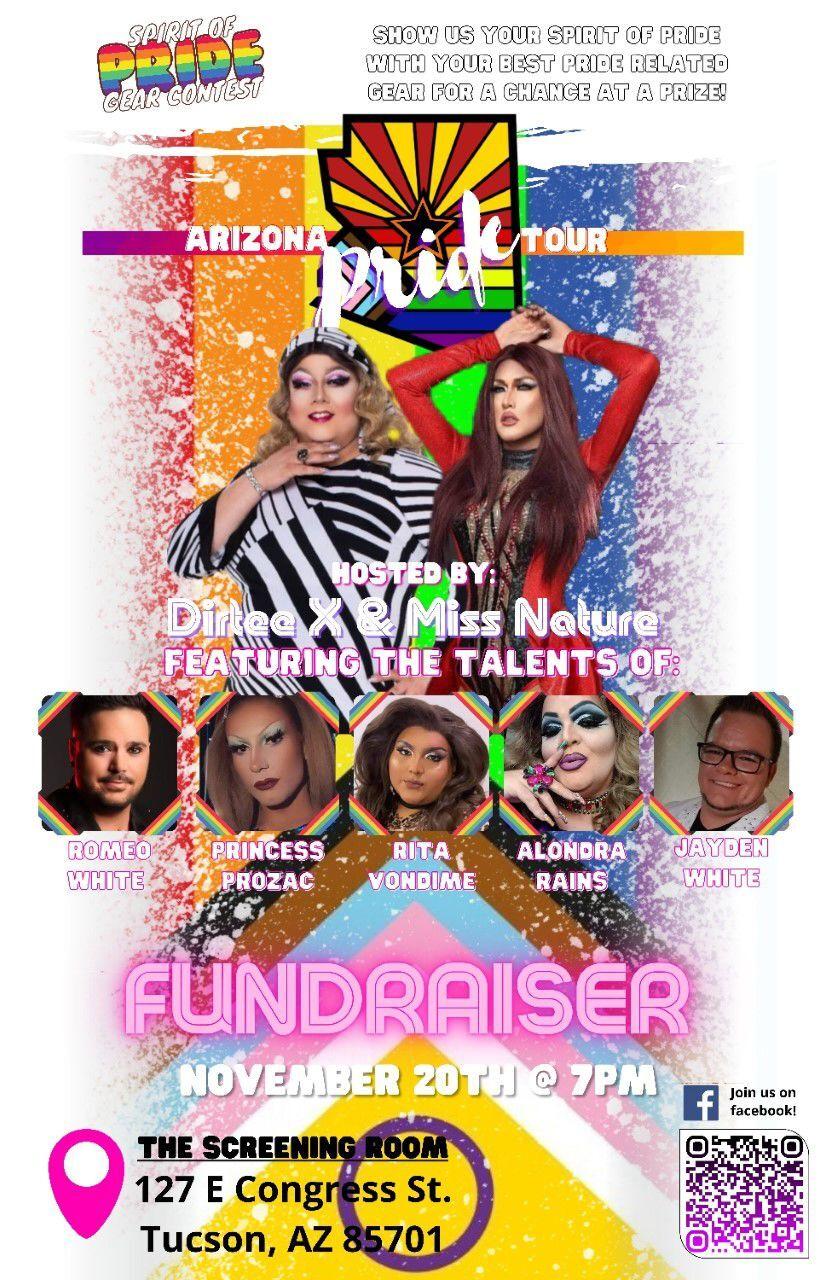 The 2022 Arizona Pride Tour is a variety show and a collaborative effort featuring various drag artists.
As well as Murillo, other performers are Christopher Hall, also known as Miss Nature, and several volunteers, including Paul Petersen of Coolidge, Devin and Ty Gregory-Reed of Tucson and Shelly Decesare of Tucson.
Other performers from around the state, including Felicia Minor of Phoenix, Geo Johnson of Phoenix, Justin Deeper-Love of Tucson, Serra Tonan Savage of Phoenix, Vera Delmar of Tucson and various special guests, will take part at various stops on the tour.
"The show consists of drag queens, drag kings, male entertainers and much more from all over Arizona," Murillo said.
Each year, the show raises money for different causes. Last year's pride tour raised more than $10,000 for five different pride organizations in the state, Murillo said.
This year, the Girl Scouts of Southern Arizona will benefit from proceeds from the show.
"We wanted to give back outside of our LGBTQIA-plus community and we chose the Girl Scouts of Southern Arizona as they have yet to be a recipient of any of our previous shows," Murillo said. "After speaking with CEO Kristen Garcia-Hernandez, she has promised to earmark all funds raised to be put toward LGBTQIA-plus inclusive projects or efforts."
As well as raising money, the show aims to bring a "safe place for all to be themselves in some of Arizona's most rural communities," Murillo said.
"This event was made possible thanks to our sponsorship of Drag Confidential, formerly known as ArizonaDrag.com. In addition, every event we will be partnering with CAN Community Health, who will be providing free rapid HIV testing to members of the local community everywhere we go," Murillo said.
Shows start at 7 p.m. at the following locations:
Jan. 29 in Casa Grande at Boston's Pizza,
Feb. 5 in Lake Havasu City at the London Bridge Resort,
Feb. 12 in Flagstaff at the Civanno Coffee House and Night Club,
Feb. 19 in Prescott at the Hilton Garden Inn,
March 5 in Payson at the Mazatal Hotel & Casino,
March 19 in Ajo at Curley School,
March 26 in Sierra Vista at the Windmere Hotel,
April 2 in Nogales at Hotel Americana.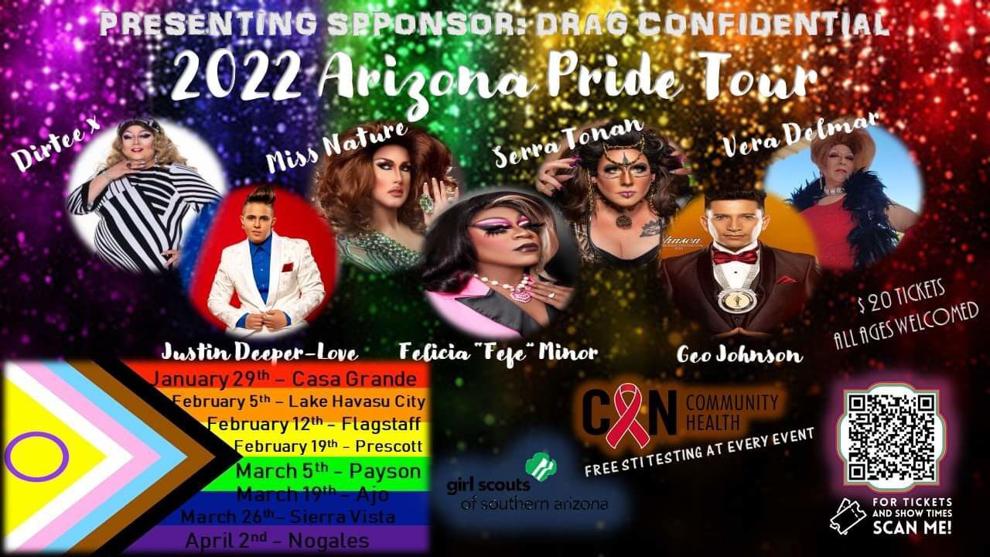 Murillo, a popular Casa Grande-based performer, has taken part in the Arizona Pride Tour every year for several years.
Murillo has produced his own drag-comedy show in Casa Grande for more than nine years as a way of combining his love of acting and performing with his activism in the LGBTQIA-plus community.
His stage persona, Dirtee X, is loosely based on the singer Christina Aguilera.
Tickets to the show are $20 and are available online at azprideshow.org on Event Brite, under Arizona Pride Tour 2022. Those who wish to donate but can't attend may do so online.