CASA GRANDE — Bobby Johnson, also known as DJ Mellow B, understands what it's like to be at a gathering where he doesn't know anybody.
As a longtime wedding DJ, he said he's become accustomed to entering a room and getting to know the crowd.
"As a wedding DJ, I often don't know anybody in the room," he said. "At a wedding, the DJ is the only stranger there."
His experience connecting with audiences as a wedding DJ led him to create the Mellow B Entertainment comedy show, which will have its Casa Grande debut Saturday at the Paramount Theater.
The show features the comedic talents of Arizona comedians Ray Love, Jas Clay, Kingsley Amukamara and Wolf Brown, who will each take turns entertaining the audience.
Mellow B is the host and DJ of the event.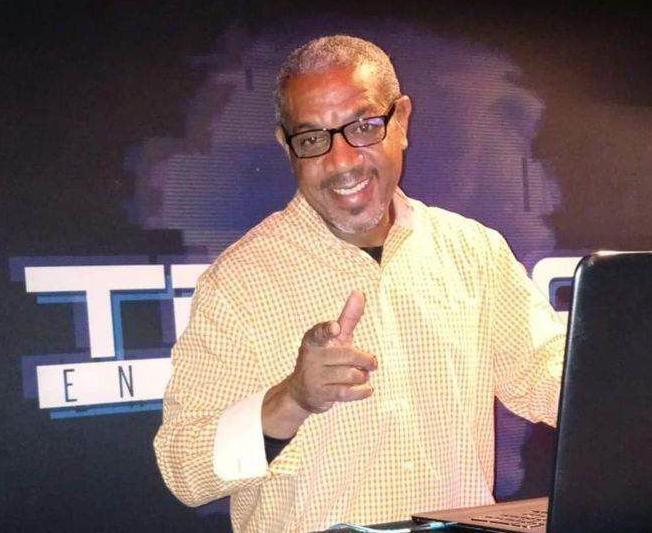 Each of the four comedians, he said, brings their own unique style to the show.
"They're all very funny," he said. "It's not a variety show, but it's styled like a variety show with different comedians."
Johnson hopes to bring the comedy show to Casa Grande once a month, rotating a diverse lineup of comedians and entertainers.
While some comedians in later shows might have edgier routines, for the first Casa Grande show, the performances will be suitable for all audiences.
"The Casa Grande show will have a softer lineup while we feel out the community," he said.
Audiences should come to the show ready to laugh and ready for surprises, he said.
"We also plan to have a performance by a surprise vocalist," he said.
While the show is new to Casa Grande, Mellow B Entertainment comedy shows are often performed in Phoenix and Tempe.
"As a wedding DJ, I spent a lot of time observing the working parts of a comedy show," he said. "Although I'm the host of this show, I allow the comedians to do their jobs."
Johnson became a DJ when he was 14 and established his company, Mellow B Entertainment, in the 1980s.
"I have continued to mold my craft while including comedy shows as well," he said.
Paramount Theater Manager Rickey Robinson said the new show will be a night of jokes and laughter.
"The comedy show came about from the people of Casa Grande asking me about bringing stand-up comedians to the theater," he said.
The theater has focused on bringing a variety of shows to Casa Grande audiences to appeal to diverse audiences.
"Many patrons mention that they love coming to the theater to see the stage plays, murder mystery dinners, magic shows and tribute concerts. Casa Grande wanted me to add a stand-up comedy show," Robinson said.
He said he will also be on the search for local amateurs and professionals for future events.
The Mellow B comedy show begins at 8 p.m. Saturday at the Paramount Theater, 420 N. Florence St.
Tickets are $25 for general admission, $35 for VIP seating or $45 for a private balcony table.
An after party begins at 10 p.m. following the show. Doors open at 7 p.m. Food and beverages will be available.
A second show with a different lineup is planned for June 26 at the Paramount Theater.