When journalist Bill Coates began writing his new novel, "Needles Arizona," flip phones were still new and popular.
"The book is set in 2007, when I first started writing it," he said. "It sat in a drawer for a few years, then it became one of three books I set a goal to finish when I retired."
The new book by Coates, a retired journalist and editor with PinalCentral, is a fiction finalist in the Arizona Authors Association 2021 literacy contest. Winners will be announced Nov. 6.
"I can't do worse than honorable mention," Coates said.
"Needles Arizona" is a self-published novel that mixes humor with mystery.
"It's a bit of fun," Coates said. "There's no sex but some people do get hurt."
The story follows the tale of the fictional McFinney brothers as they "leave a trail of broken bodies on a run to deliver a stolen cristate saguaro cactus to a cult leader's desert sanctuary," a description of the book said.
Main character Billy Olsen is a Pima-Norwegian "cactus cop" with the state Department of Agriculture, according to Coates.
"He's a big man, overweight and borderline diabetic," Coates said.
As the story unfolds, Olsen "teams up with Jane Fillmore, a not-quite-by-the-book deputy sheriff, to track down the McFinneys and solve the murder of the state's savviest cactus thief."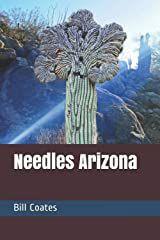 While the book is fiction, Coates put his journalist's training to work in writing the manuscript. He interviewed people, took notes and visited places to create details for the story's setting.
"It's pretty much made up but I did talk to a cactus thief and other people," he said. "And there are details in the book of some of the places I visited. The title 'Needles Arizona' comes from the name of a fictional cactus nursery, mentioned in the book."
The book, he said, aims to be fun with quirky characters and an adventurous story line.
"It's not to be taken seriously," he said. "I hope people chuckle. It's along the lines of if you call an ambulance and the Three Stooges show up."
Coates, who has master's degrees in journalism and political science, spent more than 30 years working as a journalist, including more than a decade at PinalCentral.
Since retiring, he continues to write a popular, often humorous, twice-monthly human interest column for PinalCentral.
His resume also includes a stint at Arizona Capitol Times as well as writing freelance pieces for The Arizona Republic, Phoenix Magazine, Phoenix Business Journal and one short humor piece for Arizona Highways.
"As a reporter, I always wanted to go beyond just reporting a story," he said. "I'm not an outgoing person, so reporting was good for me because it forces you to get out there and talk to people and hear good stories."
A writer since childhood, he once dreamed of becoming a science fiction novelist.
"In my 20s, I submitted a manuscript that was sent back to me with a note telling me it was a tedious sermon on a tired subject," Coates said. "But I wrote stories as a kid. In sixth grade I wrote a story based on a Dracula movie and a few years later I wrote another original story."
He began his three recent books while working as a reporter, spending weekends developing characters and plots.
"'Needles Arizona' took about a year to finish once I started working on it again," he said. "My book 'Rancho, Javelina,' is fiction, but it's loosely based on a town like Casa Grande and the Casa Grande Dispatch," he said.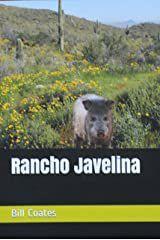 "Rancho Javelina" follows the story of a fictional features editor at a community newspaper who later switches to reporting for the newspaper's police beat.
"One day he's interviewing a plumber crossing the country on a pogo stick, the next day he's looking into a pair of murders," a description of the book says.
His other book, "Pug Ugly and Pretty Dead" pre-dates "Rancho Javelina" and follows the story of a Scottsdale-based reporter who becomes involved in the death of a prized pug-owning homeless man.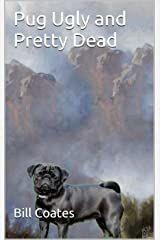 Coates is a nearly lifelong Arizona resident. He was born in Phoenix but moved frequently as his father was in the U.S. Air Force.
"We returned after he retired in time for me to attend high school in Phoenix," Coates said. "I've been here ever since."
He attended Arizona State University.
"Needles Arizona" and Coates' other self-published books are available online on Amazon.com.