CASA GRANDE -- With the 2021 Girl Scout Cookie season fully in swing, it's a great time to try a few recipes that feature the annual sweet treats as a main ingredient.
Girl Scout Cookies are awesome eaten straight out of the box, but they can also be incorporated into a variety of desserts and savory dishes.
Local Girl Scout Charlotte Mesillas, a Brownie in Troop 2022, loves eating the popular Girl Scout Lemon-Ups cookies.
"While she will happily eat them straight out of the box, her favorite thing to do is to eat them with a bit of marshmallow fluff and unicorn sprinkles for a super sweet treat," her mother said.
A popular way for enjoying Thin Mints, according to the scouts, is as an ice cream sandwich, with a scoop of ice cream between two cookies.
On Thursday, Girl Scouts of Southern Arizona will host a "Cooking With E" Facebook Live event in which the technique for making truffles with Samoas is shown. The event begins at 3 p.m. and may be accessed on Facebook.
Cookie sales in the area began on Jan. 16.
The annual cookie sale celebrates female entrepreneurs, aims to teach girls essential entrepreneurial skills and is an opportunity for them to learn, grow and take the lead, the organization said.
Through the program, girls run and manage Girl Scout Cookie businesses, preparing them for a lifetime of leadership by building 21st century skills.
In addition to using their cookie money rewards for activities and adventures, individual Girl Scouts and their troops use the funds they raise with the Cookie Program to bring their service ideas to life though gifts of caring projects. Whether the girls are caring for their environment, promoting literacy or campaigning for social issues, cookie proceeds can help them reach their community service and leadership goals.
All the proceeds from the Cookie Program stay in southern Arizona to support local Girl Scouting and the Girl Scout leadership experience through council-sponsored programs, event activities and scholarships for girls as well as cookie rewards like summer camp.
To locate cookies through a troop or cookie booth near you, visit www.girlscoutssoaz.org and look for the cookie app locator.
For those looking for special ways to incorporate cookies into other foods, the Girl Scouts offer a variety of recipes on the website www.girlscouts.org. Below are a few of the recipes that use cookies as an ingredient.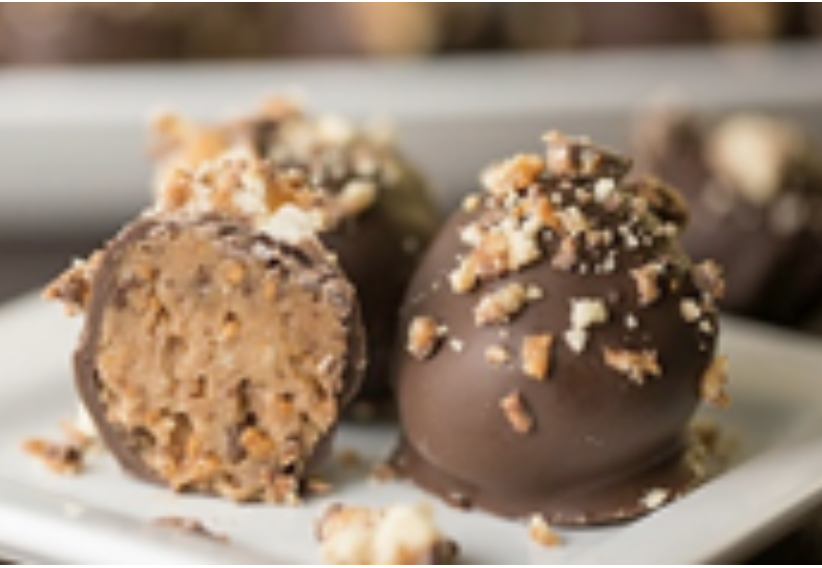 To make this recipe, 15 ounces of cookies are needed along with a 9-ounce package of chocolate cream cheese and a 20-ounce package of chocolate-flavored almond bark or another form of chocolate.
Begin by crushing the Samoas Girl Scout Cookies in a food processor or with a rolling pin until they are very fine crumbs. Because Samoas are chewy, a food processor will be easier.
Reserve a couple of tablespoons of the crushed cookies for garnish.
Combine the crumbled cookies with a package of softened cream cheese and mix well.
Roll mixture into tablespoon-sized balls, using hands to shape the truffles. Arrange each of the truffles on a cookie sheet lined with wax paper.
After all of the truffles have been formed, pop them into the freezer for about 30 minutes.
To finish, dip the balls in melted chocolate and sprinkle with reserved crumbs. Allow chocolate to set before eating.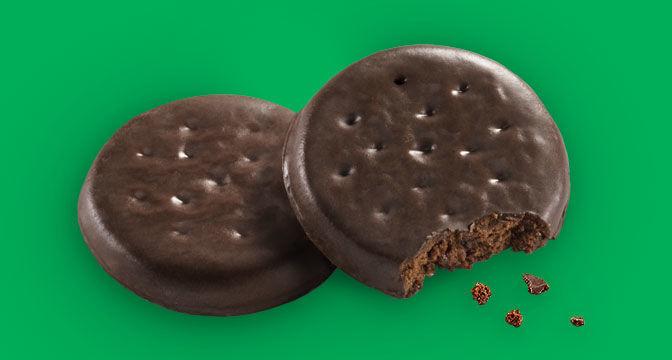 ½ cup melted unsalted butter
1 teaspoon vanilla extract
1 (8 ounce) cream cheese, softened
½ teaspoon vanilla extract
1 (8 ounce) container Cool Whip, thawed and divided
21 chocolate mint cookies, divided
¼ cup heavy whipping cream
How to make: Line a 9-inch springform pan with parchment paper because this will make it easier to remove it later. Make sure to spray the sides of the pan with nonstick baking spray before you spread the brownie batter in it.
Bake the brownie for 25 minutes. Do not over-bake it because you want it to be soft and chewy. Let it cool completely.
Unlatch the sides of the pan. You may need to use a knife to gently loosen the brownie from the sides. Lift it out and flip it over on a plate so you can remove the parchment paper. Place it back on the bottom of the springform pan and put the sides back on.
Beat the cream cheese, sugar and extracts until creamy. Add some Cool Whip and mix it again.
Use some green gel food coloring to tint the cheesecake a pretty mint green. Chop up 15 mint cookies and stir them into the cheesecake.
Spread the no-bake cheesecake on top of the cooled brownie. Refrigerate the cake for at least an hour to let it set up.
Run a knife under hot water and dry it off. Use it to run around the edge of the pan and cheesecake so it comes out easier. Unlatch the pan and lift it out.
Stir together chocolate chips and warm heavy whipping cream to make the chocolate topping. Let it cool slightly before spreading it on top.
Use an angled spatula to spread the chocolate out. Feel free to push over the edges if you want drips of chocolate going down the sides.
Add your cookie decorations before the chocolate sets up completely. Fill in around them with Cool Whip and sprinkle.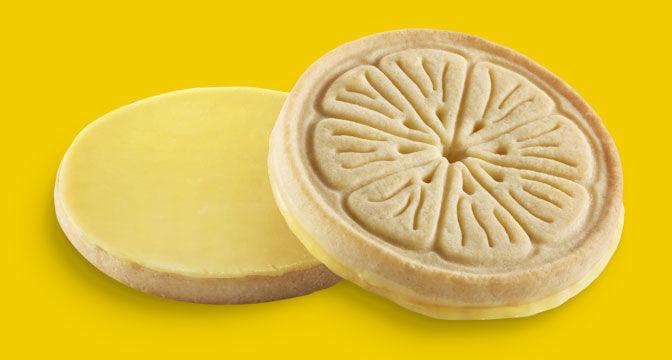 Shortbread/Trefoils toffee and chocolate bark with toasted almonds
1 package (9 ounces) Girl Scout Shortbread/Trefoils cookies
¾ cup packed light brown sugar
1 package (12 ounces) semisweet chocolate chips
½ cup sliced almonds, toasted and coarsely chopped
Preheat oven to 350 degrees. Line a greased 15-by-10-inch rimmed baking pan with parchment paper coated with cooking spray. Arrange Shortbread/Trefoils cookies in pan.
Microwave butter until melted; whisk in brown sugar. Microwave 2 minutes, stirring every 30 seconds, until mixture is a thick caramel sauce. Pour sauce over Shortbread/Trefoils cookies, covering each completely.
Bake until puffed up and bubbly, about 10 minutes (do not allow to burn). Cool on a wire rack. Sprinkle chocolate chips evenly over hot caramel. Let stand 5 minutes; spread chocolate over caramel. Top with almonds.
Refrigerate baking pan until chocolate and caramel have hardened, about 1 hour. Break or cut bark. Note: To toast nuts, bake in a shallow pan in a 350-degree oven for 5-10 minutes or cook in a skillet over low heat until lightly browned, stirring occasionally.
Chocolate hazelnut parfaits
1 cup refrigerated hazelnut nondairy creamer
2 packages (3.9 ounces each) instant chocolate pudding mix
1 cup crushed Shortbread/Trefoil Girl Scout Cookies
2 cups sliced fresh strawberries
In a large bowl, whisk the milk, creamer and pudding mixes for 2 minutes. Let stand for 2 minutes or until soft-set.
Spoon ¼ cup pudding into each of eight parfait glasses; sprinkle each with 1 tablespoon cookie crumbs. Top with strawberries and remaining pudding and crumbs. Refrigerate for 1 hour before serving. Garnish with whipped cream if desired.
Peanut chicken (made with Do-si-dos)
8 crushed Do-si-dos Girl Scout Cookies
2 pounds boneless, skinless chicken tenderloins with teriyaki glaze
1 box of Pad Thai noodles
Grill chicken tenderloins on wood skewers, brushing occasionally with teriyaki glaze.
Prepare Pad Thai noodles according to directions on box.
Serve chicken tenderloins with four crushed Do-si-dos cookies sprinkled on top.
Mix remaining Do-si-dos cookie crumbs with peanut sauce.
Pour peanut sauce over chicken and noodles, or serve as a side dipping sauce.