CASA GRANDE — The first section of a linked community trail system in Casa Grande will be built soon, a city official says
Community Services Director Steve Hardesty provided an update to the Casa Grande Parks and Recreation Board last week on the city's community trail project, as well as an intra-department master plan.
Hardesty confirmed that the first section of the trail system will be built soon, running from Trekell Road to Peart Road just north of Casita Verde RV Resort. That leg of the trail will be named Community Trail and will run for roughly one mile, meandering in and out of trees and along a wash.
Although construction of the trail has been approved, Hardesty said the city is waiting for cooler fall weather before beginning the work. But once it begins, Hardesty believes that a mile of trail would be done before Thanksgiving.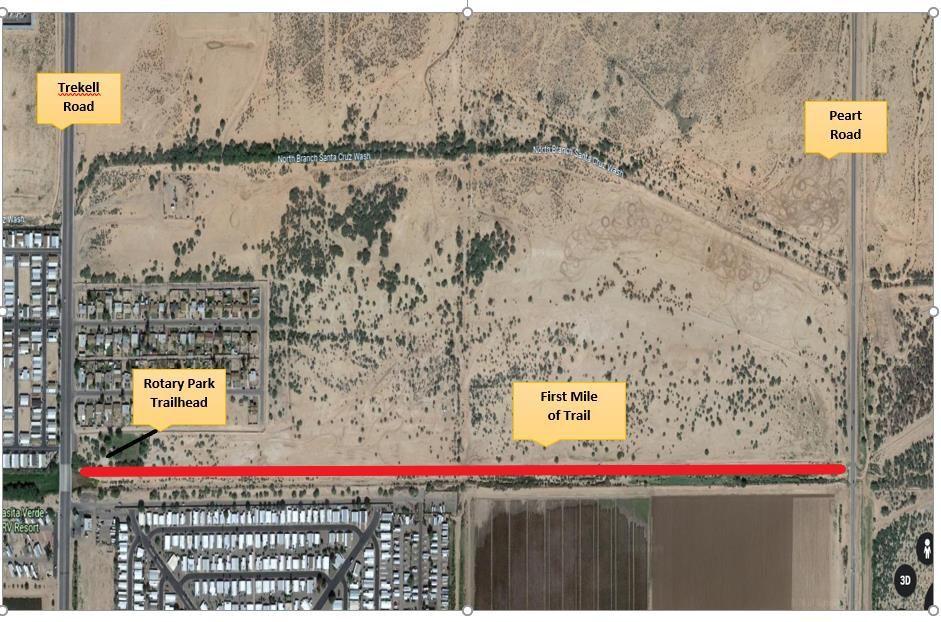 Hardesty called the trail system a "key focus" of the department's strategic plan. The city plans to increase trail length by 5% each year, with the ultimate goal of having over 17 miles of interconnected trail that goes as far west as Dave White Regional Park.
Hardesty also announced the department would be hiring a consultant no later than Sept. 7 to help engineer a new master plan that would determine what the goals would be over the next 15 years. That process will include public meetings and citizen input, including a committee comprised of up to 20 stakeholders.
The board also welcomed a new member during the August meeting, Casa Grande native Andrea Varela. Members Kurt Bauer and Carmen Garcia-Jacobs were nominated as chair and vice chair of the board, respectively.