CASA GRANDE — As an artist, Patti Kramer hopes to inspire others to unleash their creative side.
She's opened Casita Workshop as a place where area artists are united under one roof to offer classes, workshops and expertise with those who wish to learn.
"Casita Workshop is a place to create," Kramer said. "We want people to come explore their creative side and join us in creating something new in a relaxed and fun setting."
Classes and workshops begin this month in a newly transformed commercial space on Wilson Street.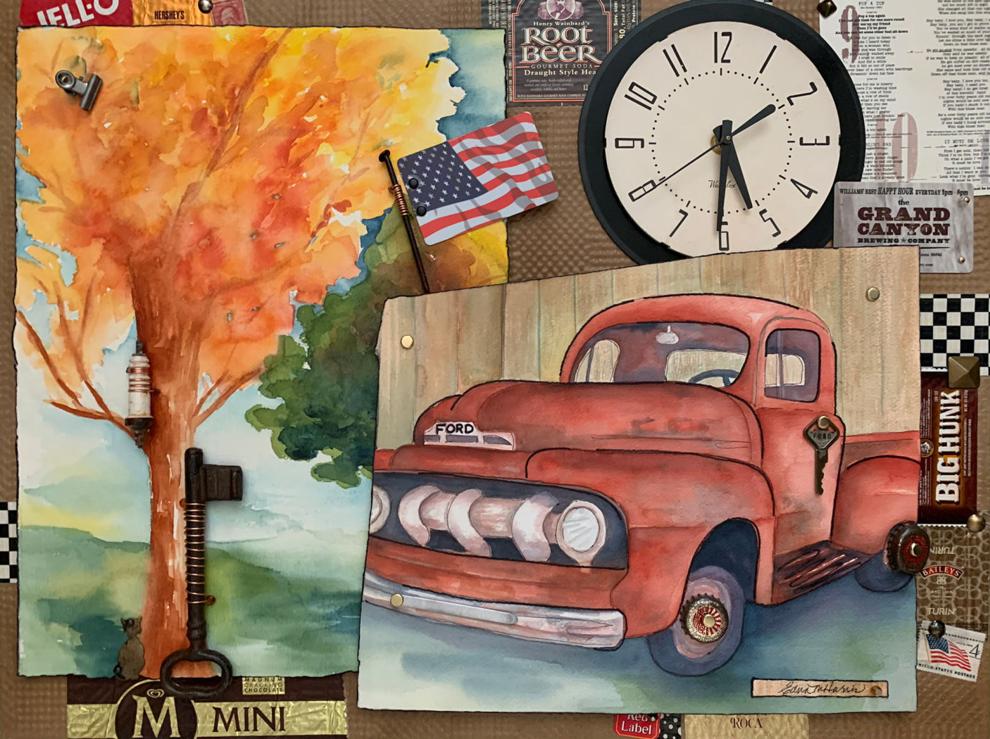 Area artists and crafters will take turns sharing their knowledge and expertise with people in the community.
Kramer said she was inspired to create Casita Workshop because as an artist, she always wants to learn new skills and techniques.
"I've always wished Casa Grande had an art center that offered classes in several different mediums. I would've enjoyed taking classes in copper enamel, fused glass, encaustic and chunky knitting (where needles aren't used) and more," she said.
Classes at Casita Workshop range from crafting projects to fine art pieces. They are designed for beginners as well as more advanced learners.
"For a beginner watercolor class, Edna Harris is offering participants a choice of a blank paper to draw their design on or a paper that already has a design outlined on it. One of my ceramic workshops involves making several 4-inch flat shapes from clay. Participants will have the choice of forming their shapes by hand or with cookie cutters," she said.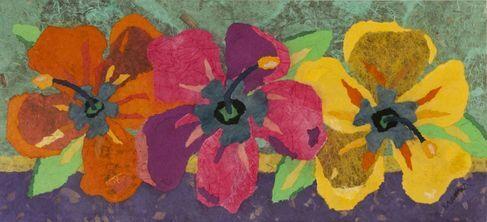 A full-time artist, Kramer is known for the paper-based crafts she designs in her Wilson Street studio.
Since 2000, she has painted faux finishes, murals and graphics as well as paper collages and jute and plaster wall hangings through her company, Desert Brush.
"The last two years I found myself creating less and less art, which made me realize it was time for a change," she said.
When commercial space became available near her studio, she decided to rent the facility and revamp it into a place where various art classes could be held.
"I planned to open last summer but like so many things, it was postponed due to COVID," she said. "The extra year allowed me time to really plan how the business would work, get a website built and recruit others to teach."
Kramer is among the artists who will teach classes at Casita Workshop.
She'll teach paper-making, ceramics, mosaic, garden art, fiber art, handmade paper sheets and bowls, pottery, clay ornaments, mosaic stepping stones, weaving and reverse dyeing.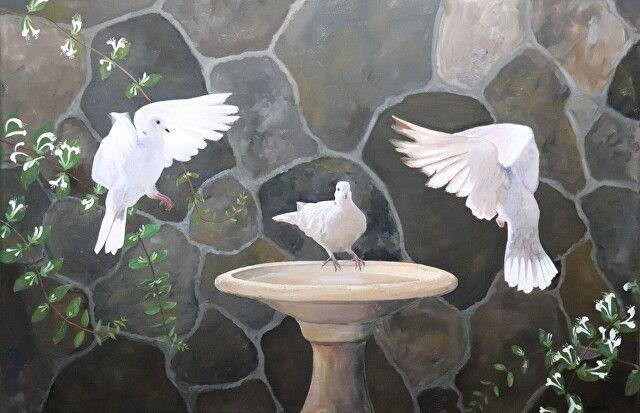 Seven other artists, each with a different area of expertise, include:
Bruce Berry, a painter, will teach oil painting with a three-day Gambel's quail study. His website is bruceberryfineart.com.
Lynne Cooke, artist, will teach a ceramics class that focuses on hand-built platters, animal sculptures and wall art.
Edna Harris, multimedia artist, will teach watercolor collage and how to create a 6-inch canvas with watercolor and embellishments. Her website is candywrappercreations.com.
Leah Kiser, artist and illustrator, will teach drawing, taking attendees through a six-day beginning drawing class. Her website is artifactfa.com.
Claudia Klaus, a fiber artist, will teach a class focused on spinning alpaca fibers into yarn.
Tashiana St. Aude, a textiles designer, will teach 10 textile design workshops that cover weaving, textile prints and knitting. Her website is SaintTashi.com.
LaVerne Thorpe, fused glass artist, will teach classes that feature a new project each Wednesday including jewelry, masks, angels and night lights.
Kramer said each of the artists is excited to share their knowledge and skills with the community.
"I know most of them through the Casa Grande Art Association and had met the others at various art events in Casa Grande over the years," she said.
Each artist is independent and will rent a unit at Casita Workshop for their class.
"They all have worked in their areas of expertise for many years. Some plan to teach several classes while others might just teach one," Kramer said.
Classes and workshops begin in late July.
A "Ditch the Mask" theme open house is planned from 1 to 4 p.m. on Sunday, July 18. It's a time for the community to meet the artists, learn about upcoming classes and participate in a "Ditch the Mask" community art project.
"People may bring one or more new or used cloth face masks that they're ready to ditch," Kramer said.
The donated masks will be woven into an art project that will travel to various businesses.
"This will be our first community art project," Kramer said.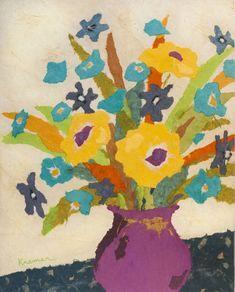 Casita Workshop will add new artists and classes throughout the year. Those in the community who would like to see a class offered may make a suggestion, Kramer said.
Some clubs will also be hosted at Casita Workshop, including a new fiber and fabric club, set to meet on the first Monday of each month.
"It's for anyone who works with — or wants to work with — fabric, yarn or any other fiber," Kramer said. "The idea is to bring a project to work on, exchange ideas and visit. There is no instruction. There will be more Casita Clubs added in different mediums if people request them and enough people are interested."
Casita Workshop is at 127 W. Wilson St. downtown, near by historic boat building. More information about classes and prices is available on the Casita Workshop website, casitaworkshop.com.