CASA GRANDE -- Central Arizona College Professor Heather Moulton has long been fascinated by cemeteries.
And with her new book, "Graveyards of the Wild West: Arizona," she hopes to inspire others to appreciate the history, characters and stories often buried within a cemetery.
"The book is about the graveyards and cemeteries, but really what I"m writing about is the people," she said. "The stories are fascinating and give us a better understanding of the legends and history where we live."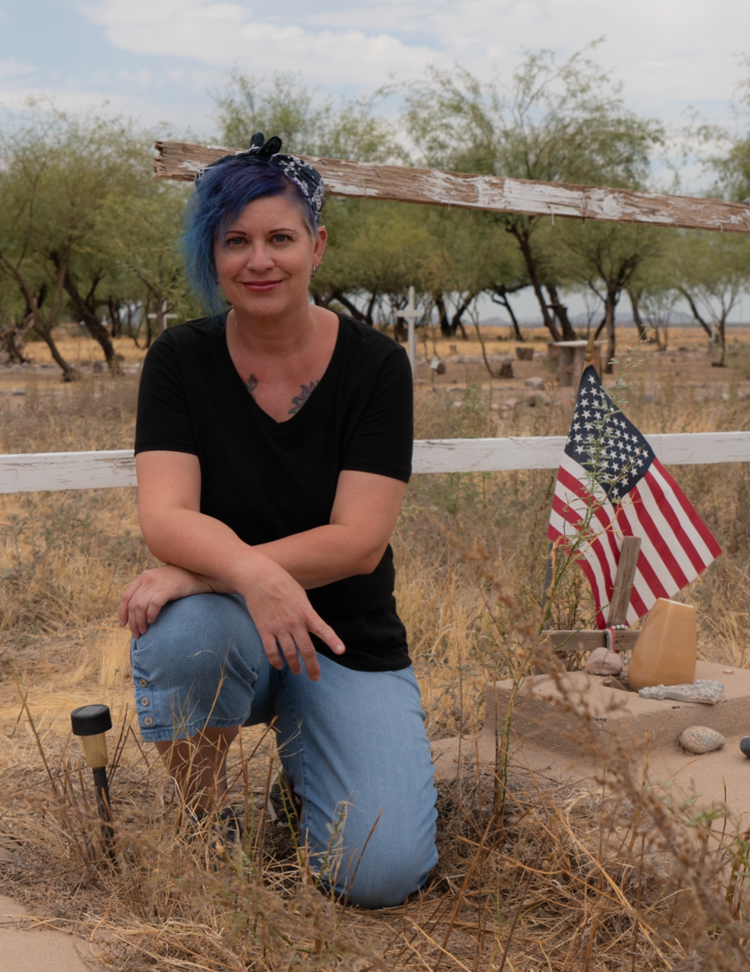 Moulton, who teaches English composition and literature at CAC, traveled hundreds of miles to research the book along with fellow CAC teacher Susan Tatterson, a photographer with her own series of books that focuses on abandoned places in Arizona and beyond.
Tatterson took the photos featured in "Graveyards of the Wild West: Arizona."
The concept of the book was developed when Moulton accompanied Tatterson on research trips for the "Abandoned Places" book series.
"She always had to stop at a cemetery," Tatterson said. "She was interested in the people there. In going to these cemeteries with her, I became interested too."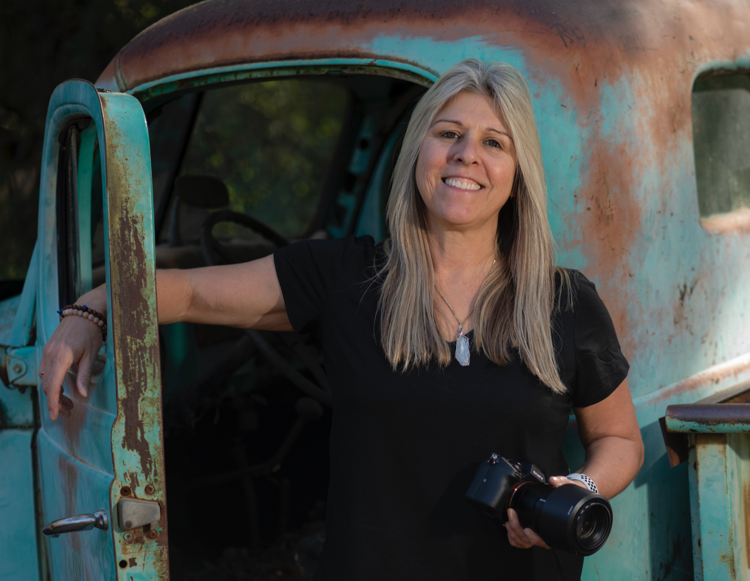 The pair visited about 15 graveyards — some remote and difficult to find — in researching the "Graveyards of the Wild West: Arizona." Eight Arizona cemeteries are mentioned in the book, including several in Pinal County.
Among the gravesites that Moulton found most fascinating was that of Mattie Earp, common-law wife of Wyatt Earp.
Her gravesite near Superior is located on a rocky patch of earth surrounded by cactus and trees. A memorial marker at the site reads "In memory of Celia Blaylock aka Mattie Earp. July 3 1888 — suicide, Pinal A.T."
"She was considered one of Wyatt's wives although they weren't officially married," Moulton said. "She's one of the special characters in the book."
Warren Earp, who is buried in Pioneer Cemetery in Willcox, is also mentioned in the book.
"Warren Earp is the only one of the Earp brothers buried in Arizona. The others are buried in other places even though they left a legacy on Arizona. They're considered heroes, but really, after everything that happened, they were the only ones standing left to tell their tales," Moulton said.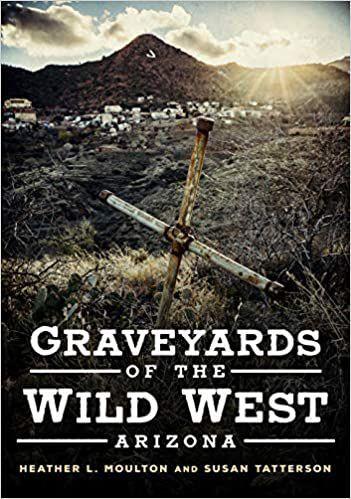 "Graveyards of the Wild West: Arizona" was released on Aug. 24 and is the first in a series of similar books. The next, focused on New Mexico, will be released Sept. 28.
In her first book, Moulton writes that Arizona had an exciting history long before it became a state.
"Miners, cowboys, and outlaws passed through Arizona on their way to California during the Gold Rush of 1849, but when copper was discovered in 1854, people stayed and mining towns all around the state sprung up. Of course, with an influx of population comes a new need for graveyards. The cemeteries of the mining and cowboy towns, like the towns themselves, were often put together in a hodge-podge manner," she wrote. "Some Arizona graveyards linger in disrepair (Yuma Pioneer Cemetery) and others have become thriving tourist attractions (Tombstone). Regardless of their conditions, the cemeteries of Arizona offer powerful and precious reminders of Arizona's wild history."
Moulton said her fascination with cemeteries was formed in childhood. Her mother writes historical romance novels and would often visit graveyards in search of unique names.
"When I was young I would go to cemeteries with my mother and we'd look at the names on the graves," Moulton said.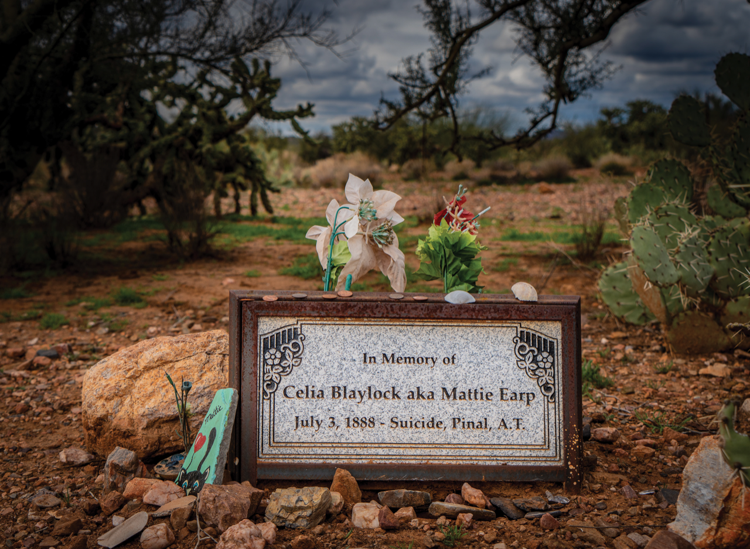 In writing "Graveyards of the Wild West: Arizona," Moulton focused on historic cemeteries. In some cases, she visited a site to discover who was buried there. Others are well known as historic sites.
"Arizona cemeteries are filled with the gangs and outlaws who were part of the state's history," Moulton said. "These are stories that are important. We should know our history and the real stories. Growing up, watching Westerns on TV was always interesting to me, but these are the real stories and visiting the cemeteries makes me feel connected to the legends."
Moulton believes people will be drawn to the book both for the haunting cemetery images as well as the compelling stories of the people buried there.
"The photos are phenomenal," Moulton said. "But I hope people read the stories because what the book is really about is the people whose graves are photographed."