CASA GRANDE — A fictional book set in the Tohono O'odham Nation has won an award.
"Child of Sonora," by Joseph VanZutphen, has received a finalist E-book Fiction award from the 2020 New Mexico-Arizona Book Awards.
"It certainly is gratifying to get the recognition," VanZutphen said.
"Child of Sonora" tells the story of two 7-year-old boys — one who lives in present-day Scottsdale and the other a Tohono O'odham Nation member in 1848.
The stories merge to "provide a parallax view of Native Americans' endemic struggle with the U.S. immigration process, both historically and today," the writer said.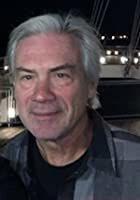 VanZutphen, a community college writing instructor in Oregon, spent time in the Casa Grande area researching the book. His son and daughter-in-law live in Phoenix.
The book is available on Amazon.com and is priced at $2.99