TUCSON  -- A Navajo bead worker, a percussionist, a violinist, a blacksmith, a mariachi vocalist, a Navajo tapestry artist, a Mexican folk harpist, a capoeirista, a ceramic artist, and an adobe brick maker are the 2019 recipients of the annual Southwest Folklife Alliance Master-Apprentice Award.
The recipients were nominated by community members and selected by a panel of peers.
SFA's Master-Apprentice Award Program supports master traditional artists and apprentices. It awards $2,500 each to Arizona-based artists/tradition bearers and $500 to an emerging artist to support the transmission of traditional knowledge and work together for one year. The first award program of its kind in Arizona, it joins over 20 similar award programs across the nation and affirms the organization's commitment to individual heritage-based artists, economic development and the transmission of cultural knowledge. Since its inception in 2015, the program has provided awards to 38 master artists.
SFA Managing Director Leia Maahs says the awards help elevate traditional artforms and celebrate those working to keep them alive. "We live in a state full of rich cultural assets, such as these tradition bearers, who are often hidden in plain sight. This award honors artists and art forms that aren't always recognized but sustain and preserve traditional knowledge in their communities as drivers of economic and cultural vitality. It recognizes artistic practices that are linked to cultural traditions and autonomy and celebrates artists who've learned their craft from family or community members and are committed to passing it along to keep the practice alive," Maahs said.
 Joanne Hunter of Chinle, AZ, is a Navajo artist using traditional Navajo rug designs in bead work. Her beaded necklaces pass on stories through patterns and hold significant spiritual stories. She will work with her daughter, Janicelynn Yazzie.
Keith Johnson is a Phoenix-based percussionist who plays rhythms from Africa and the African diaspora and builds traditional instruments and costumes. He will work with apprentice, Rohan Williams, to teach the artform of making and playing drums and other instruments.
Tamara Khachatryan is an Armenian-born violinist, who will work with her daughter Angelina, to transmit knowledge about Armenian culture and folk music.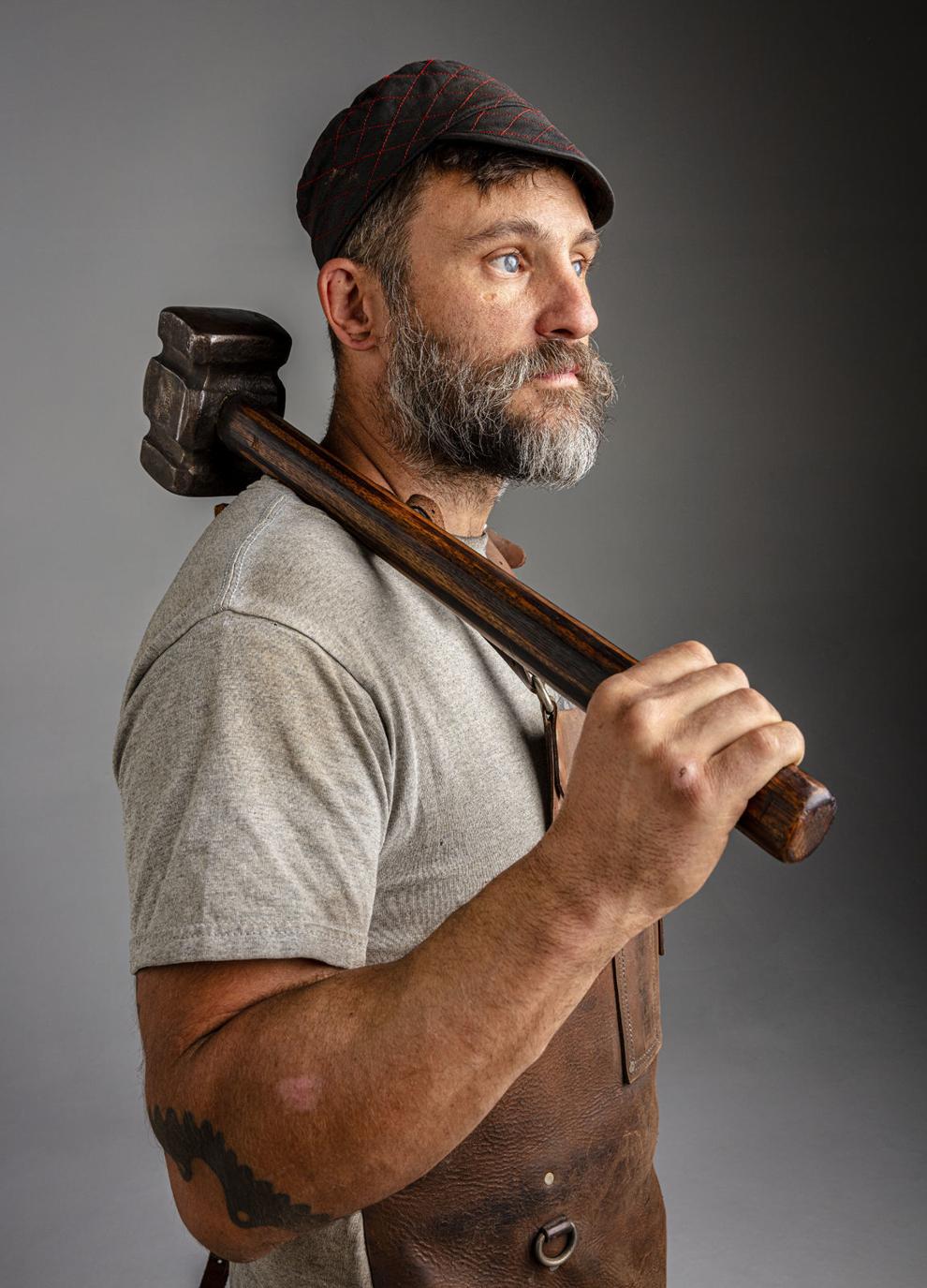 Zach Lihatsh is a blacksmith who has trained with teachers from Italy, Germany, Sweden, Estonia and throughout the United States. He will work with apprentice, Austin Rose, a former student at Pima Community College.
Diana Olivares is a mariachi vocalist who has taught vocal workshops for the Tucson International Mariachi Conference, Mariachi Los Changuitos Feos, and Mariachi Azltán de Pueblo High School. She will work with apprentice, Giselle-Paris Aubrey.
Barbara Teller Ornelas is a fifth generation tapestry artist who carries on the family tradition of Navajo weaving. She will work with apprentice Velma Craig.
Adrian Perez plays Mexican folk harp, which traces traditional roots to jarocho music of the southern coast of Veracruz and mariachi music from western Mexican states of Jalisco and Michoacan. He will work with apprentice Ivan Miranda.
Anne Pollack has trained and practiced Afro-Brazilian capoeira and traditional Afro-Brazilian music and dance for 33 years. She will work with apprentice Aidan Miller-Wells to learn capoeira forms and instrument-making.
Carlos Valenzuela works in mixed media of glass, ceramic tile and clay who taught tile-making for many years through the Pima County youth program, Las Artes. He will work with Jacob Robles, a community organizer and muralist.
David Yubeta is an adobe brick maker and conservator of earthen architecture who spent 25 years preserving earthen resources in the arid Southwest for the National Park Service. He will work with apprentice Rachel Roberts.
This year's awards were supported in part by The National Endowment for the Arts, the Surdna Foundation, The Arizona Commission on the Arts and matched by individual gifts from local donors. In addition to the awards SFA will promote work by Master-Apprentice artist teams throughout the year.
SFA is an affiliate non-profit organization of the University of Arizona in the College of Social and Behavioral Sciences, the official state-designated folk arts partner of the Arizona Commission on the Arts, and the parent-producing agent of the annual Tucson Meet Yourself Folklife Festival. The organization offers yearlong programs that celebrates and preserves the art, culture, heritage, foodways, and folklife of the borderlands region.