EDITOR'S NOTE: This is part of a series examining the lives of five Pinal County residents during the COVID-19 outbreak. Those participating in the project have agreed to share their lives with PinalCentral readers, and we will revisit them periodically during this health emergency.
ELOY — Rosa Gallegos may only be 26 years old but she overcomes obstacles that get in her way, even the COVID-19 global health emergency.
Gallegos, an Eloy resident and native, works full time as a customer service representative at the Tractor Supply Distribution Center in Casa Grande. She has two young children, son Yahir Sierra, 9, and daughter Daleithza Sierra, 6.
"I'm doing well. I wouldn't say that I'm afraid but I'm definitely concerned," she said.
Gallegos said she doesn't wear personal protection equipment at work but she is always washing her hands and using hand sanitizer.
"As of right now they have been cleaning and disinfecting everything a lot. They have our housekeepers going around often during our shift. They are wiping down everything with a little extra care. They have provided us hand sanitizer and several precautions," she said.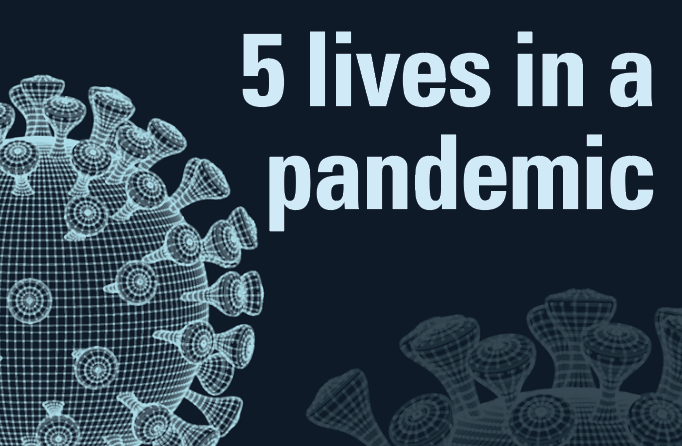 During the health emergency, volume in and out of the warehouse has been brisk with emergency shipments of vital items going to the 175 or so stores serviced from Casa Grande.
"A lot of the Tractor Supply stuff is pet food, dog food and horse feed. They were running very low (in the stores) just because a lot of people bought extra for this crisis. We had to send emergency loads to specific stores that we service. They often have shortages and overages and special needs. That is what I'm there for — I plan the shipments," Gallegos said.
She said the Casa Grande warehouse is well stocked.
"We are busy. Most of the team members are working six days a week. We've been working Saturdays for the past month. We are pretty heavy right now on volume. We are also receiving a lot of stuff coming in. We have not run low," she said.
While she is at work, her two children are also not in school right now due to the pandemic. With day care increasingly difficult to find, she is grateful that her mother helps by watching the children.
"It's very hard because I work full time and I have a different schedule. I'm going in at 5 a.m. and sometimes at 6 a.m., and I don't get out until 2:30 or 3 p.m. I come straight home and try to organize what I left off at home, like cleaning and cooking. Now that they're homeschooled (with connections to teachers), we try to get on that right away. It's not like I'm home all day. Some people could work from home but I can't," she said.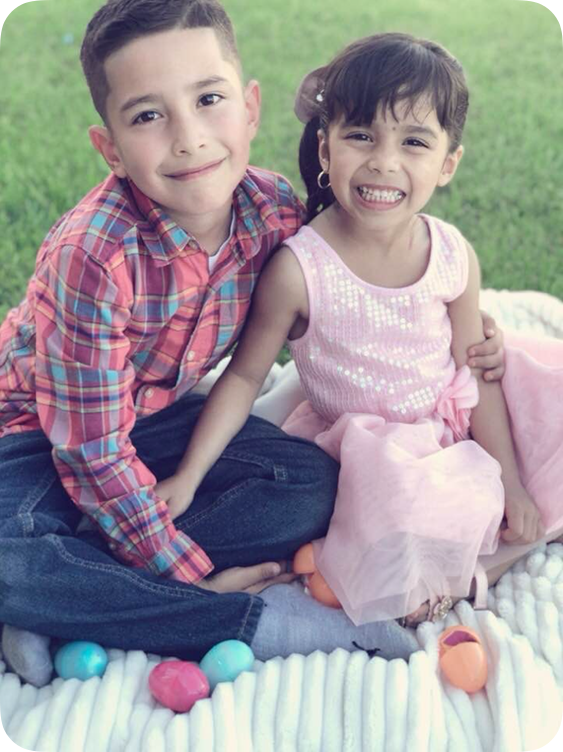 Discussing a global pandemic with a 9-year-old and 6-year-old is beyond difficult.
"They are confused. They really don't understand what is going on. I get questions from them every day when I get home. They ask if they can start their normal lives again," she said.
Daleithza is enrolled in gymnastics and she misses it terribly, according to her mother.
"We're not allowed to go there. She hasn't gone for the last month. To her it is a little depressing because she can't do a lot of stuff that she loves," Gallegos said. "My son is staying home all day and really can't do anything. This is affecting my kids' lives."
Gallegos said they all play outside and even go for walks just to get outdoors a little when she gets home.
"I ask them a lot how their day is going and what they want to do. We will do it as long as we can do it from home, like baking. We have been baking a lot lately," Gallegos said.
She said they have a good amount of supplies on hand but admits that some things are running short. She had just three rolls of toilet paper earlier this week, so she knows she has to go to a store soon.
"I need to start looking now," she said.
The family was planning to take a trip to California for spring break to see family members but they canceled for safety.
Instead she will just keep going to work.
"It's been almost eight months since we have seen each other. We usually go every time the kids have a break from school," said Gallegos, adding that parents with young children "need to be patient with the little ones especially. It can be very stressful for us as adults. Hopefully everything is going to be good and we will go back to our normal lives. Use this time to bond more with your children. Just enjoy that time that you actually have together."