CASA GRANDE — On a busy Tuesday morning, Casa Grande resident and longtime educator Tad Roberts stood before a group of about 35 PPEP Tec High School students, holding his weathered 1973 college diploma in his hands.
"No one stopped me from getting this," he told the students. "And nothing should stop you from getting your education."
For the PPEP Tec students, who often face significant challenges in obtaining a high school diploma, the message was an important one to hear.
"A lot of our kids come to us after having a negative school experience with more than one school. Some have been thrown out by the system and are so far behind that they might be ready to throw their hands up and give up," said school Principal James Simmons. "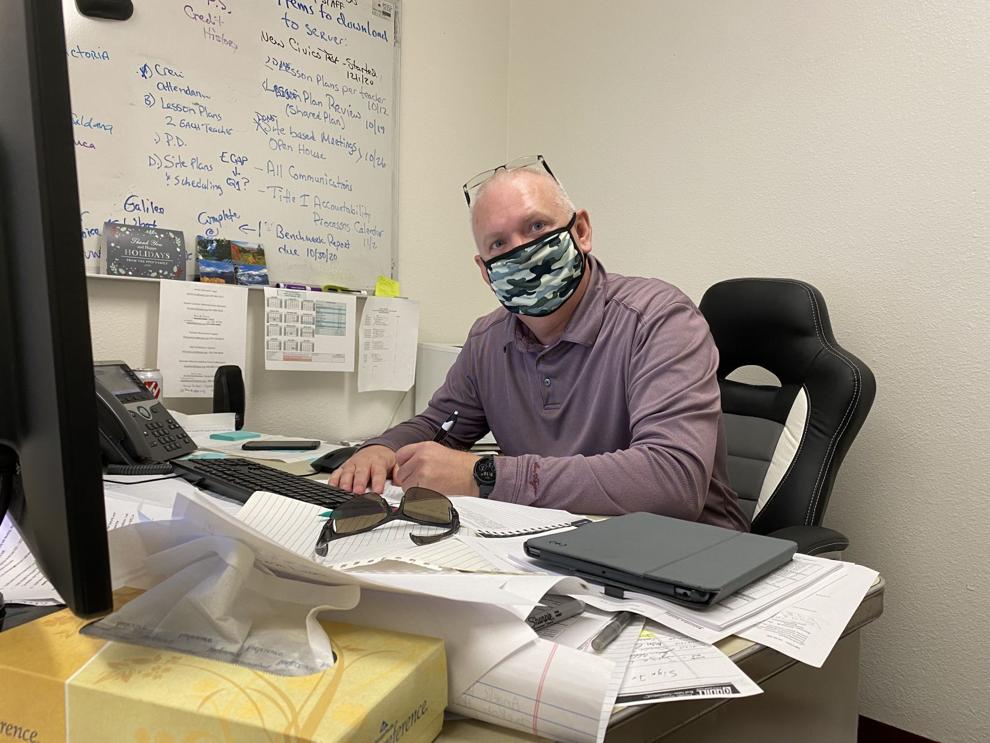 The Casa Grande Alice S. Paul Learning Center is one of six PPEP Tec schools statewide focused on reaching students in danger of not graduating. And it takes an unusual approach to getting students caught up on missing credits, keeping them motivated and ensuring that they end their schooling with a high school diploma.
About 85 students are currently enrolled at the Casa Grande campus, and Simmons said his goal is to hand each one a high school diploma.
"It gives me great satisfaction to call out their names at graduation," Simmons said.
PPEP Tec is an accredited high school. Students generally work at four credits each quarter or can work faster if they choose.
"They can work at an accelerated pace if they want to," Simmons said.
With fewer than 20 students in each classroom, they receive personalized attention.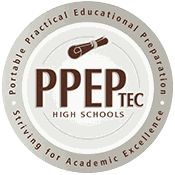 Each student has a mentor who works to move them toward success. If a student is absent for an extended period of time, school personnel reach out, often making home visits.
"We visit them at home and at work and also send positive notes home to their parents," Simmons said. "We reach out to let them know we care."
Tutoring is available for students who need it and it's not uncommon for a student to pop into Simmons' office asking for help.
Knowing that some kids need to work, school social worker Tori Boremi is often out in the community, building relationships with potential employers and following up with students when they find a job.
Last year, Simmons started a new student of the month club, recognizing teens for their efforts and rewarding one teen each month with a gift card.
"I've had calls from parents crying because their kid won something. We like for our interactions with the parents to be positive," Simmons said.
He hopes to change the perspective that the school's students are only at-risk teens. Some students choose the school for various reasons.
"We are a good school. We have kids who are great students but they don't want to be in a large school with thousands of students or they might want to work at their own pace," Simmons said. "We don't want people to think of us as an alternative school but as a school with a family environment and a team atmosphere."
The school encourages students to consider college and has several who are dual-enrolled at PPEP Tec and Central Arizona College. Students may also take classes at Central Arizona Valley Institute of Technology.
Bringing in guest speakers, including Roberts, is also one way of ensuring students receive the message that they need to stay in school.
Roberts, who has a master's degree, was the first in his family to graduate from college. He had a long career in education, including as a guidance counselor, dropout prevention liaison and also as a probation officer.
He told the students that although he didn't enjoy sitting in a school classroom, he liked learning and was determined to complete his educational goals.
"To me, education is the door that opens everything," he said. "Some of these kids might become the first in their family to get a high school diploma. It could break the cycle. I can't heal the world, but if I can inspire one child to stay in school, I feel I've been successful."