CASA GRANDE — Something special happens when a child hugs a pony. And with their new "Pony Ranch featuring Tinytown" horseback riding experience, Nancy and Gary Webb hope to encourage lots of special moments between kids and mini equines and other animals.
"When kids are around ponies, their faces light up and they get all excited. When they have a chance to ride a pony, there's so much joy and excitement you can see it on their faces," Gary said. "And the ponies enjoy it too."
For years, the Webbs have been offering pony rides one day a week at the Phoenix Park 'n' Swap swap meet. But recently they've opened up their Casa Grande ranch to offer pony rides and a petting zoo experience at home on Saturdays.
They built a tiny replica western-theme town and added a petting zoo and other features to the ranch to add to the experience.
"We wanted to create a place where tiny cowboys and cowgirls could ride horses in a tiny western town and enjoy a day on the ranch," Gary said.
The ranch includes a half-mile trail. When parents visit the ranch with their children for a pony ride, the parent leads the pony on the trail.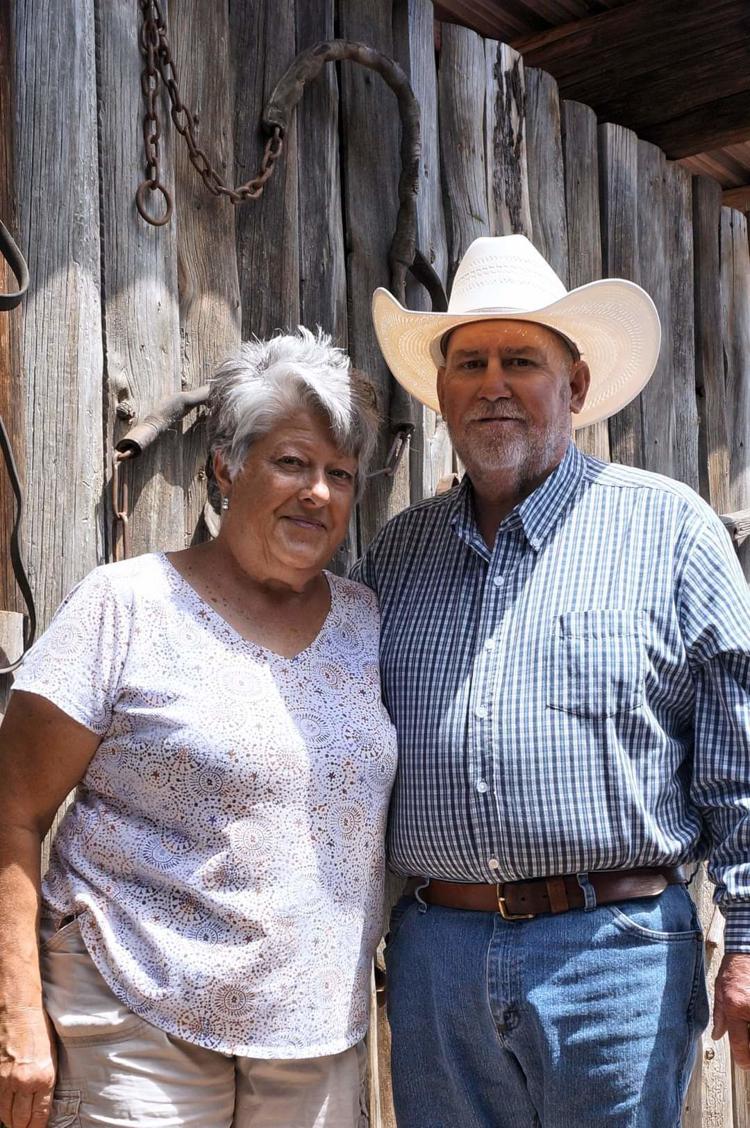 "So it's not just a pony ride. It's a quality time between the parent and child," Gary said.
The Webbs opened up the ranch earlier this month. Before they opened the gates, they worried that no one would visit.
"Our biggest fear was that no one would come," Gary said. "We put a lot of work into the ranch to make it a place for parents to visit with their kids. We even have a place where we can host birthday parties."
But on opening day, not only did people visit the ranch, some posted comments and videos of their visit on social media, letting others know how fun they'd had.
"It was a great opening day," Gary said. "We were busy the whole day."
The Webbs have been raising ponies for more than 10 years. Although they've always loved horses and ranch life, both had corporate jobs before semiretiring a few years ago.
A chance visit to a carnival in Wickenburg in 2008 led them to their new venture providing pony rides for children.
"At the carnival there was one gentleman with a pony ring and he was very busy," Gary said. "There was a line of kids waiting to ride the ponies. This was in 2008 when the housing market had crashed. I was doing steel metal crafts and people were not buying at the time. But no matter how tough times get, people will always spend money on their kids, and riding ponies is one of those experiences that every kid wants."
The Webbs already owned ranch property and soon invested in a few ponies and began taking them once a week to the Phoenix swap meet under the name Buck A Roo Pony Rides.
They said they enjoyed seeing the smiles on kids' faces as they sat atop a pony for a quick ride.
"Seeing their faces light up is a great experience. And so many kids want to hug the ponies after their ride," Gary said.
Preparing the ranch to open to the public took months of planning. Rather than just offering pony rides, the Webbs wanted to make a visit to the ranch a destination with lots of kid-friendly western experience options.
They built the Tinytown western-style buildings, put in a horseshoe pit, kid-sized roping area and a cabana and added other animals for the petting zoo.
The ranch features 13 ponies, including some with fun names like Peanut, Coco, Ringo and Jelly Bean. The petting zoo is home to mini donkeys, mini mules, goats and pigs as well as one full-size horse.
As well as a half-mile trail for pony rides, kids may opt to ride in a ring rather than on a trail.
The ranch is at 18536 W. Houser Road, near the intersection of Houser and Chuichu roads, and is only open from 10 a.m. to 4 p.m. on Saturdays.
Masks are not required to visit the ranch but are recommended when social distancing isn't possible. The facility follows U.S. Centers for Disease Control and Prevention guidelines for sanitation.
Admission is $8 per person and $3 for petting zoo food.
Pony rides are limited to children who are at least 1 year old. All riders must weigh less than 100 pounds.
Riders should bring a bike helmet to wear on rides and bring their own water and snacks. Closed-toe shoes must be worn.