CASA GRANDE — Police have identified the two suspects and the four victims in Thursday's deadly shooting.
Casa Grande police said Alec Perez, 31, and Rodney Ortiz, 22, were arrested in connection with the shooting that occurred at a duplex in the 400 block of West 13th Street at 8:15 a.m.
Perez and Ortiz were booked into the Pinal County Adult Detention Center Thursday afternoon on charges of premeditated murder in the first degree, according to Pinal County Sheriff's Office inmate lists.
Perez and Ortiz are accused of shooting the four people Thursday. The victims were identified as Crysta Proctor, 29; Connie Carrera, 31; Jose Martin Aguilera, 27; and Justin Allen Yates, 32. All the victims were of Casa Grande.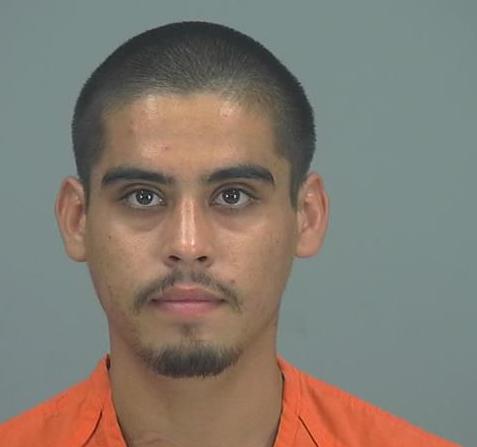 CGPD Sgt. Chris Palmer said Proctor and Perez were married but estranged. The couple had a history of domestic violence, he confirmed. Police have called the shooting a case of domestic violence.
The mother of Alec Perez released a statement Friday afternoon saying she was dismayed by the shooting and offered condolences to the families of the victims.
"I have no words to convey the level of shock, horror and dismay felt by the shooting incident in Casa Grande," said Mary Lou Rodriguez, of Hayden, in an email to PinalCentral. "I love my son, Alec. However, I do not condone or accept violent behavior as acceptable. In this tragic moment of profound sadness, I express my condolences to the victims' families and their loved ones."
A family spokesman said Rodriguez and other family members wouldn't have anything more to say at this time.
The four victims were friends. Palmer said police still were trying to determine the relationship between the two suspects, Perez and Ortiz.
Casa Grande Shooting 10/5/17
Palmer declined to say what types of guns were used in the shooting.
Perez and Ortiz are the only suspects believed to be involved.
Palmer said police continue to investigate the shooting and urged the public or any witnesses who might know any information to call 421-8700.