CASA GRANDE — Casa Grande Mayor Craig McFarland is excited and concerned about what the future holds for Casa Grande and he wants to be a part of it. McFarland is currently running unopposed for another term as mayor.
The city is seeing major growth in the number of homes being constructed, Lucid Motors has started work on its new factory, Nikola Motor Company is moving forward nearby, work on a new general plan and a new strategic plan for the city is underway, other industries are expanding, the city's industrial park is expanding, the city limits are expanding, there are plans to renovate some of the city's parks and connect them through a trail system and a project to widen Interstate 10 may start in the next few years.
And there's another very large project that is coming, he said.
"It won't have a lot of jobs at the end but will have a huge impact on our construction trade — about 2,500 construction jobs for three to four years."
McFarland said he couldn't give more details about the project but hoped to have an announcement by the end of the month.
"All of those things, I and the City Council have really worked hard on over the last three years. We have accomplished so much," he said.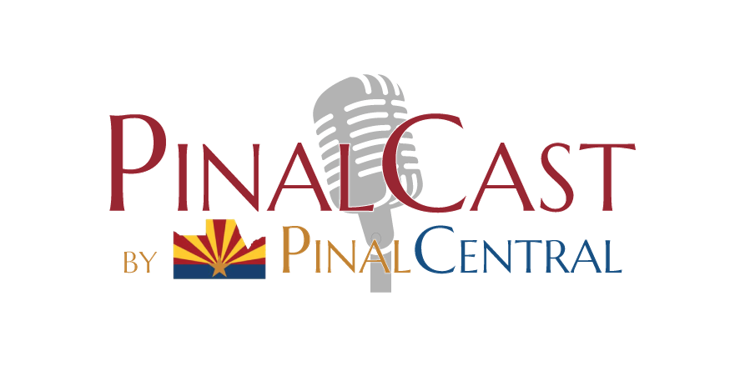 At the same time, McFarland is concerned about finding enough people with the right skills to fill the more than 4,000 new jobs that are expected to come with the opening of Lucid and Nikola and having enough roofs to house all of those new employees.
"There's so much activity out there between Lucid and all the other projects, there's probably 20 other projects that are on the board right now and we really need to be prepared," he said. "That's why the whole workforce housing and workforce development is so important because if Lucid hires 700 people between now and December of this year, where are they going to come from? Are they going to be prepared? Will we be able to fill all the jobs? And where are we going to get 700 people?"
"I look at the numbers and it scares the hell out of me," McFarland said.
The city and other communities in Pinal County are trying to prepare, he said. He's already spoken to a couple of developers that have closed on property and plan on building multifamily housing projects in Florence and in Casa Grande south of the tracks.
Casa Grande has at least 10 builders in town that are working on various projects and had more than 600 new housing starts last year, he said.
But having enough workforce housing is still going to be a challenge, McFarland said. The city's apartment occupancy rate is currently around 90% and with Lucid expected to start rolling luxury electric vehicles off its assembly line in December there's a definite need for more and more affordable housing in the area.
In order to try and meet that need, McFarland and the City Council have created a workforce housing task force that is trying to attract investors to the area to build more multifamily housing for the community.
The city has also been working directly with Central Arizona College, the area high schools and elementary schools to prepare students for jobs in these new workforces, he said.
The city has about 800 students who graduate from high school each year, McFarland said. Half of them go on to college and half of them don't.
The city is working directly with the high schools and CAC on Career and Technical Education classes that allow those students who are not interested in college to earn a certificate or associate degree that meets the needs of these new industries.
"This is a huge opportunity for young people, especially if they don't want to go on to college right now," he said.
The city is also working with AARP, Achieve Pinal and the elementary schools to make sure that third graders are reading at an appropriate level through AARP's third grade reading program so the students can be prepared for the jobs of the future. This is the first time that AARP has offered the program to a rural community.
"If you can't read by the time you're out of the third grade you're at a big disadvantage going on into school. So our goal is to get all third grade readers at a high level of reading," McFarland said.
McFarland and the council are also partnering with the Greater Casa Grande Chamber of Commerce to create a Community Marketing Office that will showcase and advertise the city's attractions and charm to people both inside the community and around the state.
"It's important that we market outside of the city. It's important that we manage what that image is going to be," he said.
At the same time, the city is preparing for the 2020 U.S. Census which will help the city find the funding it needs for the infrastructure to serve all of its new residents.
"The Census will affect us for the next 10 years," McFarland said. "For every person that is counted it's worth about $3,000 a year in shared revenue for the next 10 years. It establishes how much shared revenue we get from the state. How much shared revenue we get from the county. How much shared revenue we get from the feds."
McFarland said he wants to see all of these projects grow and hopeful come to fruition in the next four years. And he has a list of new projects he wants to start during that same time period.
There are plans to renovate O'Neil Park, redevelop the downtown, new development and infrastructure and road improvements to the Southside and the widening of I-10.
"The I-10 widening is one of my major projects," he said. He's been in conversations with the state, the Gila River Indian Community, the Maricopa Association of Governments and the mayor of Chandler to move the project forward. And there's hope that the project could start in the next five years. There's also the Kortsen Road/I-10 interchange and improvements to Thornton Road and the Gila Bend Highway to plan and start.
"My goal at the beginning was to do things to help Casa Grande. I wanted to give back," McFarland said.
He believes that he's been able to meet some of that obligation but feels he still has more work to do before he fulfills his commitment.