ELEVEN MILE CORNER — Pinal County Fairgrounds' Facebook page is replete with beautiful pictures of dark skies lit up with thousands of lanterns sailing away Saturday night.
Pictures from the next day weren't nearly so pretty; nearby cotton farmer Rose Robertson posted photos of lanterns littered throughout her fields.
"I just think it's crazy; they let go 8,000 little flaming balls of fire and they have no control over them. That just blows my mind," Robertson told PinalCentral. The lanterns apparently caused no fires, but Robertson said they could have.
During the event in 2017, a neighbor took video of lanterns landing on Robertson's farm, including one that was still burning near her field.
"He stomped it out," Robertson said, adding that her palm trees could have easily caught fire. "Although the lantern itself can be flame-retardant, there's still a spark that is in there that is able to come out of it."
Another neighbor posted, "Tonight was a Lantern Fest. We live a half mile from the fairgrounds. All those lanterns are falling into our yards and trees. A totally unenvironmental event. Who is going to clean the mess up???!!!! Someone screwed up big time allowing this to happen. Lucky no houses were burnt or property burnt."
A Pinal County spokesman didn't immediately have a comment. The Pinal Fairgrounds and Event Center has been operated since 2011 by the Central Arizona Fair Association, a nonprofit organization.
An announcement on the event promoter's website called the event "an all-new and completely reimagined sky lantern experience."
Robertson said it's fine that a cleanup crew comes around the next day, but they're trespassing when they come on her farm without letting her know.
They walk through the cotton, "which knocks my cotton on the ground," she said. "It blows my mind that they can release these things, let them land, they can trespass to pick them up, and they're the good guys because they're coming to pick them up. I'm like, 'No, you guys are trespassing now.'"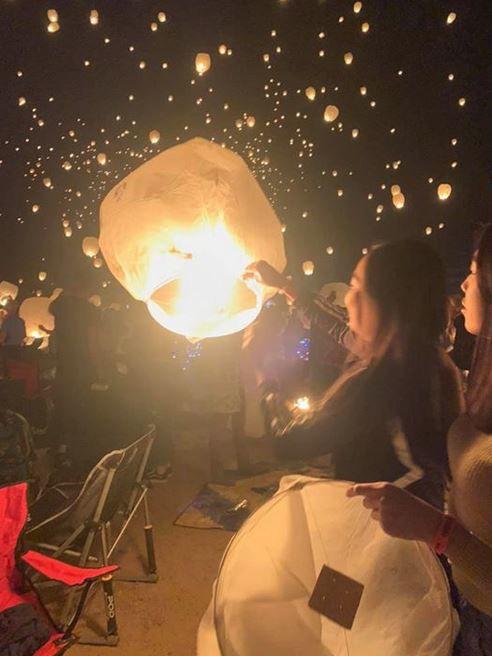 Aside from potential damage to the cotton crop, Robertson said her cattle could ingest a lantern string. "How would I know until I have a dying cow in a week?" she asked on Facebook. She added if a lantern hit a nearby cotton gin, "it could become more than just my issue."
Robertson told PinalCentral that no lanterns landed on her farm last year, but this is the second time that they have. After the first incident two years ago, she said she sent a letter to organizers saying they needed to stay off her property, and if volunteers clean up afterward, she needs to be consulted — "which was completely ignored this year, too."
Robertson's two Facebook posts on the lanterns were shared almost 2,000 times by midday Monday. A couple of Facebook users replied that Robertson was "being ridiculous, but everybody else seems to be pretty upset," she said.
For a spiritual, healing experience, there are other options, Robertson said. "You could release butterflies, you could walk a labyrinth, you could do bubbles … there are so many things you could do nowadays."