CASA GRANDE -- For more than 25 years, Gene Lehman has served as the honorary "Fire Chief of the Casa Grande Museum," keeping a collection of antique trucks in excellent condition and regularly taking the trucks out for parades and events.
On Wednesday, The Museum of Casa Grande honored Lehman with a special tribute event recognizing and honoring his years of service.
"We wanted to thank him for all he's done for the museum," said Archivist Arlo Cairo. "Because of him, the museum's fire trucks are kept in excellent condition."
The Museum of Casa Grande has three antique fire trucks in its collection, including vehicles from 1928, 1941 and 1953.
For years, Lehman has kept them polished and shiny as well as in working order. He regularly takes the trucks out of the museum to show them off in parades, street fairs and various events.
"A lot of work goes into keeping these trucks in good shape," said Arizona City firefighter Ernie Lopez, who also volunteers at the museum, helping to keep the trucks in peak condition. "It can be hard to find parts for the older trucks, so we do a lot of modifications when repairs are needed."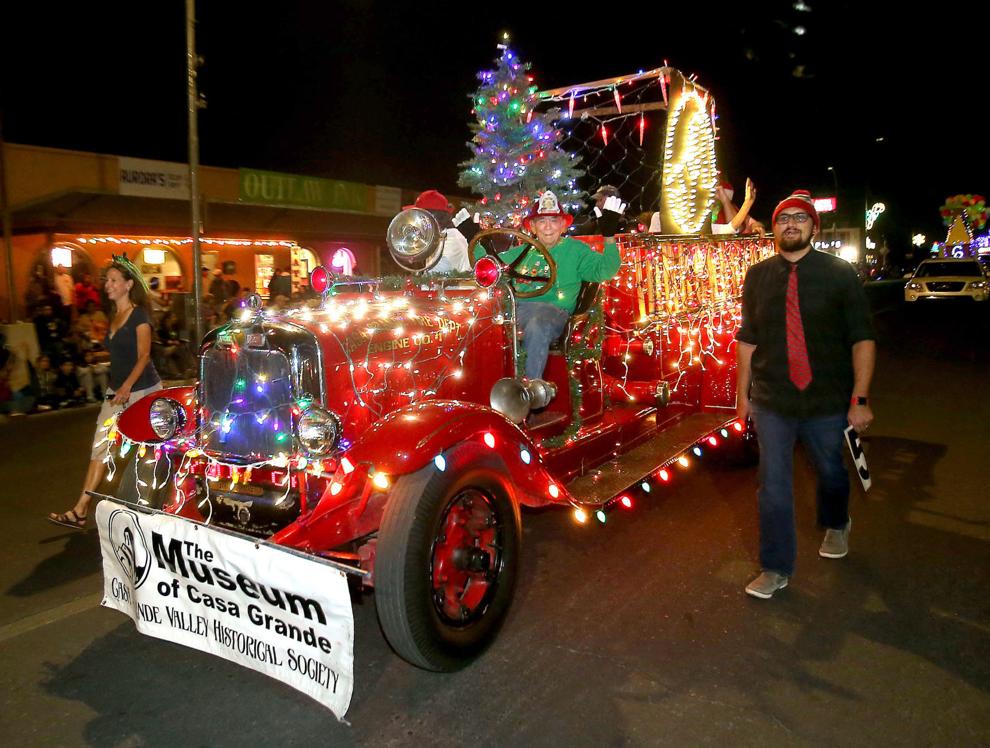 Taking the trucks out of the museum for parades and events, then cleaning them off and putting them back inside the museum for display involves much work, Cairo said.
"The truck has to be cleaned, the fuel drained, the battery removed before it can be pushed back inside," she said. "There's a lot of work. But it's worth it. People love seeing these antique fire trucks."
As well as knowledge of the trucks, Lehman also brings a wealth of history and knowledge about the Casa Grande Fire Department to his volunteer work with the museum.
He spent more than 50 years working for the Casa Grande Fire Department, both as a volunteer and a part-time firefighter, retiring as a division chief.
Lehman moved to Casa Grande in 1955 when he was 23 years old. A Korean War veteran, he was fresh out of the Army and moved to Casa Grande to start a washing machine repair business.
He later became an appliance dealer.
In the 1950s, Lehman was one of the first live-in firefighters for the city's new station on Florence Boulevard.
When he first started working as a firefighter, Lehman was paid only $3 per call no matter how long an incident lasted, according to a 2006 Casa Grande Dispatch article.
He became assistant chief in 1978. The job title was later changed to division chief. A part-timer, he led the department's group of part-time firefighters until CGFD began using only full-time firefighters in 2005, according to the article.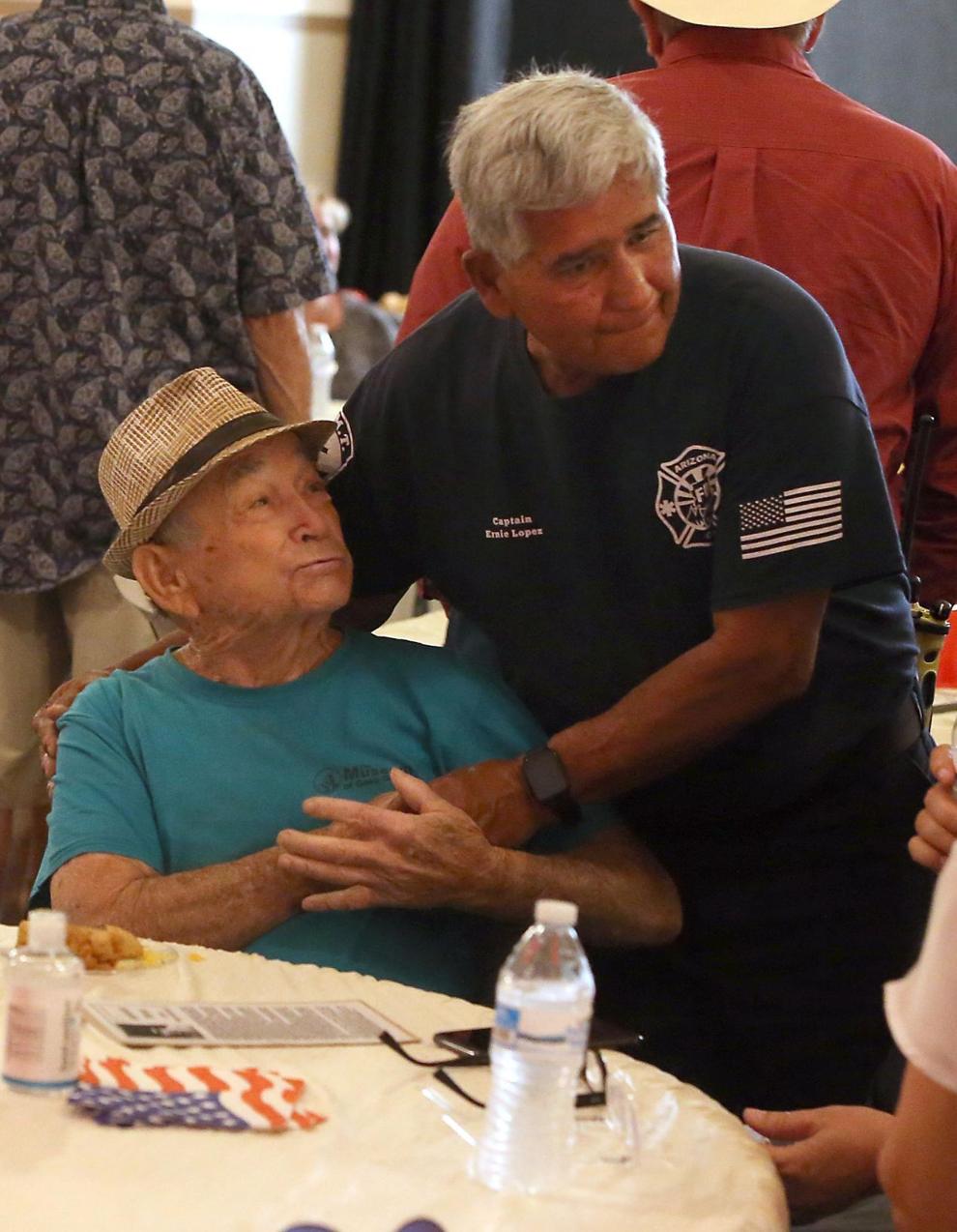 Over the years, he amassed many stories and tales about the department and various fires and incidents in Casa Grande.
Some of Lehman's stories were recorded in a book, "100 Years: A History of the Casa Grande Fire Department," written by firefighter Brian Berry in 2015.
One chapter of the book is devoted to Lehman's stories of close calls and near misses with death alongside the city's first full-time firefighter, Bill White, a 2015 Casa Grande Dispatch article said.
One story in the book tells of an incident when Lehman and White accidentally blew up a silo and escaped harm by hiding underneath their fire truck, according to the article.
Cairo said The Museum of Casa Grande has dozens of photos and Casa Grande Dispatch articles on Lehman, documenting his contributions to the community and its history of firefighting.
"Over the years he's done so much for the city and the museum," she said.
During the Wednesday night event, he was officially given the honorary title of "Fire Chief of the Casa Grande Museum."