CASA GRANDE — "Please Subscribe!"
The phrase is displayed prominently on a sign outside Regional Fire and Rescue's main station on the northeastern outskirts of Casa Grande.
The phrase is not so much a suggestion as an urgent plea from a nonprofit fire company that's not funded through local taxes.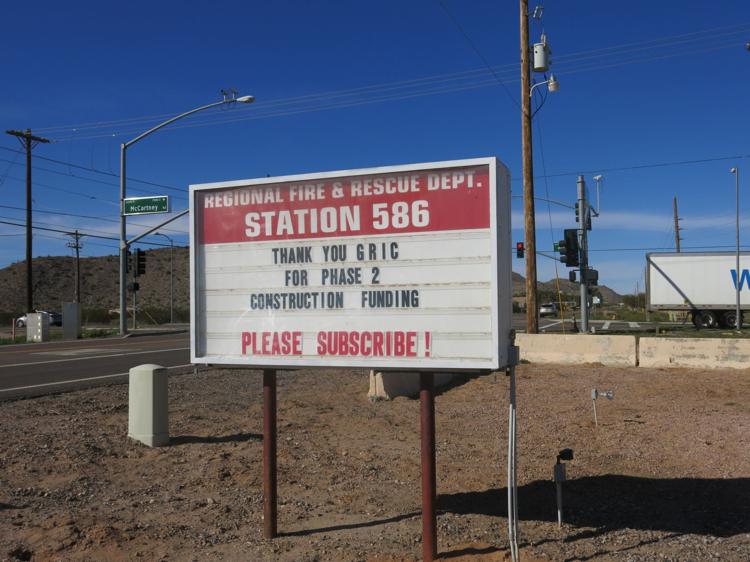 Unlike other fire stations that serve cities and towns, those living in Regional's jurisdiction must pay an annual subscription if they want to receive fire services at an affordable rate. And many residents have a hard time understanding that concept, according to Regional Fire Chief Steve Kerber.
"It's an unfortunate dilemma," said Kerber, who claims only about 17 percent of residents in Regional's jurisdiction pay annual subscriptions.
The other 83 percent who choose not to subscribe are liable to pay expensive rates for every hour firefighters spend responding to an emergency.
That's what happened to Darrell Jordan after his residence on Randolph Road caught fire on April 15, 2015.
According to court documents, Regional firefighters were called out to Jordan's property to contain a structure fire. With the assistance of nearby agencies, Regional spent hours suppressing the fire to keep it from spreading.
Regional then sent Jordan, who was not home at the time of the fire, a bill for $25,162. The bill went unpaid for the next three years until Regional filed a civil lawsuit against Jordan in Pinal County Superior Court.
In response to the lawsuit, Jordan told the court he did not give consent for Regional to extinguish the fire and argued he should not be obligated to pay for the services.
Jordan recently told PinalCentral he had a good insurance policy on his home so he didn't worry about fire protection. He said he gave his insurance company Regional's bill and the company wouldn't pay it.
Insurance and real estate agents are supposed to inform homeowners about subscribing for fire protection, according to Stephen Briggs, spokesman for the Arizona Department of Insurance. If homeowners claim they were not informed or misled about needing fire protection, Briggs said his department could potentially take action against the insurance agent.
Homeowners with fire protection typically get a discount on their insurance premium, incentivizing them to invest in a subscription. But Briggs said there's been problems in recent years with agents offering cheaper premiums without verifying the homeowner has a fire subscription.
The Department of Insurance had to issue a bulletin in 2014, warning insurance agents not to offer cheaper premiums when they know the homeowner has no fire protection.
Court documents show some Pinal County residents have tried to claim they had no knowledge of needing to buy fire subscriptions.
One man argued he thought fire protection was a government service paid for through his taxes. After his home caught fire in January 2015, Regional Fire took him to court to pay for the services provided. The two parties took the case to trial and the jury sided with Regional, forcing the homeowner to pay $4,000.
Kerber said he's "bombarded" constantly with residents refusing to pay their bills. Regional will usually get reimbursed for responding to car accidents, he said, but other types of calls are usually a lost cause.
"We rarely get paid for fires," Kerber said.
Because Pinal County does not supply any type of fire service, residents living in unincorporated areas may have to depend on a private company coming to their rescue. Some parts of the county, like Arizona City, have a fire district that's overseen by a board of elected officials and funded through tax dollars.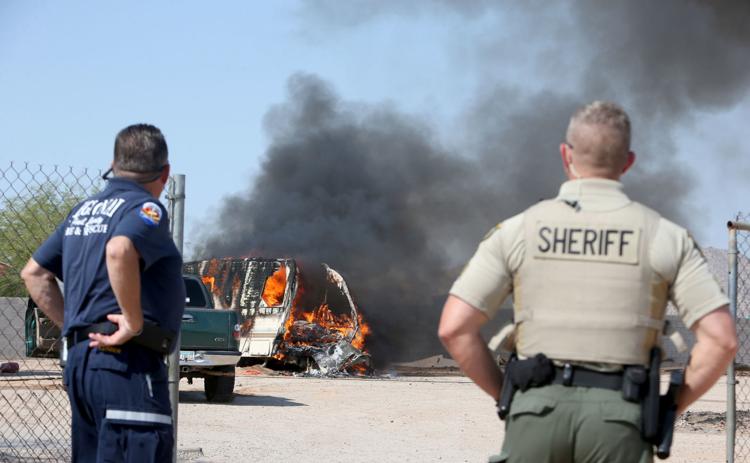 A private entity has the option of becoming a district, though it requires approval from the Board of Supervisors and a petition of signatures from residents. Pinal Rural Fire and Rescue, which services the areas of Mammoth and Dudleyville, managed to establish a district in 2015 after operating as a nonprofit for a couple of years.
But large stretches of unincorporated land, like San Tan Valley, depend on Rural Metro Fire to service the area.
Shawn Gilleland, a public information officer for the private company, said about 40 percent of Pinal County residents in Rural Metro's jurisdiction pay subscriptions to the company. It's an improvement from a few years ago, he added, when the subscription rate was 30 percent.
Rural Metro says it sends out mailers to Pinal County residents twice a year with information about fire subscription and the company has boosted its presence on social media. But Gilleland said there's still some residents who have a difficult time understanding why they must pay for a subscription.
As non-governmental entities, Rural Metro and Regional don't always have the authority to respond to an emergency when a resident declines service. Both fire departments say if a non-subscriber doesn't want them to salvage a burning house, then they must wait for the Pinal County Sheriff's Office to declare the situation a public hazard and grant firefighters permission to put out the fire.
And like Regional, Rural Metro has to sometimes take residents to court if they don't want to pay their bills.
Rural Metro filed a civil complaint in 2016 against a Florence couple after they declined to pay a $10,000 bill. In 2013, the company filed a complaint in court against a Queen Creek woman who hadn't paid a $16,250 bill for a house fire that occurred six years earlier.
In response to Rural Metro's lawsuit, the woman told the court she felt there was no public awareness about the need to buy fire protection.
"I never received anything in the mail requiring me to purchase their policy," the woman wrote in court filings.
She further told the court how her home was destroyed by the fire and disputed Rural Metro's notion she had "unjustly enriched" herself by not paying their bill.
"To state defendant has been unjustly enriched is false," she wrote, "unless losing your home is enrichment."
And the issue is not unique to Pinal County, as the Huffington Post reported in 2012 about Rural Metro serving a $20,000 bill to a Maricopa County couple whose house had burned down.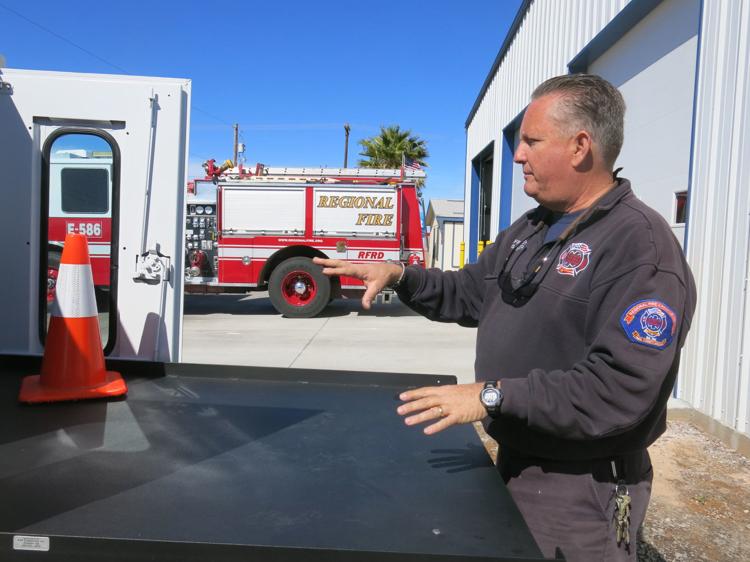 Chief Kerber said the number of Regional's subscriptions has stagnated in recent years after climbing up from a big drop during the Great Recession. Tax filings show the nonprofit's revenue from membership dues has hovered around $300,000 for the last few years.
Regional depends on casino grants from nearby tribes to buy equipment and make improvements to the fire station.
After 24 years on the job, the chief said he probably wouldn't have started the nonprofit back in 1995 and remained a firefighter for another agency. And when he can't do the job a decade from now, he said residents will have to hope a replacement can be found or the agency will close.
"They've got 10 years to do something or they'll be back to having nothing," Kerber said.