CASA GRANDE — Armed with trash bags, rakes and a healthy dose of camaraderie and activism, one group of area residents has formed a club with a simple goal in mind: clean up the streets and open spaces in and around Casa Grande.
The Rooster Club Desert Clean-up group started in late May with a few friends who invited a few other people to join them in cleaning up the area near the Val Vista Boulevard and Blanco Drive intersection on the north edge of town.
More than 30 people showed up and the crew picked up enough trash to fill an entire dumpster.
"We were surprised at the stuff that was out there. We picked up old mattresses and a bunch of stuff," said one of the group founders, Megan Sanders.
The group conducted a second cleanup in June near Cottonwood Lane and Trekell Road. Despite excessive heat, dozens of volunteers turned out.
"We try to make it fun. We were out there with head lamps and glow sticks and had a really good time," Sanders said. "And we filled a trailer full of trash bags."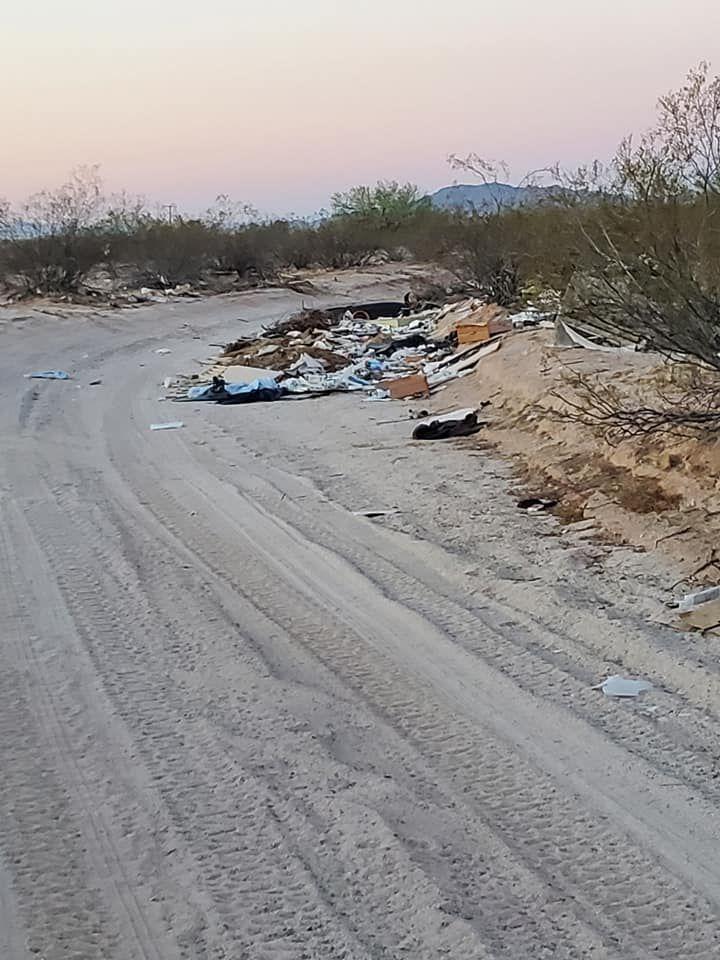 The group's third monthly cleanup was set for Saturday, July 31, but it was canceled due to thunder and lightning. It's been rescheduled for 6:30 a.m. on Saturday, Aug. 7, near Pinal Avenue and McCartney Road.
People of all ages take part in the cleanup events.
"We have a good mix of kids and adults," Sanders said. "We hope that this club will bring the community together and promotes community awareness. We all have a common goal of getting together to clean and make a difference."
Sanders, an area photographer, often brings her two children, ages 6 and 12, to the cleanups.
Her son, Brody, 12, was one of the inspirations for the group.
"He carries trash bags with him whenever he hikes and if he sees trash, he'll stop and pick it up," Sanders said.
The group started when a few like-minded people, including Sanders, Julie Mikkelsen (real estate agent and Airport Tavern owner) and a few others started talking about conducting a cleanup.
"Julie rallied volunteers for our first cleanup," Sanders said. "At the first event we had 30 volunteers, two Bobcats and 10 tarps donated for the pickup. We were out there for about three hours and got a lot picked up."
The first event went so well that the group organized a second event a month later, focusing on the vacant lot across the street from Safeway on Trekell Road.
The group worked in the evening, beginning at 8 p.m., for about an hour and a half.
"We had a trailer full of trash bags when we were finished," Sanders said.
Cleanup events are organized on the group's Facebook page. Anyone may suggest an area of town that needs attention.
When a decision is made to clean a certain area, the location, time and date are posted on Facebook. Changes are also updated via Facebook.
Those who wish to help need only to show up. The group also accepts donations of water, trash bags, rakes and various tools and equipment to help with the cleanup efforts.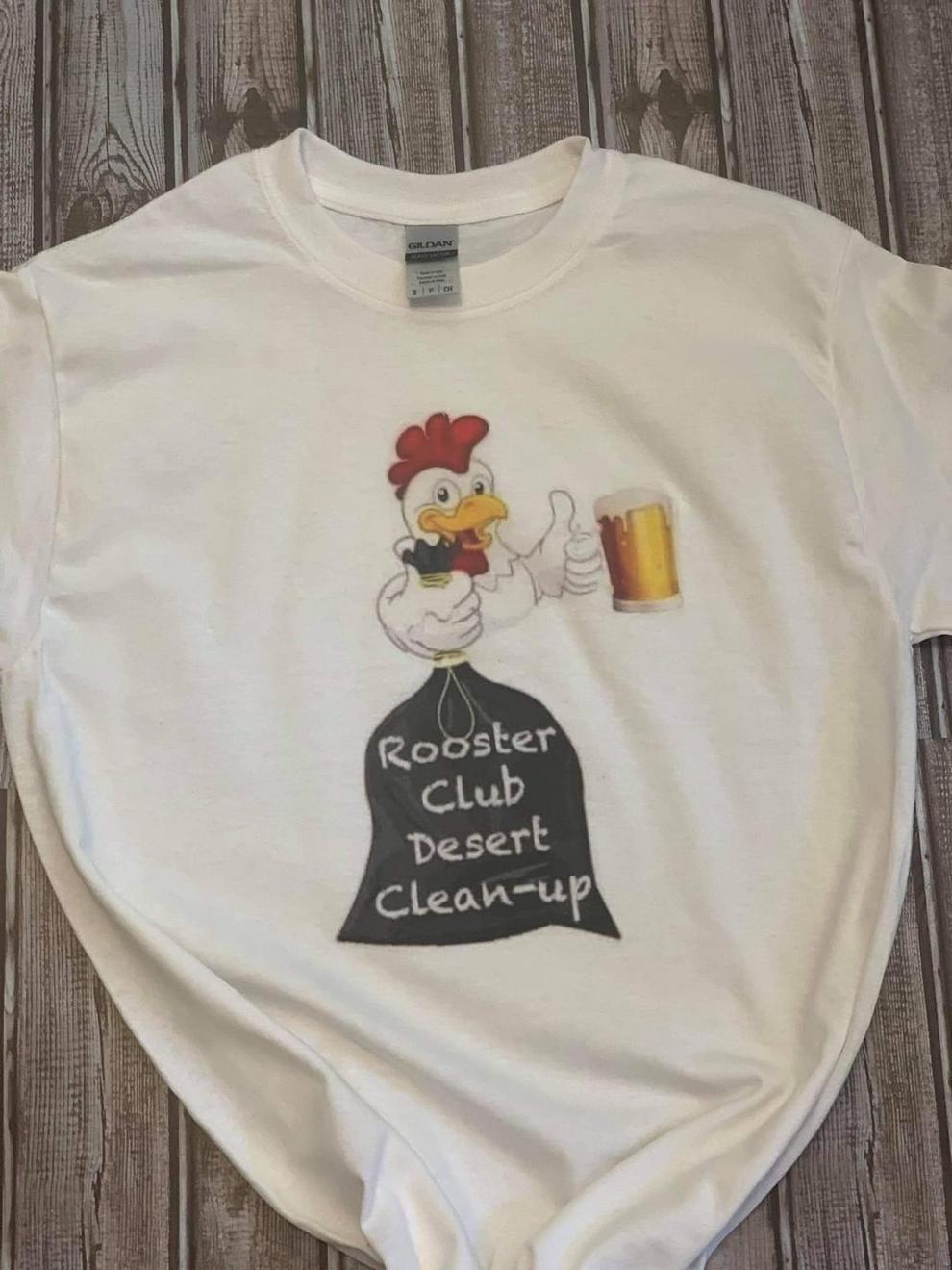 The name "Rooster Club" was suggested by Mikkelsen.
"For our first cleanup, we were up at 5 a.m.," Sanders said. "Julie has roosters and said we were up with the roosters, so we just ran with that as the name of our club."
Sanders said for her, the cleanup events are personal. She hopes to teach her children to be involved in the community and wants to lead by example.
"For the most part, those of us who are out there just want to do some good and be active in the community," she said. "We're just kindhearted people with good intentions. And we hope it has a ripple effect."