WASHINGTON -- Pinal County's top two representatives in Congress took wildly contrasting positions last week on the passage of the $768 billion National Defense Authorization Act.
Democrat Rep. Tom O'Halleran supported the bill which added billions to President Joe Biden's budget request and included a 2.7% pay increase for service members.
"After a tumultuous summer, it is imperative that we pass commonsense legislation that will ensure the safety and preparedness of our troops and operations at home and abroad and provide them the stability necessary to complete their important missions," said O'Halleran.
Republican Rep. Paul Gosar voted against the bill, saying it offered the Biden Administration a blank check following the chaotic end of the war in Afghanistan.
"We just lost a major war in Afghanistan," he said in a prepared statement. "Thousands of brave American service members were killed. Trillions of American taxpayer dollars were spent and wasted. Our military leaders left behind $82 billion in high-tech military equipment and surrendered a state-of-the-art military air base in Bagram."
Ohalleran represents Arizona's 1st Congressional District, which includes Casa Grande, Maricopa, Eloy, Coolidge and eastern Pinal County. Gosar represents the 4th District, which includes, Florence, San Tan Valley, Gold Canyon and Apache Junction.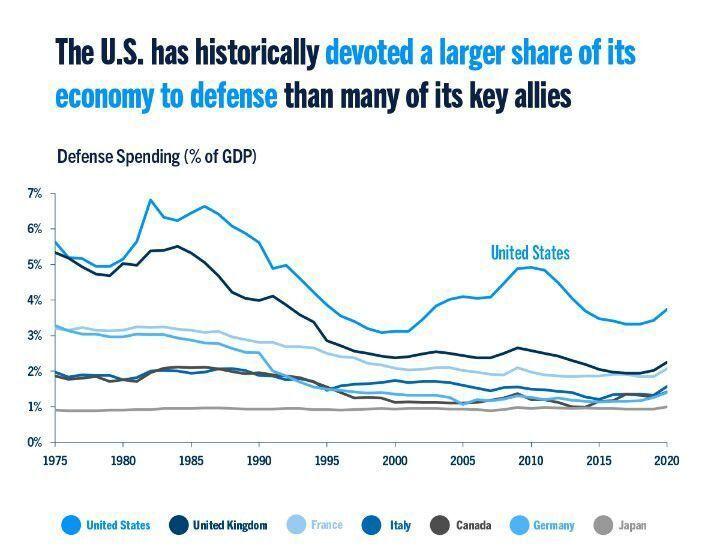 The defense budget accounts for 11% of all federal spending and half of all discretionary spending. The U.S. spends more each year on defense than the next 11 countries combined. The U.S. not only has the largest economy in the world, we devote a larger percentage of our gross domestic product to defense than any other country.
The vote on the bill was 316 in favor and 113 opposed. Lawmakers last week voted on 476 amendments before adopting a bill that was some $26 billion more than the Administration requested. The Senate must still adopt its version of the bill. House and Senate leaders will then work out the differences before seeking another vote —probably in October.
O'Halleran hailed money in the bill that will benefit Arizona, including upgrades for Arizona-based A-10 warthogs based in Tucson. The aging planes provide close support for ground troops and Pentagon critics have pushed to phase them out.
O'Halleran also touted the addition of legislative text of the Grand Canyon Protection Act, which bars new uranium mining operations near the Grand Canyon and provides clean funds for abandoned mines to protect the Colorado River watershed from possible contamination.
The bill also includes several provisions relating to Afghanistan, including in-depth reports to Congress on the U.S. ability to counter terrorism in Afghanistan, military equipment left behind, a rescue plan for American citizens and Afghan allies still in the country, ensuring transparency and ongoing oversight of the security situation in Afghanistan;
Other provisions of the bill O'Halleran highlighted included a $15 minimum wage for contractors, provisions to combat sexual assault in the military, a report on needs of military families, and reports on tests of groundwater near military facilities, including formerly used defense sites, and National Guard sites, like Davis-Monthan in Arizona.
Gosar, on the other hand, harshly criticized the bill, while blasting the Biden Administration for the hasty and chaotic withdrawal of troops and American citizens from Afghanistan.
In a release Gosar said, "During the disastrous departure from Afghanistan, our military leaders then launched a drone strike against an innocent Afghan family and then repeatedly lied to the world by claiming the strike was "righteous" when in fact, this inexcusable mistake killed ten civilians, including seven children. There is absolutely no provision in this legislation that holds the Biden administration accountable for its actions in Afghanistan. We lost a 20-year war due to their leadership incompetence."
Gosar also blasted U.S. military academies for including elements of Critical Race Theory in their curriculum. Critical Race Theory involves an examination of policies, systems and attitudes that amount to systemic racism.
"Unfortunately, this year's NDAA contained no provisions to prevent the divisive and disastrous Marxist Critical Race Theory (CRT) from being promoted within the military. CRT divides our military and destroys troop morale, yet General Milley and other top brass continue to propagate this ideology within our military. "
Gosar also said Chairman of the Joint Chiefs of Staff Gen. Mark Milley committed treason and should be court-martialed due to published accounts saying he several times contacted top military officials in China to assure them the U.S. had no plans to attack China prior to the election or during the transition.
"Let me be perfectly clear, I support our brave men and women in uniform. Our soldiers won every battle they were told to fight," concluded Gosar. "Unfortunately, their leadership failed them. Our military is led by a turncoat who cannot be trusted. General Milley has the gall to declare that veterans are domestic terrorists, and he has promoted his personal ideology in the military above strategy and winning."
This is apparently a reference to a statement issued by the Joint Chiefs of Staff after the Jan. 6 assault on the Capitol building that labeled the seizure of the building to prevent Congress from certifying the election results as "sedition and insurrection." The statement addressed to the nation's troops reminded them to defend the Constitution "against all enemies foreign and domestic."
Gosar concluded, "today our military leaders at the highest rank have become political pawns for the Biden administration. For these reasons, I voted against the NDAA, something almost unheard of for a conservative member of Congress. As long as the military leadership does not support America, America cannot support military leadership."
Peter Aleshire is consulting publications editor for the Payson Roundup and White Mountain Independent, divisions of Kramer Media.