CASA GRANDE — The state's response to COVID-19, special legislative sessions, per-diem rates for legislators and term limits were the main topics of discussion at Tuesday night's Pinal County Republican Committee debate between incumbent Rep. David Cook and challenger Neal Carter.
Both men are running, along with current state Sen. Frank Pratt, for the two open seats in Legislative District 8 in the Arizona House. The district includes Florence, Coolidge, Superior, Globe, Kearny, Oracle and parts of Casa Grande, Eloy and San Tan Valley.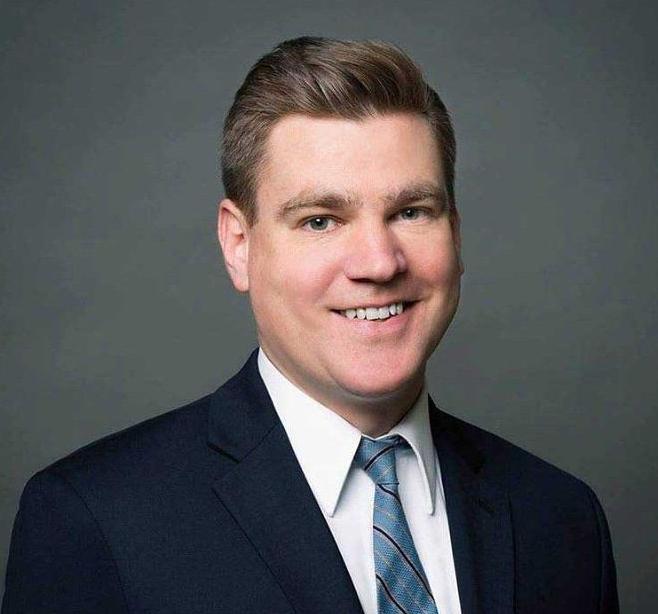 Of particular interest to both Carter, of San Tan Valley, and Cook, of Globe, was if Gov. Doug Ducey planned to call a special session of the Legislature in order to address issues surrounding COVID-19.
"The Legislature is going to be called back into session," Cook said. "The information I have is that we're going to be called in sometime around June 15 for a special session. We may even be called in for two special sessions."
One bill that was of particular concern would limit the liability that businesses would have with employees and customers if someone should get sick from COVID-19 while working at, shopping or using the services of their business.
Cook said many representatives were concerned that the bill may infringe on Arizonans' constitutional rights to sue. However, similar bills have been passed in other areas that have not been challenged. It is something to take up again once the Legislature is in session, he said.
Carter countered that he thought the liability bill might be a good idea for a lot of reasons.
Everyone has had some sort of loss during the pandemic, Carter said. Some have lost businesses, others have lost jobs or family members. To try and sort everything out in a court of law would be a waste of resources, he said.
If passed, the bill as presented earlier would also have limited the governor's power to act in an emergency. When asked about limiting the governor's emergency powers, Carter responded that the governor should have the emergency power to put in place curfews and other public health and safety measures.
"The problem that I have with what happened over the last couple of months with coronavirus is that the state was effectively picking winners and losers in the economy," he said. "I don't think the state has the power to decide arbitrarily one business is deemed essential and another isn't."
Cook said, "I support the governor but it's just like being married. You don't agree 100% of the time, all the time, on everything. But you don't just get rid of them because you don't agree on a few things."
Carter also brought up the question of whether legislators were receiving per-diem pay while the Legislature was temporarily out of session and at home during the COVID-19 crisis.
Cook pointed out that many legislators come from rural areas that are quite a long drive from the Capitol in Phoenix. Many of them have to rent or lease apartments in Phoenix during the session and those leases don't end when the legislative session ends.
The two candidates were also asked their opinion on term limits and if a loophole that allows legislators to return to either the Arizona House or Senate after reaching their term limits should be closed.
According to the Arizona Constitution, legislators can only serve eight years in each house. After that they may not run for re-election for the same office until two years have passed. A number of legislators serve in one house and when they reached the term limit in that house, they have run for election in the other house.
Pratt has been accused of using the loophole to go from one house to the other. He was not at the debate to respond to the question.
Carter said he believes in term limits.
"I say yes the loophole should be closed," Carter said. "I believe in citizen government. I think that was how it was set up. I think that the government is best when it's closest to its people and I think that when politicians are in office for extended periods of time, there is a risk of cronyism, nepotism, collusion."
Cook responded that voters like term limits for every politician except the ones who work for them. He didn't see a need to revisit term limits because the state already has them.
When asked specifically about returning to serve another eight years in the House after serving only two years in the Senate, Cook said, with a chuckle, "Yeah, I don't know who would want to do that."
The candidates also talked about water issues, federal land ownership issues, the incorporation of San Tan Valley, the future of the state budget, a civil forfeiture bill that failed to pass and mail-in voting. The full video can be found on the Pinal County Republican Committee's Facebook page.
The Republican Committee will be holding a third debate at 5:30 p.m. on Thursday on Facebook with the candidates for the Pinal County Board of Supervisors in Districts 2 and 5.