PHOENIX — A German national sentenced to life in prison for conspiring with his brother to murder a woman in Pinal County nearly three decades ago was denied parole.
Rudi Alfredo Apelt, 57, appeared before the Arizona Board of Executive Clemency last month, seeking parole for a first-degree murder charge he was found guilty of in 1990.
He only recently became eligible for parole after his sentence was revised in 2009. He and his brother, Michael, were originally sentenced to death for killing Cindy Monkman.
The 30-year-old's body was discovered on Dec. 24, 1988, in a desert area around Apache Junction. She had been stabbed multiple times and bruises marked her body. Monkman's throat was slashed so deeply that her head was nearly severed, according to court documents.
It was believed Monkman was the victim of a life-insurance scheme executed by her new husband and brother-in-law.
Two months before her death, Monkman married Michael Apelt after meeting him only a couple weeks earlier at a bar.
In court documents, the Apelt brothers are described as con artists who spin tales of wealth and intrigue in order to steal money from unsuspecting women.
They told people they were computer experts, bankers or surf board manufacturers. The brothers went on shopping sprees, buying expensive cars and watches, even though Michael was depending on Monkman's modest income.
Shortly after their marriage, Monkman applied for a life insurance policy. The couple found out on Dec. 22 they were approved for a $400,000 policy — two days later, Monkman's dead body was discovered.
The police found out about the policy and pinpointed Michael as a possible suspect. The brothers attempted to detour attention away from themselves by paying a homeless man $20 to record a fake confession.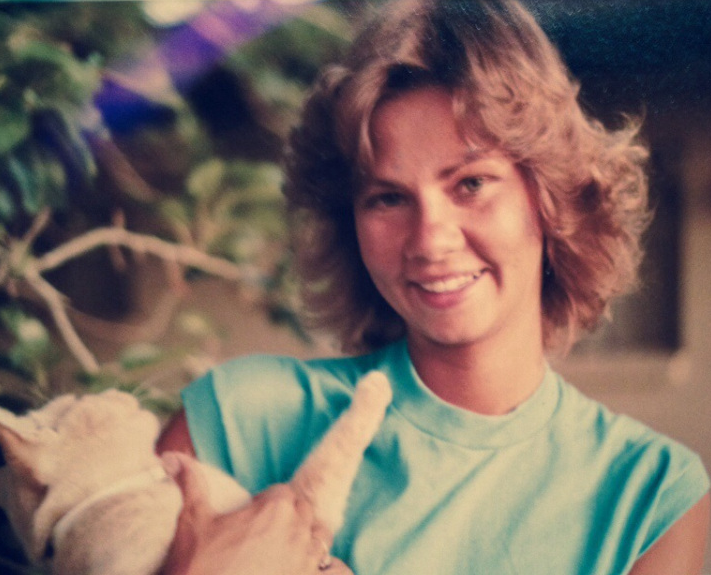 According to court documents, the Apelts flew to Los Angeles and paid a man to recite a message onto Monkman's answering machine, suggesting he killed Monkman and was coming after the Apelts next.
The bogus threat only made police more suspicious of the brothers. Investigators began watching the brothers at their apartment. The Apelts reported three men came to their door one day and threatened them, but the police knew this didn't happen.
The brothers and Michael's ex-girlfriend were brought in for questioning. After some interrogating, the ex-girlfriend eventually confessed to knowing who killed Monkman. She reported how the brothers tried covering their tracks after the murder by attempting to change the tread on their car tires.
The ex-girlfriend also claimed that after Monkman's funeral, Michael told her his wife "signed her death warrant when she signed the insurance papers."
The Apelt brothers were charged with first-degree murder and booked into the Pinal County jail in January 1989. They were both found guilty and sentenced to death.
Rudi's sentence was later overturned after a judge concluded he was mentally retarded, making him ineligible for the death penalty.
Kathy Higham, the victim's sister, isn't convinced one of her sister's convicted killers is mentally retarded. To say this violent person is mentally retarded, she said, is an insult to those who really suffer from cognitive disabilities.
"He is a very dangerous person," she said.
Higham didn't appear at Apelt's recent parole hearing on May 25, but she submitted a letter, reminding the board of his involvement in Monkman's death. She wrote how it was proven in court that Rudi was the one who afflicted most of the stab wounds and cut the victim's throat.
She recalled meeting the Apelts once at a nightclub and noticed how Rudi was constantly hitting on women and kissing them on the dance floor.
"I do not find this behavior evident in mentally retarded people," Higham wrote the parole board.
Apelt was re-sentenced to life in prison with the chance for parole after 25 years. He's been serving time since the early 1990s so he became eligible for parole last year.
His first parole request was denied, as was the second on May 25. Higham told PinalCentral she wasn't expecting Rudi to be released.
Michael Apelt remains on death row, awaiting the outcome of his appeal in federal court. According to the Arizona Department of Corrections, Apelt is the only offender tried in Pinal County awaiting the death sentence.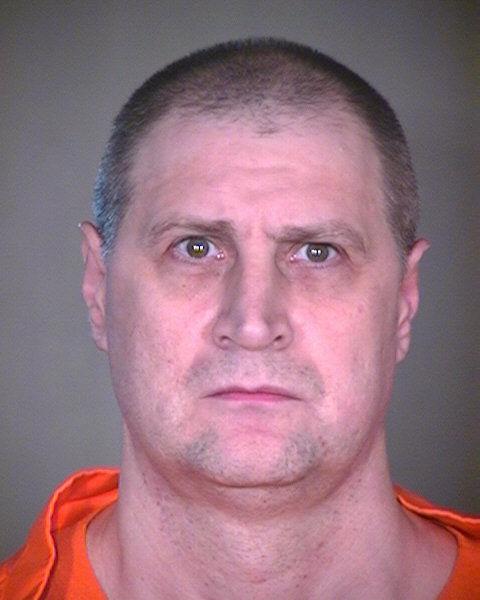 In 2015, a federal judge ruled there was evidence to suggest Apelt's legal representation at the time of sentencing was "inadequate and prejudiced."
The judge concluded there's a probability Apelt would not have been sentenced to death if his attorney had presented evidence involving the defendant's dysfunctional childhood in Germany.
Court documents detail a traumatic, poor upbringing involving abusive parents. Apelt claims his father drugged, beat and sexually assaulted his children — at one point burning Apelt's arm to remove a tattoo.
He quit school after ninth grade and had a hard time finding steady employment. Apelt was sent to a psychiatric institution at 21 after an alleged suicide attempt.
Because these details were omitted during sentencing, the federal court determined Apelt is entitled to habeas relief. The matter is now being appealed in the U.S. Ninth Circuit Court of Appeals.
Higham said the appeals process has been a "nightmare" for her and her family. Although she feels justice was served for her sister, she said the death penalty process is an injustice to a victim's family.
She wishes she could put the Apelt brothers in the past, but that's been impossible due to the court hearings she's reminded of as the brothers seek relief from their sentences.
Higham would prefer Michael be sentenced to life without parole so as to put an end to this appeals process. The sister is in the process of writing a memoir, detailing her experience of living with Cindy's death for nearly 30 years.
She described her older sister as outgoing, vivacious and a natural leader. Her death was not only devastating, but it inhibited Higham from having healthy relationships with men. She didn't get married until her 50s.
Even though terrible things happen, she said, it's possible to survive and continue on to have a happy life.
Oral arguments for Michael Apelt's appeal are scheduled to take place August 9 in a federal court in California.