CASA GRANDE — With perhaps fitting irony shortly after School Board Appreciation Month was proclaimed, over a dozen parents and community members spoke out at the latest Casa Grande Elementary School District board meeting to either defend or decry the teaching of controversial topics including Critical Race Theory and LGBTQ issues.
While the debate was ostensibly about a slate of supplemental curriculum materials up for adoption, discussion of the actual materials was completely overshadowed during the public portion of the meeting in favor of the latter items.
Even after the review team recommended leaving out the inciting materials, Actively Learn, nearly a dozen speakers criticized the district's approach anyway while others came to the defense of the teachers and administration and their right to include contested topics as part of K-8 education.
Some of the most heated comments by the public speakers revolved around CRT, despite the CGESD administration asserting that there were no such materials in the curriculum documents up for adoption. Former CGESD employee and current Pinal County District 3 administrator Michael Cruz went so far as to accuse the teachers of engaging in illegal activity by showing support — via a sign in the background on a Facebook post — for Proposition 208, which had passed nine months prior.
At least one speaker, Queenie Deckard, used a consent agenda item about supplemental insurance for employees as a springboard to attack the district for its mask policies.
"Citizens have a right to revolt," said Deckard, who is a district employee who had been placed on administrative leave prior to the meeting.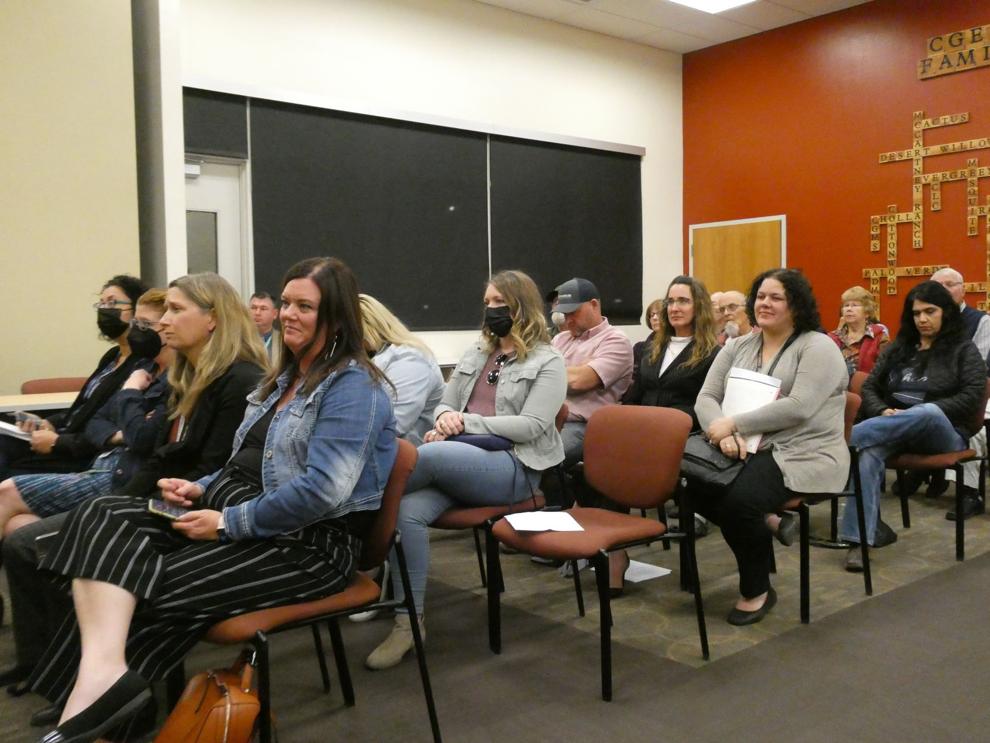 Proposition 208 involves raising taxes in order to fund higher salaries for new teachers; even before COVID, public schools within Arizona have been facing a statewide staffing crisis and difficulty attracting new hires.
The debate on Tuesday expanded into the role of public schools in general and whether they should be allowed to educate students on more than the most rudimentary and rote subjects.
As disparate figures as Martin Luther King Jr. and Ronald Reagan were quoted or used in defense of removing the materials or sticking to core subjects.
"Why do teachers feel the need to poison the minds of our youth?" asked speaker Lori Welsch. "Why do they think it is their job to extoll viewpoints on young innocent minds? It is your job to educate, not re-educate."
Area resident Danna Goldman told the board that public schools do not have some of the liberties private schools have in terms of what they can teach kids.
"Any curriculum that teaches an ideology is inappropriate unless it is taught in a private school," Goldman said. "If you take public money and choose which ideologies to teach, you have taken away freedom."
Resident Boots Hawks said that "children are born pure" and accused promoters of CRT of being funded or pushed by financier George Soros. Later on, Hawks shouted down Superintendent JoEtta Gonzales, telling her to "watch the news."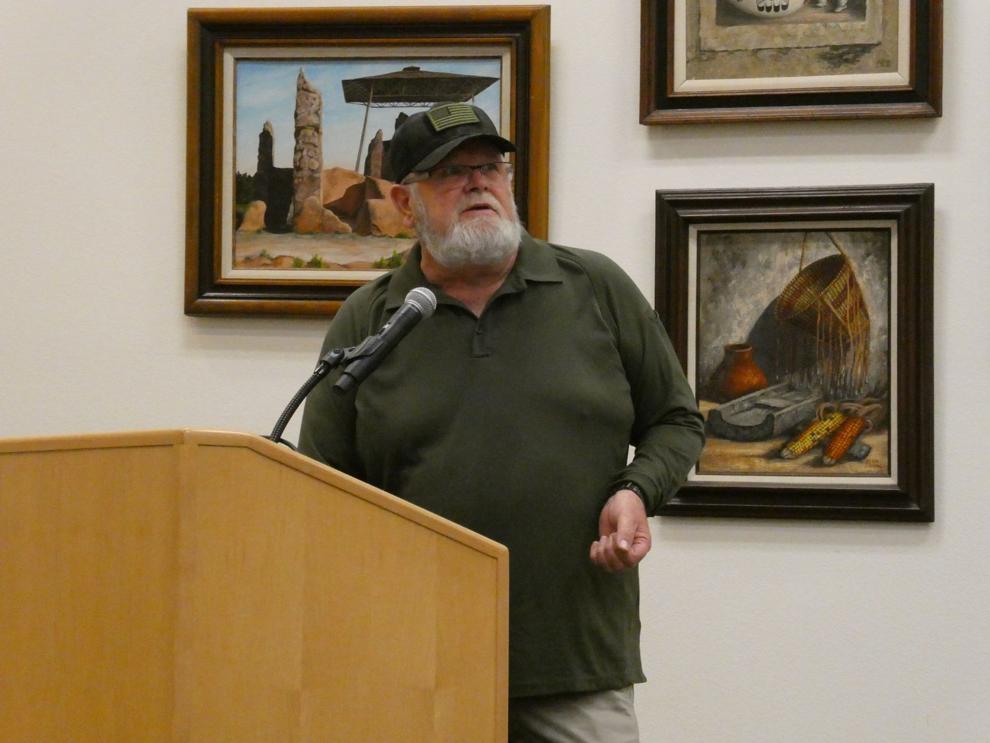 Those supporting adoption of all the materials focused on the importance of inclusivity and not only teaching students about LGBTQ history but supporting students who may be LGBTQ themselves.
Others pointed out that ignoring certain topics or whitewashing American history wouldn't erase questions students might have.
"There has been a push across the country to ignore and forget our nation's painful history," said Aris Correa, advocacy director for local nonprofit Rural Arizona Action. "That includes banning knowledge and books. There's nothing devious about accurate history. Some people feel uncomfortable and would like to close their eyes to that history. But kids know right from wrong. They can learn and decide to do better."
Resident Celia Jose noted that LGBTQ children not only need to be comfortable speaking about certain topics, but the reverse would leave them feeling lonely, isolated and possibly even suicidal.
Another, Jose Sanchez, announced himself to the board and attending public as a "Christian man who happens to be gay" and recounted how difficult it was for him to come out in the 1980s when his father rejected him and caused him tremendous emotional difficulties.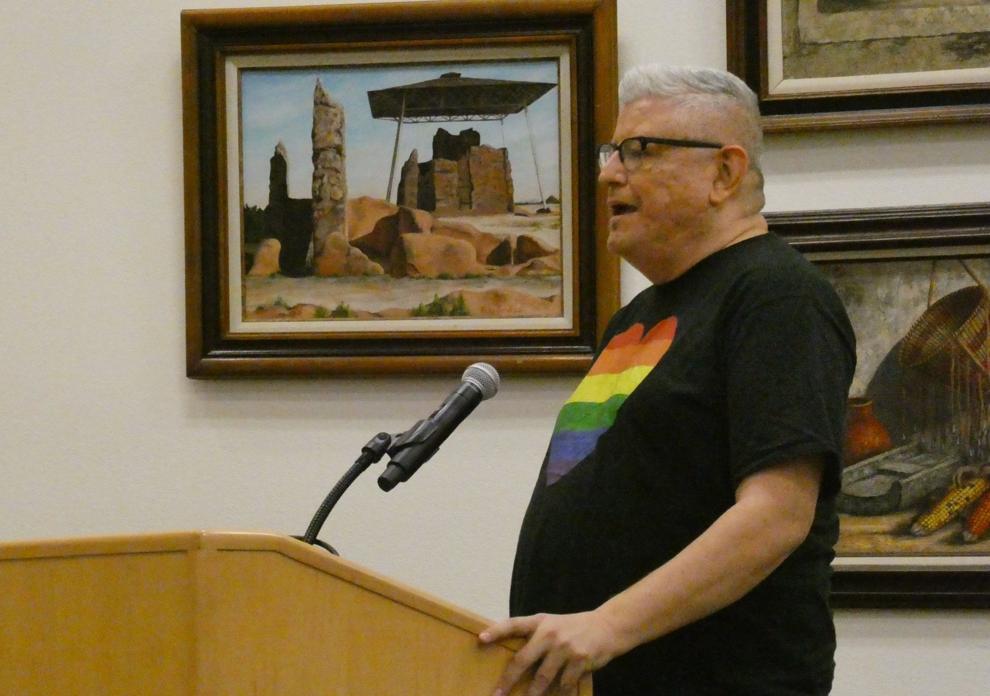 Several speakers took pains to say that learning about the darker aspects of American history did nothing to destroy their love of country.
"We are accountable to the history that has been done by this country," said Pablo Correa, Aris' brother. Pablo served in the Marine Corps for five years and described himself as a "patriotic person who served proudly" and had "reverence and respect for the institutions of this country."
He said that parents should trust their children to be resilient in the face of complex or difficult issues and that districts should not "coddle" students by not presenting them with all of the facts.
Board President Jerry Stabley echoed that sentiment in his brief remarks prior to voting on the items.
"Are our identity and love for our country so fragile that we need to withhold materials or areas of study to assure nobody feels discomfort?" Stabley said. "Our students are able to understand the history of our nation and still be patriots."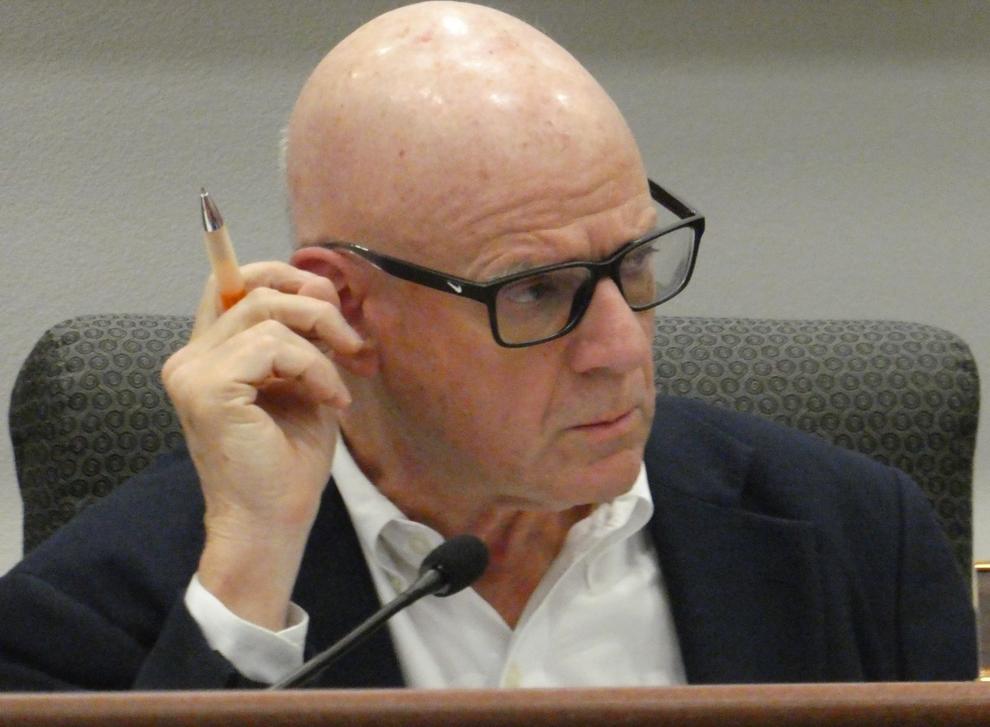 Eventually the board approved the adoption of the recommended materials, leaving out Actively Learn as the review team had suggested.
Gonzales also pushed back against the accusations that the district was biased or had ill intent.
"I don't know any teachers who want to indoctrinate kids," Gonzales said. "They don't want to touch controversial subjects with a 10-foot pole. Teachers present facts so students can make their own critical thoughts about what goes on. I invite you to visit our classrooms to understand."
In addition to Actively Learn, the other four curriculum programs up for adoption were: CommonLit, SPIRE, iCivics and Read Like a Historian.
In general, supplemental school materials won't comprise more than 25-30% of what teachers use.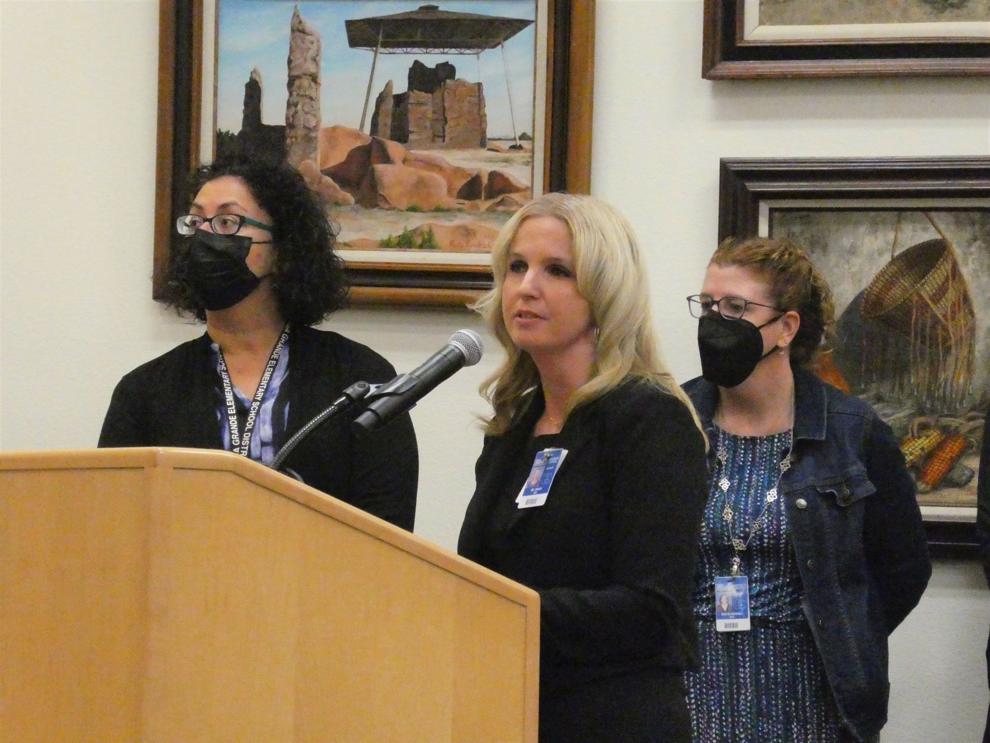 Prior to the public outcry, Andrea Baker, the district's director of teaching and learning, took those present through a presentation documenting the review team's decision-making process in weighing the various materials for adoption. Baker said some departments hadn't formally updated curricula since 2008, despite changing standards.
Baker thanked the nine-person review team for their hard work and also said she appreciated the public comments; in total 58 community members offered feedback on the materials, mostly in protest of adopting Actively Learn.
The next board meeting is scheduled for Feb. 8.