CASA GRANDE — Throughout her life, Christine Trujillo has faced obstacles and challenges that at times seemed insurmountable. With a new book, "You're Beautiful," she hopes others can learn from her story and find faith and empowerment.
The book is a memoir and includes true stories in which she believes "God used death, loss, alcoholism, sickness, anger and divorce to transform me through his redemptive work."
"So many things have happened to me in life," she said. "I thought about my life and how things turned out and wanted to use my life lessons to help others."
Trujillo is a first-time author who has lived in Casa Grande for two years. She took about two years to write "You're Beautiful," which began as a journaling exercise.
"I took out a pen and paper and stated writing long-hand," she said. "When I was done, I typed all the pages."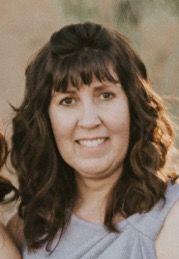 Trujillo grew up in New Mexico. With a father who was an alcoholic and on disability, life was full of struggles, she said.
She was a child when her teenage brother died in a motorcycle accident.
"That was a big event in my life," she said.
Trujillo married her high school sweetheart soon after graduation, but her young husband died of cancer at 21.
"Tragedies like that have been a part of my life and I think when people read about them, they'll be encouraged," she said. "I want to encourage women to be strong. Women's ministry has been very important to me."
She said that she has had ups and downs throughout her life that taught her to be strong. The book details many of those life events.
"I reveal how early in my life I tried to control all the events that occurred, but this only brought more pain, hurt and heartache. I was going down a dead-end path that was leaving me stagnant in my spiritual life and broken on the inside," she said. "However, God got my attention and offered a way out of all the distress that I was going through. He offered me hope, love and forgiveness and taught me how to use what I had gone through to help others who are hurting and feeling hopeless."
Her story, she said, is a "living testimony of God's love, grace and transforming power through the cross. He took the ugliness and dysfunction that was in my life and turned it into a beautiful gift from which others may benefit. My prayer is that those who read my story may see their value as God's chosen child and come to experience the most precious relationship there is."