CASA GRANDE — An armed standoff in Casa Grande ended peacefully Tuesday when members of the Pinal Regional SWAT team forced entry into an apartment and found the suspect drunk and passed out on a couch.
Police surrounded a unit at Bella Vista Apartments at North Kadota Avenue and East Saguaro Street about 11 a.m. Tuesday after a man reportedly threatened the manager of the complex with a shotgun.
After four hours, SWAT members forced their way into the apartment and reportedly found the suspect, Michael Laughing, 31, drunk and passed out on the couch.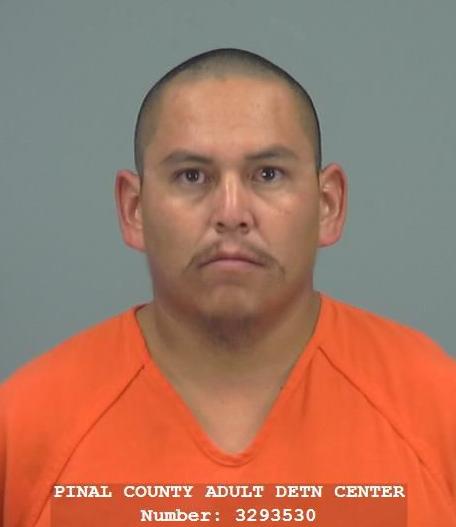 Casa Grande Police spokesman Thomas Anderson said the standoff began when managers were just walking past Laughing's apartment and he pulled a shotgun on them.
"They were looking at another apartment and just walking by and he opened the door and pointed a shotgun at the manager," Anderson said. "When we made contact he refused to exit. There just happened to be a large SWAT team in town already. So they arrived and took over the tactical portion of this."
The scene was turned over to the members of the Pinal Regional SWAT team, who happened to be practicing in Casa Grande when the incident began.
About 1:30 p.m. Tuesday an estimated 50 Casa Grande Police and Pinal County Sheriff's deputies had surrounded the apartment complex. The SWAT team entered the apartment at 3 p.m.
Casa Grande Elementary School District alerted parents of students who live in the apartment complex that the district would hold their student at their respective school until Casa Grande Police said it was safe to send the students home, said district spokesman Michael Cruz. The students were released following the end of the standoff.
"It was peaceful and done," Anderson said. "He will be charged with aggravated assault and maybe some other things."
Laughing has been charged with disorderly conduct with a weapon, possession of drug paraphernalia, misconduct involving weapons, resisting arrest and threats and intimidation.
He remains in the Pinal County Adult Detention Center without bond being set at this time.