CASA GRANDE — Because of his years of experience with firearms, Brian Warren says he knew the gun being used in an attempted holdup wasn't loaded.
On Friday night, Warren was standing in the checkout line at the Casa Grande Walmart about 11:40 p.m. when an armed robbery was tried.
He confronted the robbers, including the one with a handgun, and they fled the store.
"We were in line, and I heard someone start hollering," Warren said. "Then I heard a gun cock. It rattled, and it didn't sound right. I saw one guy with his hands up backing off from them."
Warren said at this early point in the event, he already knew the robbers were working with an unloaded gun.
"I walked around behind the registers and started coming up behind them. I pulled my pocket knife out of my pocket. Just before I got there, he saw me coming and turned on me. He stuck the gun against his leg and cocked it. It was a semi-automatic pistol and it rattled again. He stuck it in my face," Warren said.
At this point in the robbery, Warren was looking the robbers eye to eye.
"He goes, 'Back off, back off.' I looked at him and said, 'You better get that empty gun out of my face and put it back in your pocket before I shove it up your a--.' He goes, 'You really screwed up (racial slur), I'm going to beat your a--.' 'You better put that empty gun back in your pocket now and get out of this store before you get your butt whipped.' He racked the gun a second time — why would you rack it a second time?" Warren said.
Warren is a 53-year-old Casa Grande native. He grew up in Casa Grande and served four years in the Marine Corps.
"I grew up around guns. I am just tired of the thugs. I didn't even really think about it. I just knew somebody was in danger, and I went around there to confront them and get his attention on somebody else. He got confused and decided to run just because there was too much to the situation," Warren said.
Confronting the robbers was something he did to help everyone in the store.
"When I turned around, most everyone was gone," he said. "I knew it was empty because you don't rack a gun again if you already had a round in the chamber. It just rattled when he cocked it."
The suspects' vehicle was spotted later on Interstate 10 south of Casa Grande.
According to the Casa Grande Police Department, an officer with the Marana Police Department saw the vehicle going east on I-10 without any lights on. Police didn't pursue the vehicle, but other units were on the lookout.
The vehicle reportedly exited I-10 on Tangerine Road and wrecked with no injuries. Officers found the two suspects in the rolled-over vehicle and took them into custody.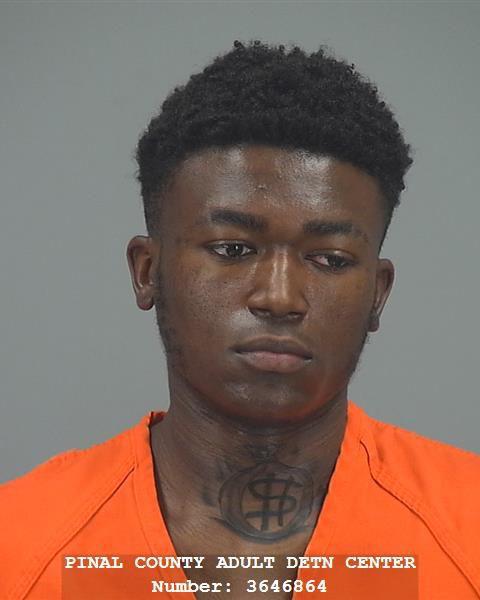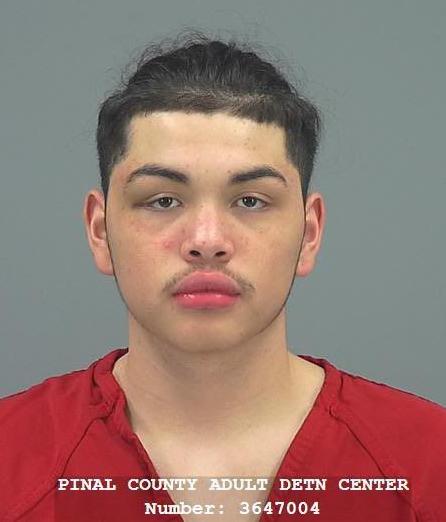 Orlando Arias Jr., 17, of Tucson and Brandon White, 22, of Tucson were arrested and charged with attempted armed robbery. Though 17, Arias is charged as an adult. He is two months shy of being 18.
Arias is being held in the Pinal County jail on a $1,500 secured bond and must wear electronic monitoring if he is released on bond.
White remains jailed in Pinal County on a $100,000 secured bond.