CASA GRANDE — Casa Grande Union High School student and FFA member Gage Byers has plenty of ribbons, trophies and plaques from his years of competing in various shooting sport events.
Now a junior, Byers has been competing in shooting sports since he was 9 years old.
"I became interested in (shooting sports) a few different ways," he said. "One way is my dad and grandparents took part in what is called 'Cowboy Action Shooting.' The other is I have various different family in law enforcement."
When he was 9, his parents enrolled him in the 4-H youth shooting program, where he said he learned to love the sport.
"I competed in various different shotgun events for the 4-H club and also the other shooting club that I am involved in," he said.
Through the youth programs, Byers learned trap, skeet and sporting clay shooting and competed both with his team and individually.
Once he entered high school, he began competing at National High School Rodeo Association events.
"I joined with High School Rodeo Association and my first year with them, I placed third in the state of Arizona and qualified for the High School Finals, which took place in Rock Springs, Wyoming," he said.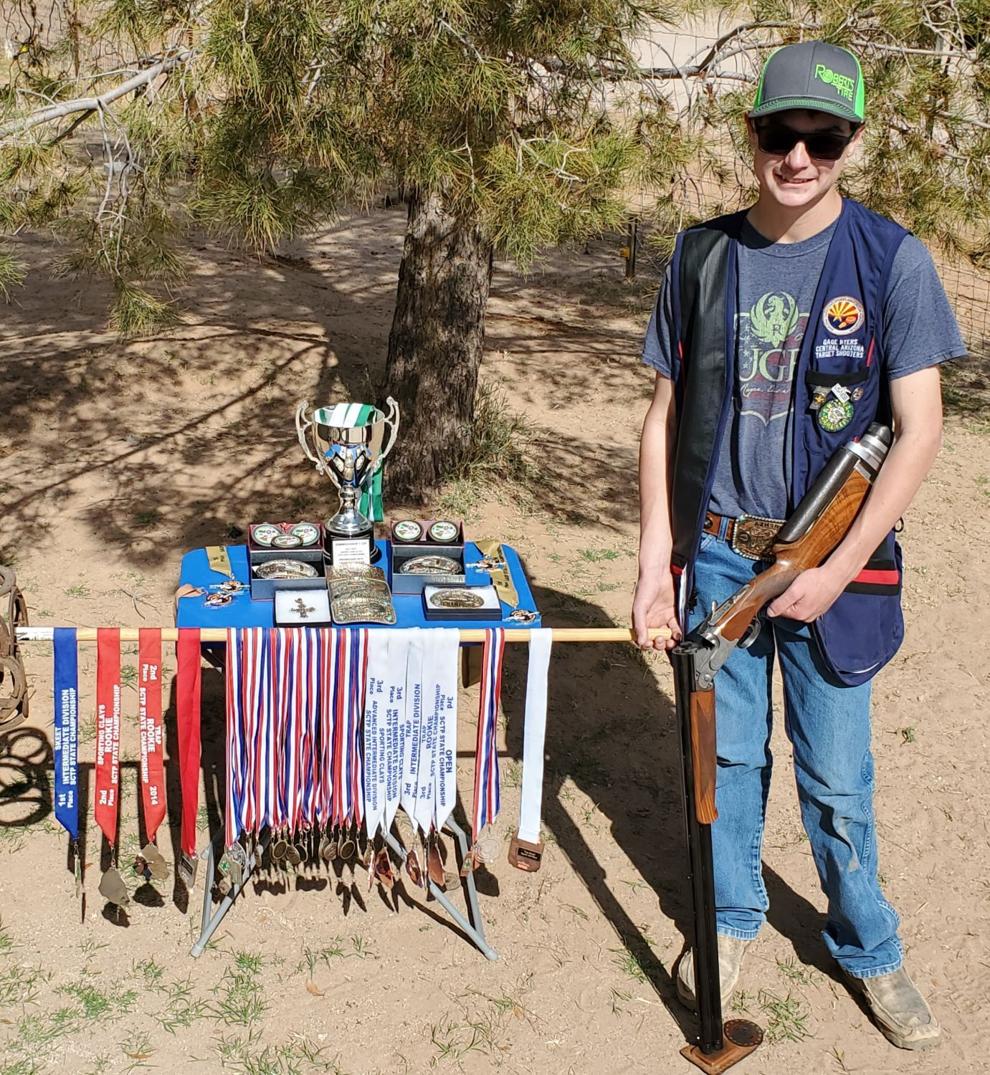 During his first time competing at the national High School Finals, Byers placed 16th in the nation in his sport.
His second year, he placed first in the state competition and took another trip to the national finals, in Guthrie, Oklahoma.
"I ended up 28th in the world amongst some very tough and good competition," he said.
This year, he is working to qualify for another trip to the national finals, to be held in Lincoln, Nebraska, in the summer.
He said he loves every aspect of the sport.
"I love this sport because I am in control of how well I perform," he said. "I am grateful for the support that my parents and family give — loving life one target at a time."
Competing in shooting sports has been a fun experience he hopes to continue, he said.
"I enjoy representing the state of Arizona as well as the friendships that I have gained along my journey so far," he said. "That will last a lifetime."