CASA GRANDE -- During his nearly hour-long daily commutes to and from work, Casa Grande resident John Mickelson usually listens to a popular talk radio program. Sometimes he passes the time talking to his brother on the phone, using a hands-free application.
"It's not a bad commute," he said. "From my driveway to my work parking lot, it's usually 45 minutes to an hour depending on traffic."
He prefers his Arizona commute to the daily drive he had when he lived in Southern California.
"When I lived in California, I could spend six hours a day in traffic traveling the same distance," he said. "So this is nothing."
Mickelson, who works at a data center in Tempe, is among the many Pinal County residents who start and end every work day commuting along Interstate 10 from the Casa Grande area to the Valley.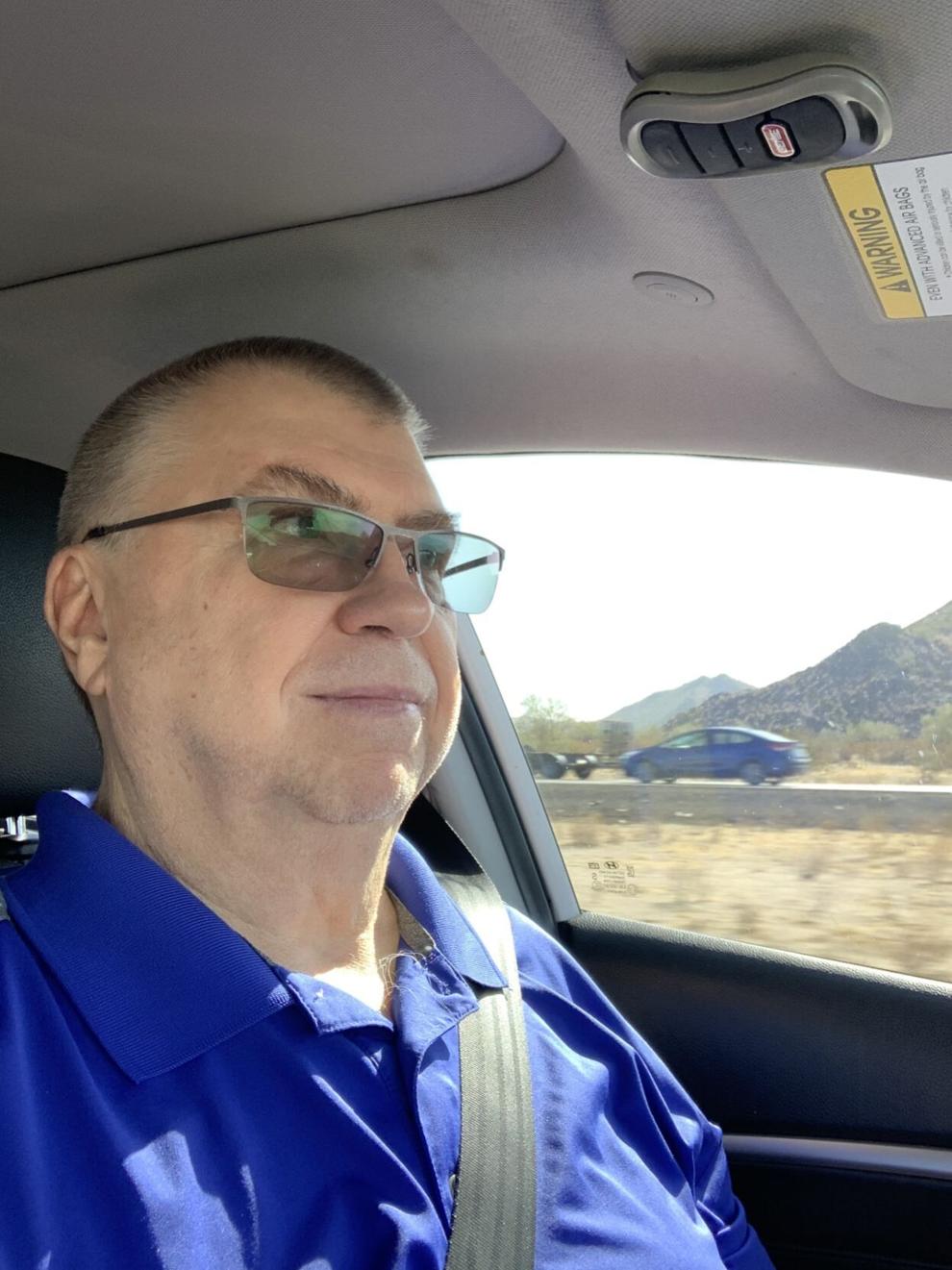 On average, area commuters from Pinal County spend an estimated 31 minutes a day driving along Interstate 10, according to a recent study that ranked the Pinal County stretch of highway as the longest commute in Arizona.
Coverage.com used data from the U.S. Census Bureau's American Community Survey, released in December 2019, to analyze commuter statistics nationwide.
Arizona ranked No. 21 on the list for longest average one-way commute time compared to all other states nationwide and Washington, D.C. The average commute nationwide was 25.3 minutes.
Olivia Centeno's drive is just over half an hour long when she commutes from her Casa Grande home to a Chandler school five days a week. While she said she enjoys the drive, road work and reckless motorists can make the trek more stressful.
"Drivers going to and from Casa Grande and Phoenix are more often than not driving recklessly. Everyone is in a hurry to get where they need to go and most don't acknowledge the rest of us driving around them," she said. "There's also plenty of construction. I just wish that people were a little more courteous. Driving at night is the same way. I am dragging exhaustion on my tail when driving home — gum and water are the only things that keep me awake."

Work to widen Interstate 10, adding an additional lane on the stretch between Casa Grande and Chandler, could begin by 2023, according to the Arizona Department of Transportation's five-year highway construction plan, posted on its website in September.
The tentative 2021-2025 transportation facilities program proposes a $50 million budget for the widening project in the 2023 fiscal year.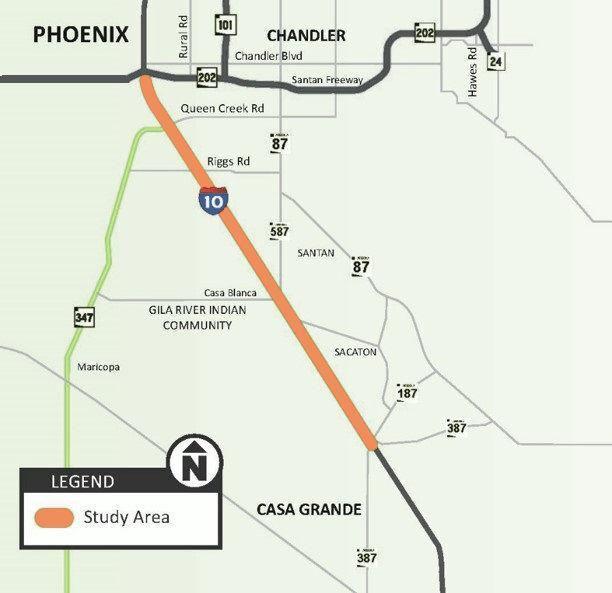 Centeno, who is attending The Studio Academy of Beauty with plans to become an esthetician, believes she will benefit from the widening project as she anticipates commuting for the next few years.
After getting her esthetician license, she will likely commute to the Phoenix area for work.
"There are not many job opportunities here (in Casa Grande)," she said. "COVID-19 only makes it harder to search for jobs."
Playing music during her drive helps to keep her calm during traffic or when she observes reckless drivers.
"I try and blast it. The louder it is the more it distracts me from my trip," she said. "My boyfriend knows also how dangerous I-10 can get; he asks me to check in with him when I leave and when I get there to make sure I'm driving safely. I just wish we didn't have to worry about that."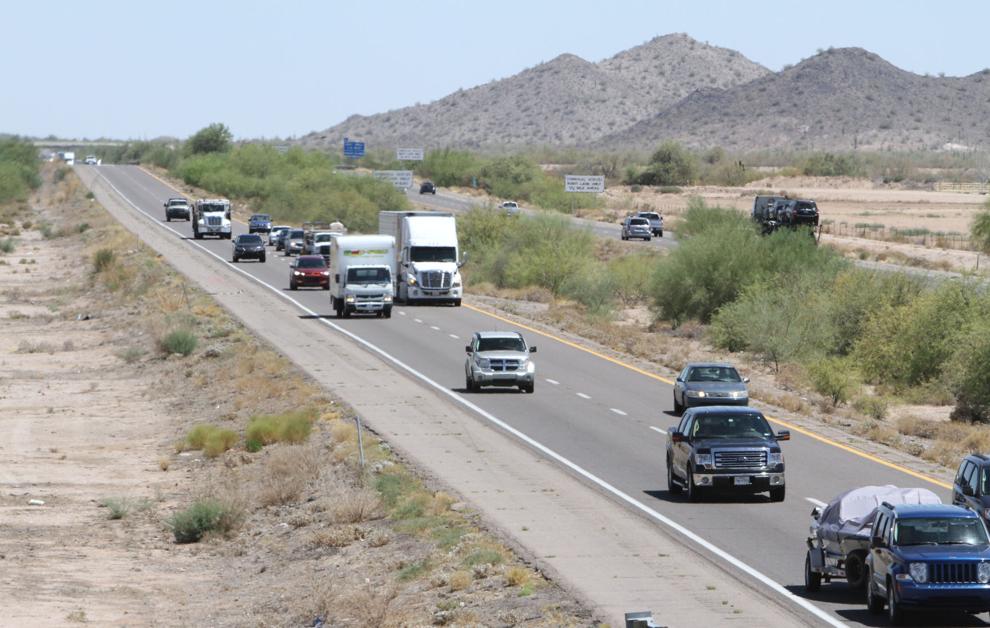 While Pinal County's stretch of Interstate 10 ranked as the longest average commute in the Coverage.com study, Apache County, with an average commute time of 26.3 minutes, and Maricopa County, with an average 26 minutes drive time, also ranked in the top three.
Counties with the shortest average commutes were La Paz, Greenlee and Coconino County.
While the study was conducted before the pandemic, researchers found that the daily commute is being transformed as more people shift to working from home due to COVID-19.
Initial research "shows a decreased use of public transit, a higher reliance on bicycles, scooters and e-bikes, and decreased travel overall as more people work from home. That could spell good news for the 50% of commuters who characterize their trip to work as stressful," a press release about the study said.
In Arizona, the study found that drivers who commute alone spent an average 24.5 minutes on the roads. Those who carpooled had an average of 27.5 minutes in commuting time.
Only about 12.5% of Americans nationwide had a commute time of 10 minutes or less, according to the study.