COOLIDGE — When officials with the Central Arizona Project and Arizona Department of Water Resources announced near-guaranteed CAP water reductions last Thursday, they stressed that the state was prepared for the crisis.
"This is a day we knew would come at some point," said CAP General Manager Ted Cooke. "We've been preparing for this for decades."
Cooke maintained that the state had "innovation conservation agreements" for the potential Tier 1 shortage status in 2022, although he did call it a "painful reduction to Arizona."
Despite the ameliorative tone from state agencies, others believe that the nature of the crisis has been understated. In particular, the notion that groundwater can supplant CAP water resources for irrigation is a fallacy.
According to Prescott-based ecologist Joe Trudeau, depleting more groundwater would quickly devastate Arizona ecosystems and eventually threaten the viability of communities as well.
"Every ounce of water pulled out of aquifers or the Colorado River is water not available for wildlife or natural vegetation," Trudeau said. "We are rapidly sucking the life out of Arizona in terms of how we use water."
Trudeau said that current groundwater management laws heavily prioritize industry, such as mining, farming and urban growth and development, with too little regard for the environmental impact.
Some harmful results of groundwater policies include sinking ground levels — fissures opened up around Arizona City and Eloy years ago due to water withdrawal — and the future could see economic losses if tourism takes a hit.
"If we keep this up, we will turn Arizona into a dust bowl that nobody is going to want to live in," Trudeau said. "Do we want to leave a state to our children and grandchildren, or do we want to leave them a completely wrecked environment?"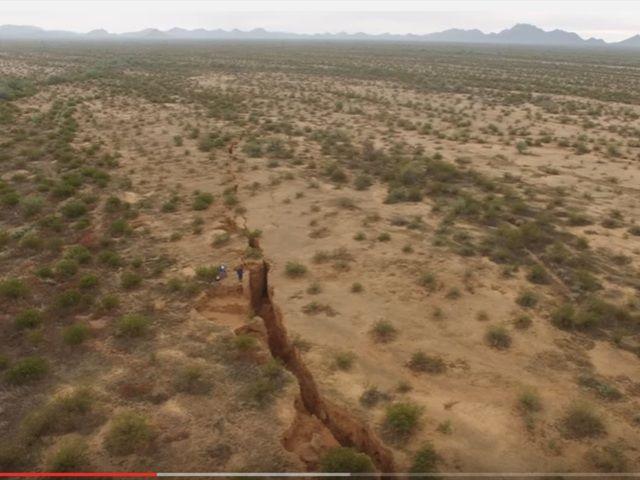 Trudeau said that at present there are "virtually no safeguards" written into law to protect the future. Trudeau also suggested that the state had benefited from a century of unusual precipitation and with the return of "normal" conditions, not just farmers but developers and lawmakers may have to sacrifice as well.
Dick Powell, a longtime Casa Grande city councilman, echoed the "dust bowl" concerns.
"If we pump the ground too hard we will have the Gobi desert," Powell said.
Powell called the Drought Contingency Plan a "can-kicker" and said there is nothing in the plan that would keep the state's farmers from running out of water in the long term.
"I don't know of a fix that's available to farmers," Powell said. "If a farmer has so many acres, he can probably only farm 40 percent of it. Most people can't make money or stay in business that way."
Powell warned that Pinal County could see a lot of farm closures in the near future, which would hurt the local economy.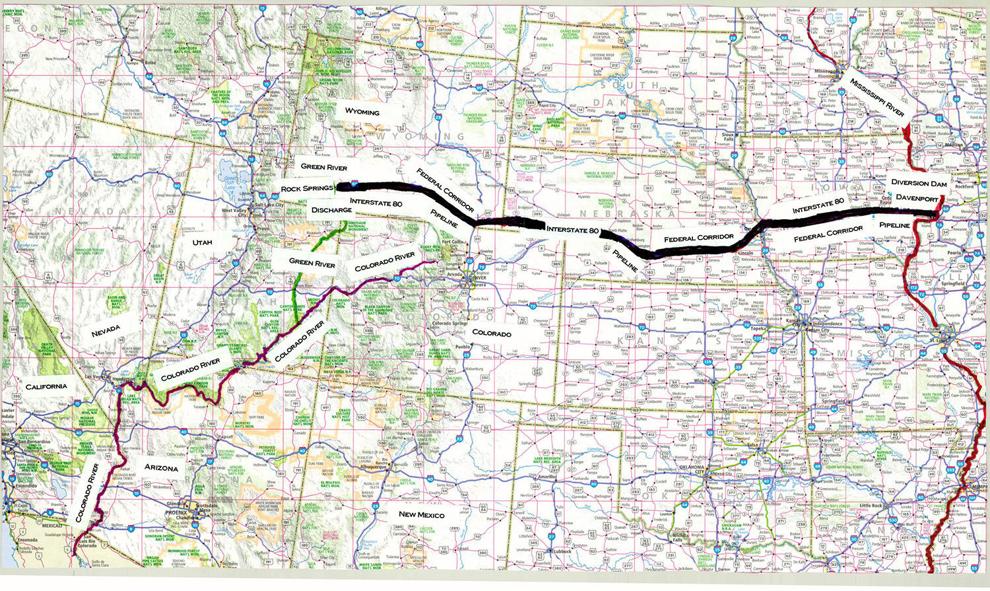 Powell is a proponent of a plan to harvest floodwater all the way from the Mississippi River and bring it hundreds of miles to Wyoming, where it could be put into the Colorado River system via the Green River.
Powell said that he was part of a group that had presented the plan to the state House, and the proposal was sent to Washington, D.C., for a feasibility study.
"Without a new source of water, it's not going to work," Powell said of local agriculture. "Most of the farmers are wise enough to the situation, they have been here a long time. But they love what they do, they have a lot of money and life invested in farm property, if you can't farm and you can't build homes on it, what do you do?"
The general consensus has long been that farmers in Pinal County are first in line for the CAP water reductions; even after mitigations farmers will lose two-thirds of their CAP allotment.
County Supervisor Steve Miller said there are were limitations on what county officials can accomplish, but that they are well aware of the stress on the agricultural community.
"It's going to be a challenge going forward on how we manage or maintain a level of growth so water is not completely depleted," Miller said. "Pinal farmers had a target of 2030 as the year the CAP water was going to go away. Well, that accelerated by ten years. There has to be a new strategy going forward."
Miller mentioned there are a variety of "mini-solutions," such as leasing land for solar generation, that if combined could lead to a long-term solution for the county.
Recent studies have also been conducted on desalination, although Powell said such plans would not only be expensive but could create dead zones depending on where the removed salt was dumped.
The DCP from 2014 did include resources set aside to mitigate the drought for at least a few years. But two concerning developments that CAP nevertheless considered a success were counting some water currently in Lake Mead as "stored" and a mitigation agreement with the Gila River Indian Community that involves financial compensation in lieu of water.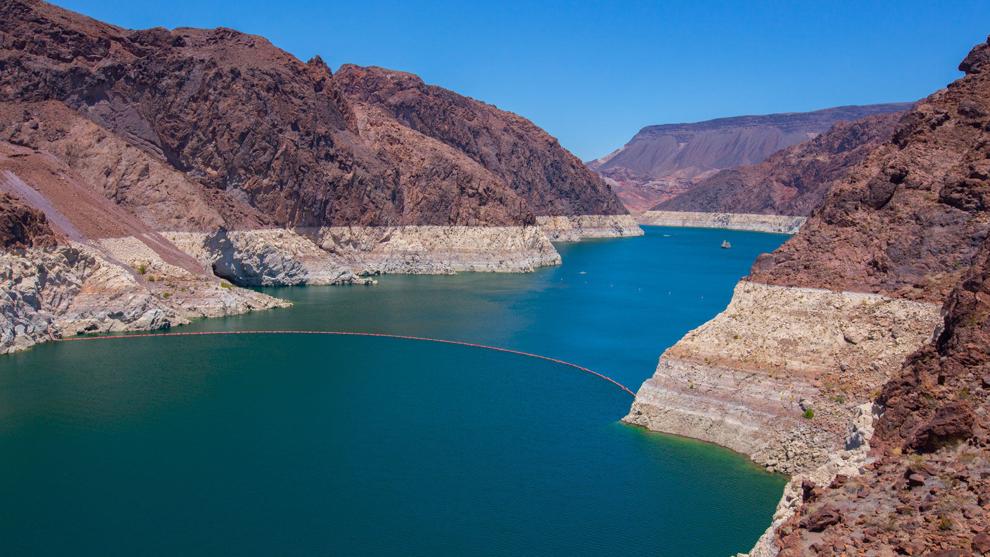 Currently Lake Mead is only 38% full. The lake is projected to be under 1075 feet elevation by the end of the year, triggering the Tier 1 shortage. The Colorado River Basin's storage system is overall at 43%, a 10% reduction from last year. The shortages are largely due to lack of snowpack accumulation and runoff that feeds the river system.
The 22-year period since 2000 has been the driest on record for the river basin and possibly the driest going back 1,000 years based on the historical record.