CASA GRANDE — A farm near Casa Grande has the potential to mean a huge economic boon for Pinal County, so long as all of the planning gets sorted out.
Attesa motor sports park, the brainchild of Patrick Johnson and Daniel Erickson, collectively known as DanRick Builders, is to have two racetracks, onsite housing, a resort and even an air strip at build-out. But all of those components make it difficult for city and county planners.
Joe Horn, a planner with the city of Casa Grande, said the large mix of uses on the site make it necessary to change the land use category on the parcel, a process the city plans to begin next week.
The 2,400-acre site sits between Bianco and Montgomery roads off Interstate 8 and currently is in the county. But because the city's overall general plan encompasses areas that currently are outside of the city limits, Horn said the city's Planning and Zoning Commission, and ultimately the City Council, will need to find the appropriate land use designation for the project.
Eventually, Johnson would like to have the site annexed into the city limits, but that process will take years.
"At best, I'd say we're talking five years," Horn said.
But in a recent interview with PinalCentral, Johnson said he thinks they could still break ground on the site by the end of next year. Johnson said last year they hoped to start building in early 2018.
"The zoning has not been an easy situation," Johnson said, when discussing some of the project's delays.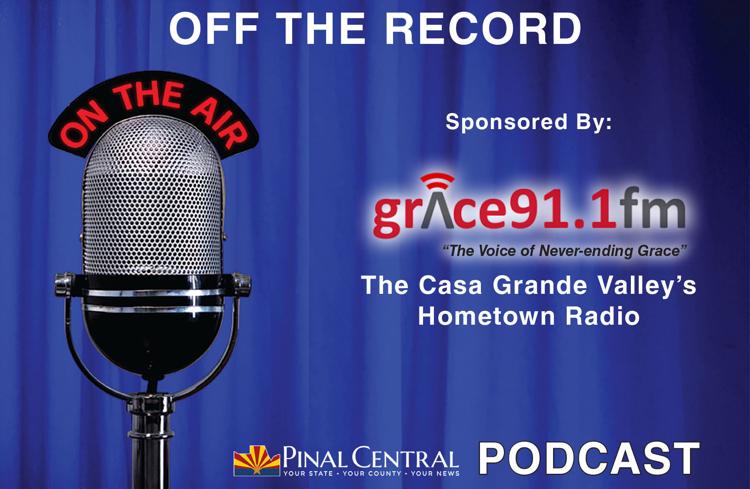 When it comes time to sign a development agreement with the county, Johnson added they're not looking to get a bunch of giveaways. They might hope to be reimbursed for making road improvements around the site.
For annexation, the city would need to include land contiguous to the site, which it currently doesn't have. Second, Horn said, at least 50 percent of the landowners need to agree to be annexed, and on top of that, those 50 percent need to hold at least 50 percent of the value.
"And, ultimately, in order to annex, it would have to make sense for the city to want to do so," Horn said.
Likely the Pinal County planning commission will approve the initial phases of the property and DanRick will begin building. If the interest is still there for the annexation, Horn said some of the preliminary approvals will be in place with the text amendment on the general plan.
The Casa Grande Planning and Zoning Commission will hold a public hearing on the land use category amendment at 6 p.m. next Thursday at the Main Library, 449 N. Drylake St.
Staff Writer Kevin Reagan contributed to this story.