CASA GRANDE -- Lydia Ruiz-Ramirez loves people. And for 20 years, as a volunteer in the Against Abuse thrift store in downtown Casa Grande, she met a lot of people, listened to their stories and offered a word of advice to many of the shoppers.
"I like to keep busy," said Ruiz-Ramirez, 83, of Eloy. "The thrift store gets a lot of people who are going through big life adjustments. They'd come in, chat and ask for advice. I loved every minute of it."
Ruiz-Ramirez was an unpaid shop clerk and later manager of the store for more than 20 years. She retired recently after contracting COVID and being hospitalized for more than two weeks.
"I was feeling very run down," she said. "I'm getting older and have arthritis in both of my knees and one of my arms. Going in every day was getting to be too much, especially after I got COVID."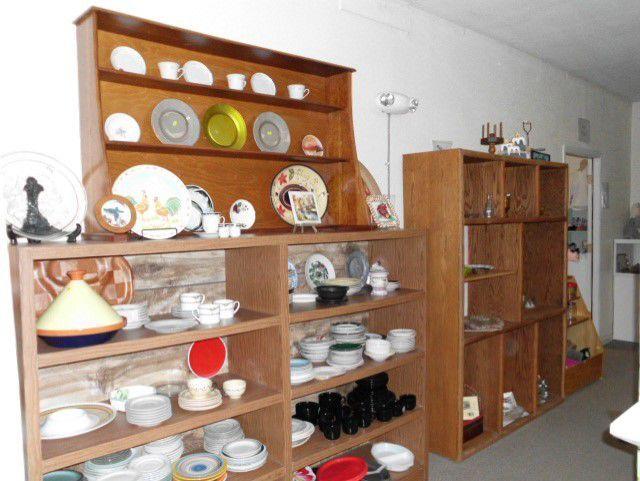 Located at 110 E. First St., the thrift store serves as a fundraiser for Against Abuse Inc., a nonprofit social service agency that works to help individuals impacted by violence.
It carries a wide variety of items. On its shelves are glassware, plates, clothing, furniture and various household goods, all donated and looking for a second life.
After 20 years of driving from her home in Eloy to downtown Casa Grande every day to volunteer in the store, Ruiz said she misses everything about her time there. Most of all, she misses the people.
Against Abuse maintains two domestic violence shelters in Pinal County. And for many of the shelter residents, the thrift store is a place where they can find clothing, household goods or the items needed to restart their lives.
They'd also find a sympathetic, willing-to-listen ear with Ruiz-Ramirez.
"A lot of times they'd tell me their stories and we'd talk," Ruiz-Ramirez said. "I'd give them advice and sometimes they'd come back and tell me how it worked out."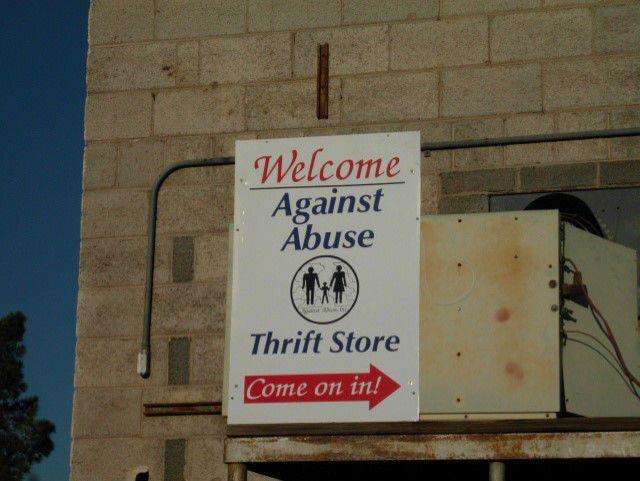 The thrift store was created decades ago as a way for Against Abuse to handle some of the many donations of clothing and other items the organization would receive for its shelter clients.
Like any thrift store, the donations vary from basic clothing and household goods to rare items and antiques — making it popular with bargain hunters.
Ruiz-Ramirez had fun sorting through donations, looking for special items.
One time, a person donated a crib from the early 19th century, she said.
Some donated items might initially be overlooked as junk, but they are easily cleaned or restored.
"We had a set of dishes donated that was so dirty we thought about throwing them away. But I decided to clean them first with hot water and Clorox. My fingers were wrinkled when I was finished washing them, but they were beautiful," she said.
Ruiz-Ramirez remembers selling the set of cleaned dishes.
"We put a price tag of $90 on them and a woman and her husband came in and she just loved the dishes," Ruiz-Ramirez said. "They sold in less than a month."
She said she enjoys knowing that the items from the thrift store often help people start new lives.
"We get a lot of kids who come into the thrift store who are just starting out in life. Others are starting over after leaving an abusive relationship," she said. "Others come in looking for a bargain."
Ruiz-Ramirez said she loves her community and likes to help in any way she can.
She moved to Eloy from Colorado at age 8 and worked in farm fields for much of her youth along with her family.
As an adult, she later worked for more than 20 years for an organization that helped people find jobs or job training.
"I worked my whole life in the fields," she said. "So I knew where to find people for this program that would help them get an education or a job."
She was close to retirement age when she was laid off.
"I was at an age where nobody wanted to hire me for another job," she said. "So I started volunteering. I volunteered at St. Vincent de Paul for a while then started volunteering with Against Abuse."
Since she retired from the Against Abuse, the thrift store has been closed and donations are piling up, said Pat Griffen, Against Abuse executive director.
Volunteers are being sought to help the organization sort through donations and reopen the store.
"I'm not sure we will ever find a volunteer who was as giving and dedicated as Lydia," Griffen said.
Those interested in helping may contact Against Abuse at 520-836-1239.