SUPERIOR -- A mom-and-pop grocery store in this northern Pinal County town begins its 100th year of business in 2020, and the family that runs the market could be the most surprised of anyone.
The quartet of Hing brothers believes what happens tomorrow is much more important than what happened yesterday, a philosophy instilled in them first by their grandfather Ong Chun Hing and later by their now 91-year-old father, Ally.
"We don't talk about the past. You just need to worry about the future," said Michael Hing, third oldest of the brothers who oversees the grocery, produce and meat departments. "To define the history of our family is very difficult because when I was growing up and working for my granddad he never talked about the past. He would tell me and other grandkids, 'What are you going to do in the future, what are you going to do for better things in life?'"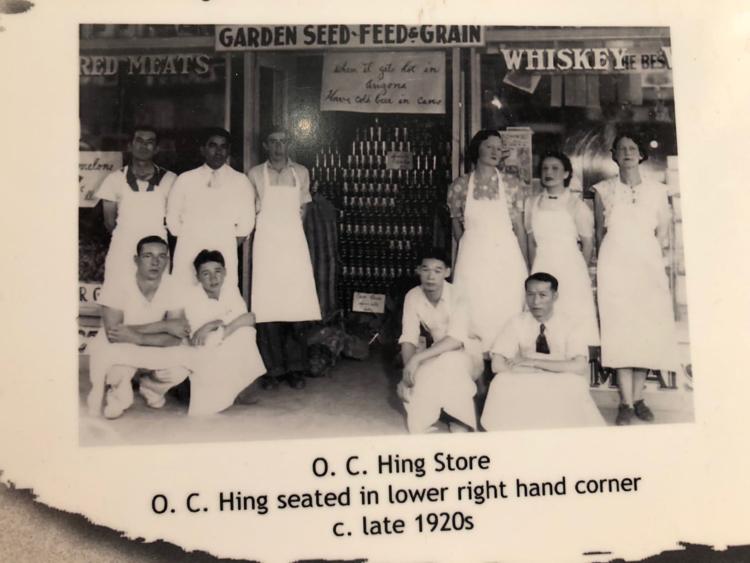 O.C. Hing emigrated from China in the early 1900s. He landed first in San Francisco, then moved to Phoenix and finally in the small mining towns of Ray and Sonora — which no longer exist — southeast of Superior and started a restaurant. In 1920, he opened Spring Garden market in Superior on Pinal Avenue and later changed the name to Save Money Market. That building was damaged by a fire in the late 1960s, and the family later reopened the store at its present location on Main Street.
Part of the reason O.C. de-emphasized his past to the next generations, Michael believes, was due to immigrants of the day striving to wash away their histories and begin anew.
"Forget the old ways probably had a lot to do with it. There's a reason why they fled the country," he said, adding his grandparents didn't often share their personal lives even after arriving in America.
"For years I couldn't understand why my grandmother was able to vote. I never knew she became a citizen. How did she do it? She can't even speak English, how did she take the American test?"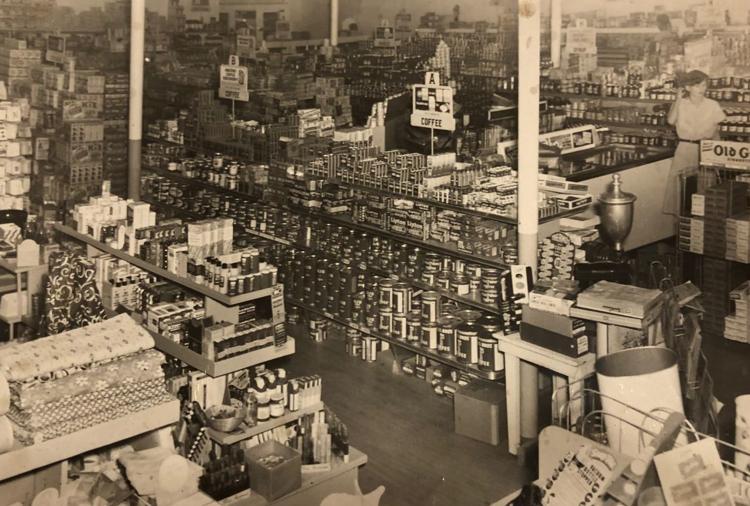 The move from the first store to the second also initiated O.C.'s retirement and saw son Ally take the reins of the business.
Michael also didn't know, until later, that his grandfather helped several young people get to college and was a vital member of the Superior community.
"We didn't know how involved he was in the buildup of Superior through a loan company, housing development, which was a major part of what they called the new addition. I didn't know how important he was.
"When my granddad did business, it was just business. He never said 'This is what we did. We built this over here.' He was always 'What are you going to do?'"
The lessons in community involvement O.C. established many years ago remained in the Hings' new store and family, and Michael still lives by them today.
"I find it very fascinating," Michael said. "I know the price my parents and grandparents paid. Growing up, I worked for my granddad when I was in grade school and learned how to be a carpenter, how to manage property. My handwriting was so good he wanted me to take care of his books. All these contributions, these organizations, hundreds of them. It didn't dawn on me. I just took care of it. But now I look back and I know what Granddad did with his money — he gave it away, help people out."
The other three brothers — the eldest Anson, Leroy and the youngest, Richard — also have store responsibilities as do several of their children. Anson, who recently retired as a teacher, works on pricing and maintenance; Leroy works with accounting; and Richard handles overall store operations. All four brothers and their father are college-educated but eventually returned to Superior at Save Money Market and the Hings' other grocery markets in Coolidge and northside Tucson.
And they work with pride.
"When I see people advertise 'established in 1950, 1976, been around for 30 years, 40 years,' I'm like we've been around for 100 years," said Michael, who left the University of Arizona with a degree in agricultural engineering. He also served as Superior's mayor from 2000-13.
"Maybe I've been at this too long. Some days I get tired but I always look forward to coming to the store. It almost feels like yesterday I was in high school working at the store. If you don't keep innovating, those 100 years don't mean anything. You get wiped out, right? I'm not going to brag 'I've been here 100 years, and I have a right to be here.' I got to keep the business moving forward because in a moment you could be here and in a moment you could be gone.
"Yeah, it's been here awhile, but I just can't imagine 100 years."