CASA GRANDE — The city is one step closer to having an auto mall after approval from the Planning and Zoning Commission Thursday evening.
Mullin360, a company that owns and develops auto malls, was approved for a major amendment to the Mission Royale Planned Area Development.
However, since it is a major PAD amendment and involves a change of land use, it also requires City Council approval.
Some Mission Royale residents voiced their concerns by email regarding bright lights and an increase of noise and traffic.
"Please be advised that we are not opposed to development, however, we are opposed to brighter lights, and increased noise and traffic," resident Kevin Dunn said in an email to the commission.
"We do want to be friendly neighbors," said the representative from Mullin360. "This is an exciting project."
Staff went over these public concerns with the commission during a presentation.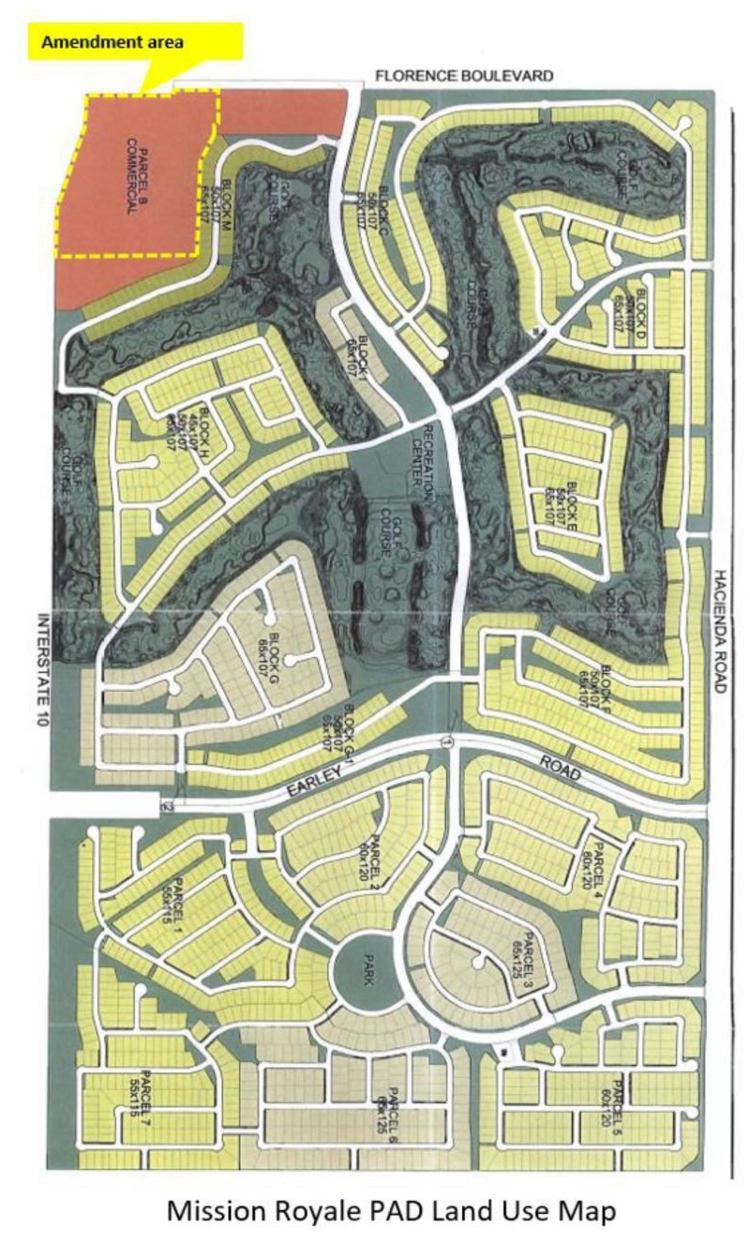 According to the company's website, it has auto mall locations in Scottsdale, Surprise and the East Valley.
Mullin360 is a family-owned firm started by a father and son team, Art and Jim Mullin.
Due to some concerns, the staff recommended restrictions on loudspeakers and ensuring that all lighting from light poles, signage and buildings is to be shielded to prevent overspill of light onto adjacent properties and residential areas.
According to Mullin360, the company plans to begin working right away as soon as it receives city approval.