TUCSON — Antonio Tavera-Reyes, a triple major at the University of Arizona, had a harrowing, yet common, Sonoran Desert experience over the summer.
When he went outside to his recycling bin one night, he found a Western Diamondback rattlesnake inches from his foot.
As his heart rate returned to normal, he thought of several family members who work outdoors in landscaping. Tavera-Reyes saw this as a problem and an opportunity.
"I had the idea to create a mobile application, which could be used to monitor and detect, in real time, the presence of snakes," he wrote in his application. "I began this idea with a preliminary project by modeling and then developing the software with machine learning using TensorFlow API, Google Colab notebooks, GDrive, 500 image snake data set and Python."
Tech Launch Arizona, the office that commercializes inventions stemming from University of Arizona research, awarded funding to Tavera-Reyes to develop his software. Through its second Student Innovation Challenge, TLA is continuing its series of competitions to engage students in innovation and commercialization.
"We're giving students the chance to see their innovative ideas become reality," said Rakhi Gibbons, director of licensing for TLA. "But in a much bigger sense, we're introducing them to the innovation and entrepreneurship ecosystem, and helping them see if their passions can have impact on the world."
The competition is designed to give students the chance to experience entrepreneurship and expose them to future opportunities they might not otherwise pursue. Of the 26 applications received, five were selected for funding, with teams awarded a total of approximately $40,000 to develop their ideas into prototypes.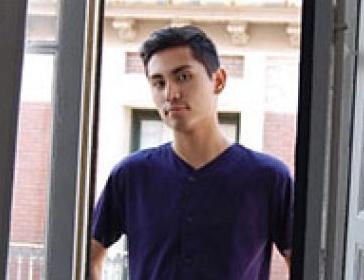 Tavera-Reyes — who is majoring in optical sciences and engineering, statistics and data science, and Spanish — plans to use the TLA funding to create a fully working model of the mobile application.
"It would be so gratifying to be able to distribute this software to communities around the world that face struggles with venomous snakes, manufacturing antivenom and sparse medical accessibilities," Tavera-Reyes said.
Paul Tumarkin is a writer for Tech Launch Arizona at the University of Arizona.