TUCSON — When Sirena Rana moved from Chicago to Tucson in 1994, she didn't know the first thing about hiking.
In 2008, when she hiked the entire 800-mile Arizona Trail, she had only been backpacking twice. The experience turned into a passion. It led to a job with the Arizona Trail Association and ultimately to Sirena's new book, Best Day Hikes on the Arizona National Scenic Trail published last month by Wilderness Press.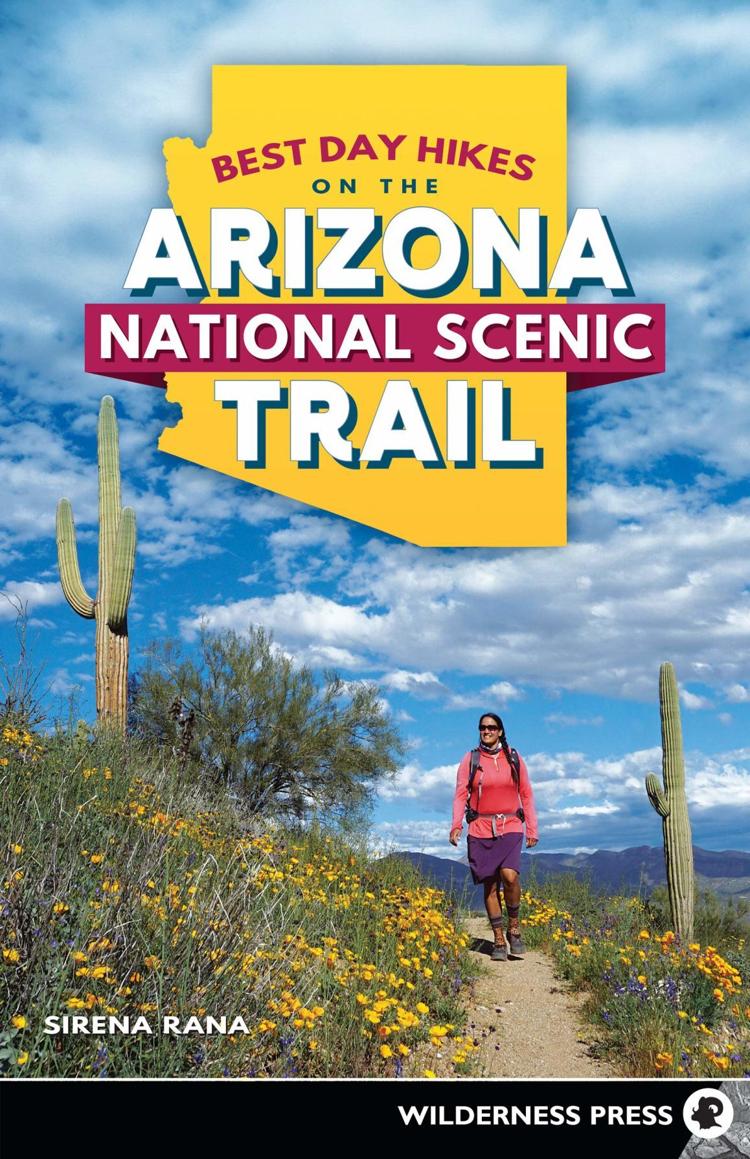 Rana presents 30 of the most scenic portions of the trail, which passes through Pinal County. She showcases the trail's diversity of environments, from grasslands to pine forests—and even hikes in Grand Canyon National Park. She gives readers everything that she would have wanted to know when she began hiking.
"I am very passionate about getting hikers onto the Arizona National Scenic Trail," says Rana. "My goal is to empower people to take on their own new adventures."
A chronic pain condition led Rana to the outdoors for healing. She has been involved with the Arizona National Scenic Trail's construction, promotion, and maintenance for over a decade and has completed the trail twice.
Rana developed the Arizona Trail Gateway Community Program to connect trail users and the 33 towns along the trail. Her consulting company, Trails Inspire, promotes the outdoors via photography, writing, public speaking, and trail design and development.
Each entry in the book includes in-depth route descriptions, navigational information, and detailed maps. Rana weaves in full-color photographs, stories, and facts about the trail's history and geography. Each hike includes a Gateway Community guide with places to eat, stay, and more. Plus, there are shorter versions of every outing.
"[The book is] a perfect tie-in with our existing campaigns that educate visitors on how to travel safely during these times and how to care for Arizona's amazing wide-open spaces," said Debbie Johnson, director of the Arizona Office of Tourism.
Best Day Hikes on the Arizona National Scenic Trail ($19.95, paperback) was created in partnership with the Arizona Office of Tourism. It is available wherever books are sold.