SAN TAN VALLEY — By correctly spelling the word "executive," Red Rock Elementary School seventh-grader Adam Rasmussen has won the 57th annual Pinal County Spelling Bee.
Rasmussen out-spelled more than 65 students from 21 Pinal County schools to win the spot of top speller.
The annual spell-off competition was held Friday in the J.O. Combs Performing Arts Center.
It was open to the top spellers from public, charter and private schools as well as home-schooled students.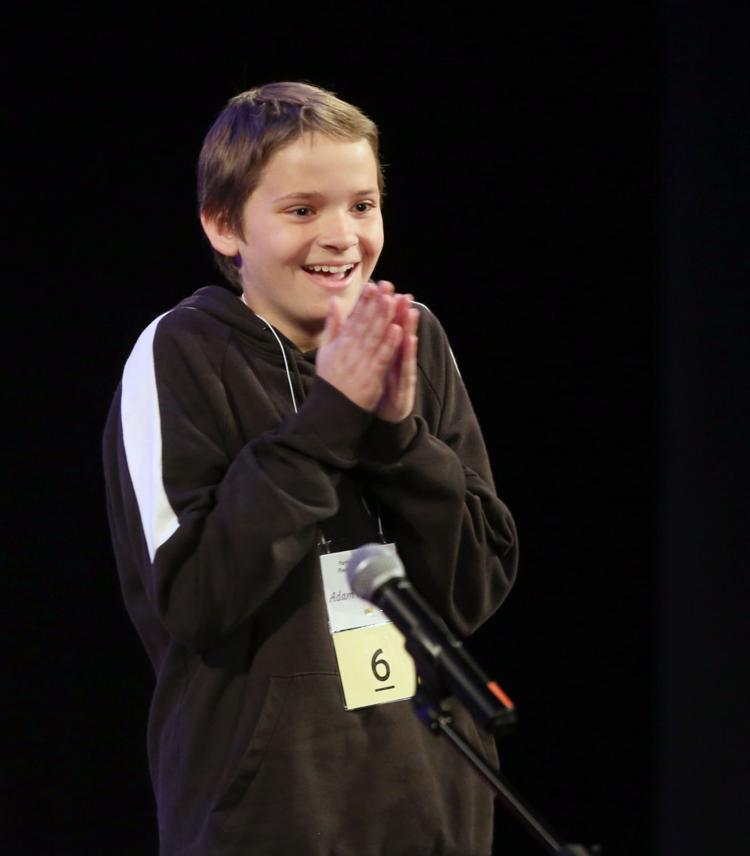 Rasmussen won Friday's competition after six rounds of spelling. Three additional rounds were held to determine the second- and third-place winners.
Ava Lawrence, a seventh grader at Legacy Traditional School in Queen Creek, won the second-place spot. Delia Koschmann, a student at Leading Edge Charter School in Maricopa, placed third.
As the Pinal County spelling champion, Rasmussen will head to the Arizona State Spelling Bee on March 20.
The winner of the state spelling bee will continue on to the Scripps National Spelling Bee in Washington, D.C.
Pinal County Spelling Bee 2/14/20
Participating in the Pinal County spelling bee were students from:
American Leadership Academy in San Tan Valley
Apache Junction Unified School District
Casa Grande Elementary School District
Eduprize Charter School in Queen Creek
Florence Unified School District
Imagine Charter School K-5 in Coolidge
Imagine Preparatory in Coolidge
J.O. Combs Unified School District
Leading Edge Charter School in Maricopa
Leading Edge Charter School, Mountain View campus
Legacy Traditional School, with students from Casa Grande and Queen Creek
Maricopa Unified School District
Mary C. O'Brien Elementary School
Oracle School District
Picacho Elementary School
Ray Unified School District
Red Rock Elementary School
Sequoia Pathway Academy
Stanfield Elementary School
Superior Unified School District
Toltec Elementary School District
Spelling bee judges were Mark Duplissis, assistant superintendent at J.O. Combs; Krista Anderson, Apache Junction Unified superintendent; and Sylvia Olmos, education specialist.
Arlynn Godinez was the pronouncer for the event.
Each year, spelling bee competition begins at the local level, with students in public, private and charter elementary and middle schools, as well as those who are homeschooled, participating in school, then district competitions in January.