CASA GRANDE — Republican candidates for Pinal County supervisor in northern Pinal County sparred over economic development and their Second Amendment bonafides in an online candidate forum.
Two-term District 5 incumbent Todd House is being challenged by businessman David Malton and Apache Junction Mayor Jeff Serdy for the GOP nomination in the Aug. 4 primary election. They met for a forum Thursday afternoon that can be seen on the Pinal County Republican Committee's Facebook page.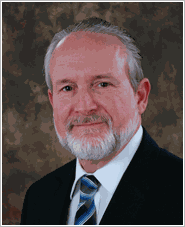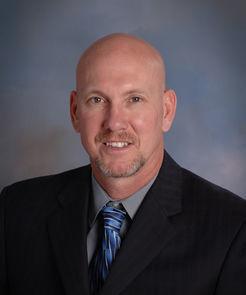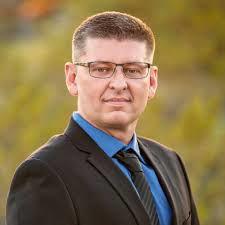 Serdy said Apache Junction has no property tax, only Pinal County's property tax. He said the city makes do with sales tax, which is why he's such an advocate for business. A resort hotel was once proposed for Florence Junction, but a marijuana growing facility came instead. "What happened to our resort?"
Scottsdale has 20 resorts, Paradise Valley has 10, and neither has what the Apache Junction area has to offer. "It's wide open for tourism. I've led a push to create a national monument at the Superstitions," which he said would be "such an economic driver" and could lead to a resort.
Serdy said the last thing that should ever be cut is the Sheriff's Office. "We are under-protected in District 5. At any one time there are only two deputies, from the Mining Camp area all the way to the Top of the World."
Malton said he's run the Pinal County Chamber of Commerce for the last five years and has a lot of experience helping businesses grow. Many of the county's 460,000 residents are out of work and need the skills and opportunities to start their own companies and their own jobs. "I think that's going to help our county grow and the finances change."
Malton said businesses are scared of a possible second wave of COVID-19 and suggested the county take its CARES Act funding and pay people's property taxes. The only way people can lose their property is when they can't pay their taxes, he said.
House said the county has $27 million in CARES Act funding through the state, which it will use to help businesses in unincorporated Pinal County — "help directly to businesses where it belongs." He encouraged all eligible businesses to apply when the program begins taking applications June 15.
Business development
Serdy said growth will eventually pay for itself, but until then, the county will need business to help cover it. He said officials need to see State Route 24 extended to the future north-south freeway "as fast as possible." He said Chandler has Intel Corp., which "pays for everything down there," and it appears Casa Grande will soon be the "breadwinner" in Pinal County, "but let's let us earn our own income in District 5 as well."
Malton agreed that Pinal County needs to invite more businesses and encourage existing businesses to grow. He said the Board of Supervisors has caused the problems with too many housing developments. He said the county needs to slow down homebuilding and bring in more economic development.
House said the oft-heard complaint is "all we get are housetops in San Tan," but "we inherited that." Some of those developments have been pending for 25 years. He said the county developed the San Tan Area plan to promote more commercial development.
In the last six years, the county has spent more than $150 million in public works in the San Tan Valley area, by far more than anywhere else in Pinal County. "They need it, they deserve it, that's why we spent it," House said.
He said Lucid Motors in Casa Grande is just one of three or four major employers on their way to Pinal County.
'What about us?'
Serdy replied that "Lucid is great," and every time county officials talk about how well they're doing, they talk about Coolidge and Casa Grande. "And we're waiting, 'What about us?'" He said as mayor he's also been working for jobs, such as obtaining U.S. Bureau of Land Management properties "so we can be an entertainment center."
He continued Apache Junction will soon be annexing 6,000 acres to the south near Phoenix-Mesa Gateway Airport, "and there's great job opportunities there." He said he also helped end budget Home Rule in favor of a Permanent Base Adjustment in Apache Junction, "and whenever that happens, a community is able to thrive."
House replied, "I'm just going to deal in facts — obviously the mayor hasn't checked into anything." He said only 17% of District 5 is privately held. Of that, 13% to 14% has already been built, which leaves 3% or 4% of private land "to actually do anything in District 5 at this time."
The part that could be developed is actually in the Apache Junction city limits, House continued. He hears Pinal County isn't helping Apache Junction, but the county has sent no less than 50 different companies to look at opening in Apache Junction, but they were rejected.
House said the north-south freeway corridor will definitely open up state land for development, but until then there's no land.
Serdy replied he's been told, "We don't have to help you because you have your own economic development team."
House replied that the county's economic development person works with each city and that city's economic development person. He said Apache Junction's person actually earns more than Pinal County's, so the city should ask a little more of her. House said more small businesses have left Apache Junction than have come to town while Serdy has been mayor.
Serdy concluded, "In my four short years as mayor I've changed the culture and perception of Apache Junction. Not only being reactionary but starting projects downtown. … you'll see the beautification, the public art that I've got donated, and I will continue to do that."
Second Amendment bonafides
Serdy said Malton is also a big Second Amendment supporter, but "you're not going to out-Second Amendment me. I've owned the gun shop for 20 years. I'm a spokesman for the industry. I have a monthly show on KFNX" and he also does a "Second Amendment Minute" on oldies country radio.
House responded that he did it better by leading the effort for the Board of Supervisors to pass a resolution protecting Second Amendment rights in Pinal County.
Serdy said he's a lifetime NRA member and said he lost in a 4-3 vote to end gun-free zones in the city of Apache Junction. "I'll try to do the same in Pinal County."
Malton opted to stay out of the Second Amendment fray and instead knocked House for taxes and campaign contributions:
"It's taken me 12 years and some hard knocks to learn what's going on in Pinal County," Malton said. "One of the biggest things that made me mad is I'm single, looking for a wife. And because of Prop. 416 and 417 (which created the county's Regional Transportation Authority and a half-cent sales tax to fund it), if I get a wife, I have to pay Todd House and the county $300, right? If I have a kid, that's an additional $300.
"Todd speaks about his leadership; what I want you all to do is look at his campaign contributions. He's worked — not for us — but for George Johnson, the Rose Law Group, some of the home developers out here."
Malton said these out-of-county interests give House big contributions "to raise our taxes. If you want somebody who's not going to raise your taxes; somebody who's going to stop code enforcement from having the power of $700 fines per incident on your property, if you want jobs created, I know how to do this and I'll do it for you."
Serdy said he's also taking contributions from individuals and won't be beholden to utilities and other corporations.
House responded that the mayor has actually received one large contribution, "almost half the money he raised in his first quarterly report," from one contributor who's a partner with a large developer in Pinal County. So 'kettle black'? I think that's the case."
House said there are a lot of Pinal County businesses who "believe we're going in the right direction; they believe I'm the person they want in that position" and they back his campaign.
Serdy said, "I know how to manage people; I profited during COVID." He said he's also for term limits. He said he pledged two terms on the City Council, two terms as mayor, and he's now pledging only two terms as supervisor "and I'll back away."
The mayor said he likes House and considers him a friend but sees the race more as a "quarterback competition. I think there's a quarterback over here who can do a better job."
House said it boils down to leadership. "This is not a mayor of a small town; this is a county supervisor representing almost a half million people." House said he sits on a national committee on environment, energy and land use and is involved in several local groups as well.
House said the supervisors set policy and set a budget, but 90% of his job is settling arguments between neighbors, some of whom show up with a gun. "My comment is either 'Give me your guns or get rid of the guns.'"